Looking to transform your kitchen or bathroom into the epitome of elegance and style? Tile design is buzzing with innovation, and we've handpicked the top 5 tile trends stealing the spotlight in 2023.
Whether you're revamping or seeking inspiration, these handpicked tile styles will keep your space looking great for years.
1. Earth Tones and Natural Stone Tile
Design trends in all areas of our homes continue to take cues from the outside world for inspiration. This trend has fed the growing preference for earthy and natural tile tones in kitchen design.
For example, tile backsplashes in warm shades like terra-cotta, sandy beige, and muted greens create a soothing and organic atmosphere.
Additionally, stone, marble, and wood look-a-like tile materials are favored for adding texture and a touch of nature to the kitchen space.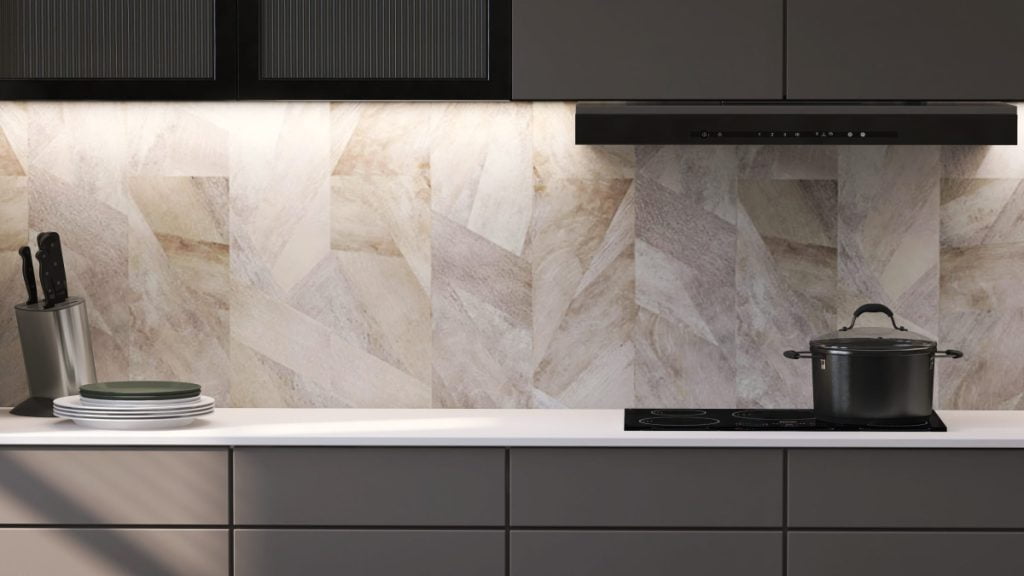 2. Large Format Tile
Large-format tiles have been gaining momentum in recent years. These oversized tiles often measure 12×24 inches or larger.
Large format tile creates a seamless appearance with fewer grout lines. This makes a backsplash or tiled shower look cleaner and more expansive.
They also offer a sense of modernity and elegance, making them a go-to choice for those seeking a more contemporary design.
Also Read: How to Choose Grout Color for Your Tile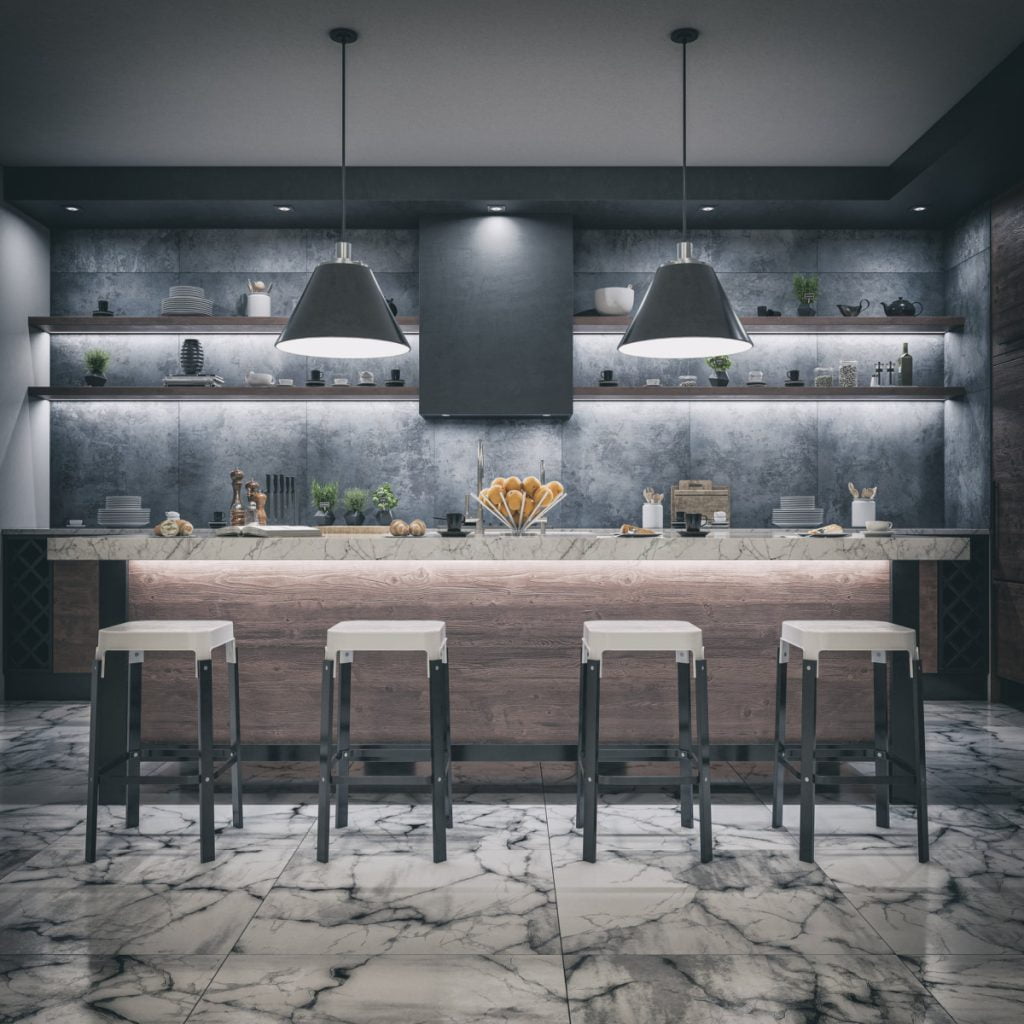 3. Artisanal Handcrafted Tiles
Handmade tile became popular in 2019 with the Zellige tile craze, and there's no evidence this trend is slowing down.
Zellige tile is a variety of glazed terra-cotta tile handmade initially in Morocco. It's kiln-fired over olive branches, giving each tile a unique glaze, color, and texture. However, most artisan tile is now made in factories but still holds onto that handmade feel.
Artisanal tiles add a unique and personalized touch to homes. They enhance character and authenticity, whether painted, glazed, or irregularly shaped.
They also create a sense of depth. Each tile features many different shades, nuances, and thicknesses.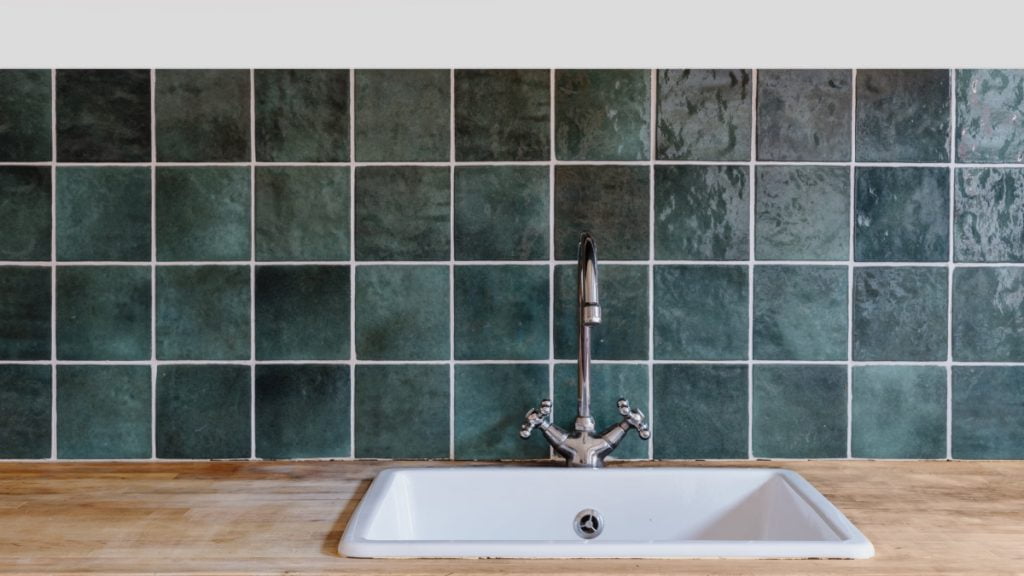 4. Metallic and High-Gloss Tile Finish
For those seeking a touch of glamour and sophistication, metallic and high-gloss finish tiles are in vogue.
Metallic tile finishes like copper, bronze, and brushed gold are particularly popular. They infuse kitchens and baths with a warm and opulent ambiance.
High-gloss tiles lend a contemporary sheen that reflects light beautifully. An array of colors makes spaces appear more spacious and vibrant.
Also Read: 3 Inspiring Bathroom Tile Ideas We Love!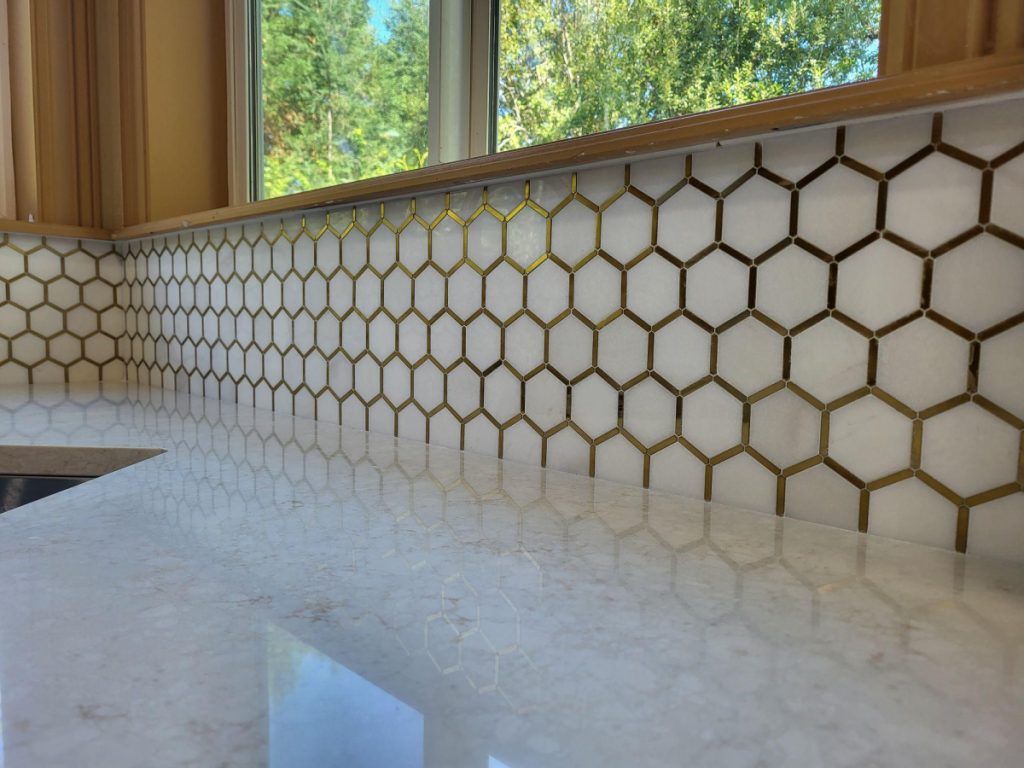 5. Textured Tiles
Experts agree that textured and three-dimensional tiles continue to be popular among homeowners in 2023.
This tactile tile can create a sculptural effect and movement in the room. The designs also add a depth that sometimes colors alone can not achieve.
Texture can also add originality and visual interest if colors or patterns are outside your design comfort zone.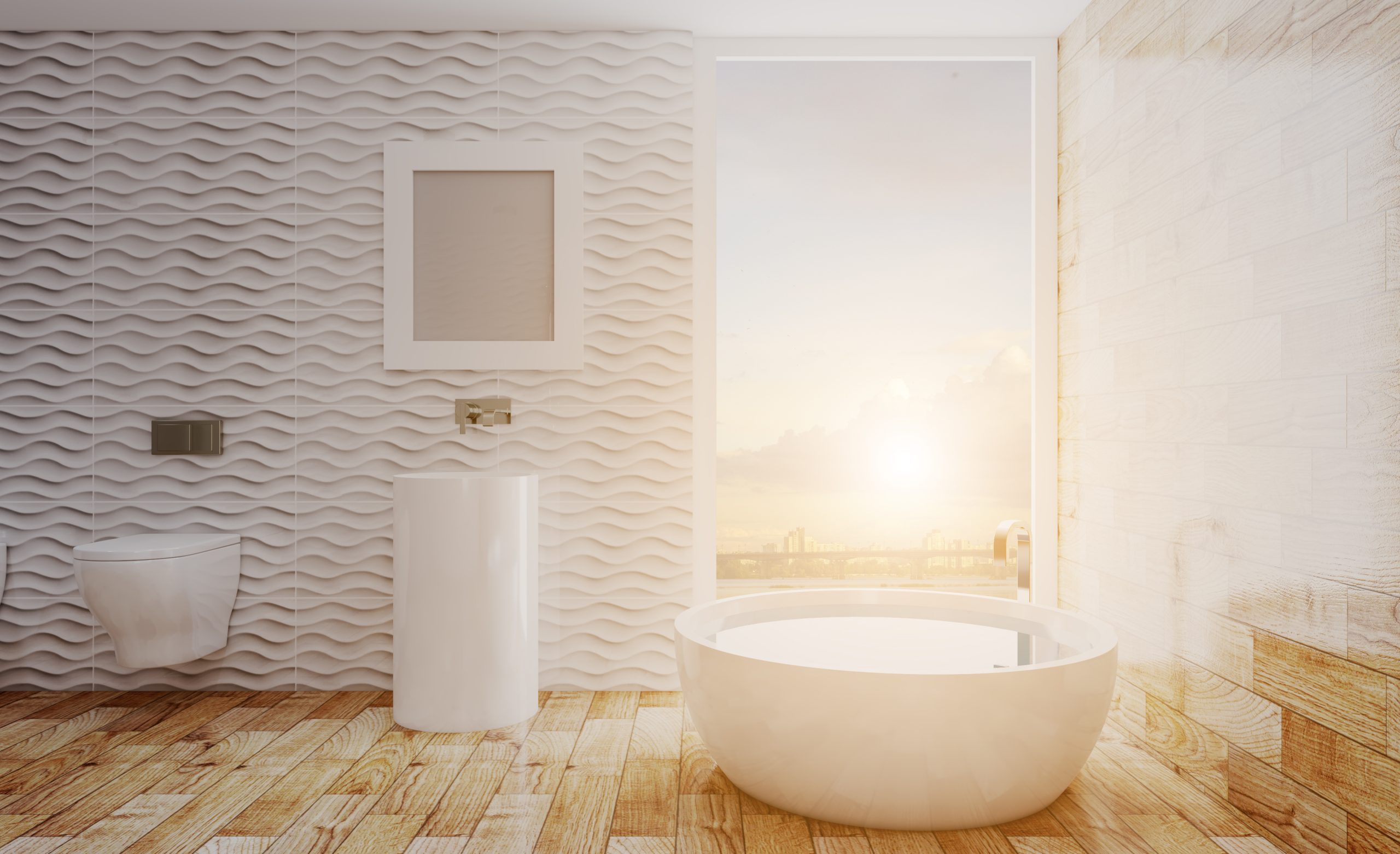 Personal Trends in Tile
The over-arching trend in tile is to make it personal. Since we spend so much time in our homes, design calls to make spaces our own.
The best thing about picking tile in 2023, there are no rules! Use the options above to express your taste with fun tile walls or backsplashes.
Whether you prefer modern, minimalist, or cozy traditional ambiance, these top trends offer plenty of inspiration. Create a functional kitchen or bath space that truly reflects you and your home.
Find the Perfect Tile for Your Kitchen or Bathroom
Our tile collection features five vendors, meaning we can source hundreds of different textures, colors, and price points.
Meet with our designers for free expert advice on picking the perfect tile to match your slab!
Schedule your appointment today!