When you think of bathroom tile ideas, you may assume we're talking about a generic subway tile that clads your shower walls. New trends in bathroom design have surpassed this standard and we are seeing tile used in different ways throughout the space… and it's been fun to witness!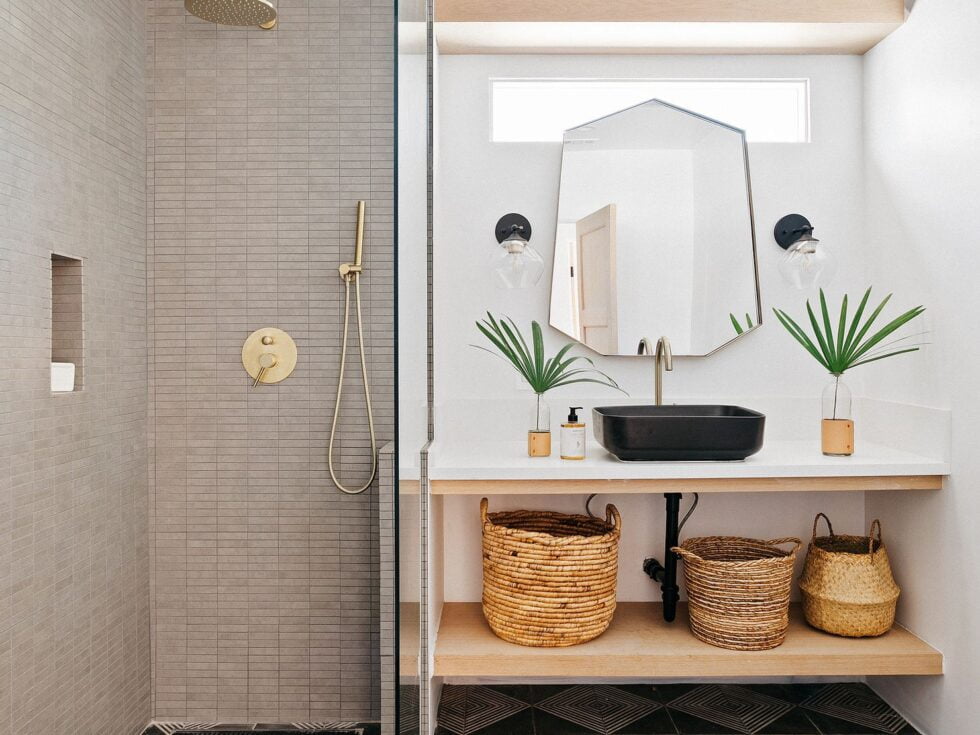 First, let's remember why we love tile in the first place. Other than being versatile, and the variety of shapes and colors, tile is the perfect material for a bathroom. It stands up to heavy water exposure, it's durable and a breeze to clean.
1. Tile Walls (Not Just For The Shower Anymore) 
Nothing catches the eye more than a graphic or textural accent wall behind your vanity.
Where tile walls were primarily used in the shower, we now see them increasingly to cover an accent wall. A tile wall in your bathroom adds depth and texture that makes the space look and feel richer. It is also a place that can become the star, especially if you use a high impact, graphic or colorful tile.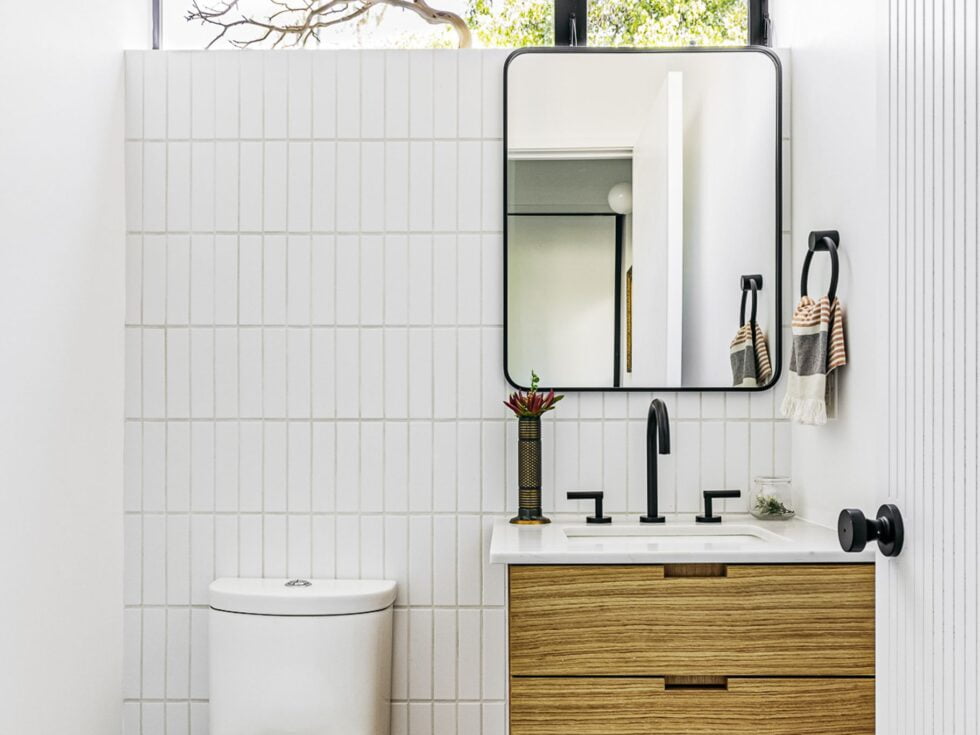 Some bathroom tile ideas we've seen use glass tiles. Glass tiles are beautiful. Simple as that. They have an artisanal look and the color play is unmatched in any other tile material. 
We've also seen subway tiles. Classic white 3X6 tile is still being used throughout kitchen and bath design, but with a different twist. Companies are making the tile in various shapes and larger sizes (up to 20 inches long!).
Take the crayon shaped subway look that has pointed edges instead of flat ones. There are also many different colors and textures, many taking on a handmade look with gorgeous, reflective glazes. 
Also Read: How to Choose Grout Color for Your Tile
2. Wood Look Tile Flooring
Wood look porcelain tile is very popular right now in bath design. Tile that looks like wood is organic and grounding.  Before porcelain wood tile products came onto the marketplace, it was impractical to use actual wood flooring. Wood is not durable enough to withstand the amount of water a typical bathroom sees.
The tiles of today look like a true wood plank, copying the knots and grain you see in your traditional wood floors. There's also great variety in the colors offered. Some colors we've noticed are a dark traditional brown, knotty barn wood, or washed out gray.
What makes wood tile products look even more realistic is the hand scraped texture, which adds a rustic and and authentic feel. Keep in mind, you can also use these wood look tiles on your walls or even in your shower. 
3. Large Format Tile for the Win!
There are two main benefits of using large format tile. Practically speaking, the bigger the tile, the less grout you see or clean. As much as we love a penny tile, there is a lot of grout to clean and keep sealed.
Also, add hard or soft water into the equation, and you have mineral stains to keep at bay constantly. With the larger tile, you get texture and sophistication without the hassle of keeping a lot of grout looking like new.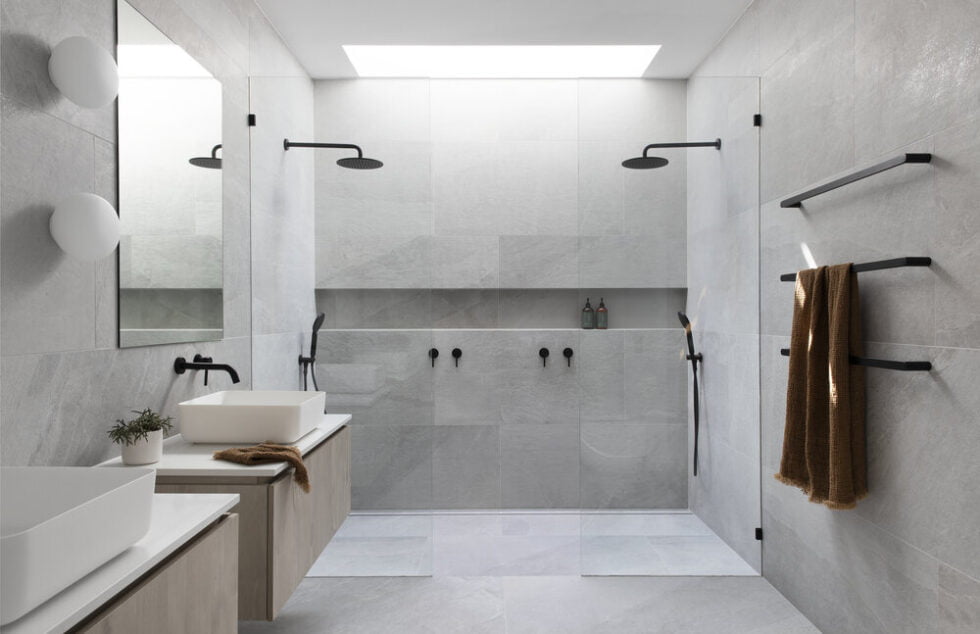 The other plus of large format tiles is the look. Whether you use them in the shower, your accent wall, or on the floor, bigger tile adds a sleek and modern style.
If you use tiles that mimics marble or stone it brings a natural element to your bathroom as well. Large format tile is also a cost effective way to create the look of a full slab of granite or marble covering your walls.
Tile Your Bathroom with Precision Countertops
Book an appointment today or swing by to see our tile display. We always have designers in our showroom during business hours that love to help our customers create their dream spaces!