It's Essential to Reseal Granite Countertops Regularly!
Thank you for inquiring about sealing your granite countertops. It's an important part of keeping your countertops looking new. However, it's not necessary to reseal all countertop surfaces. Quartz, soapstone, and solid surface materials are non-porous and do not require sealing.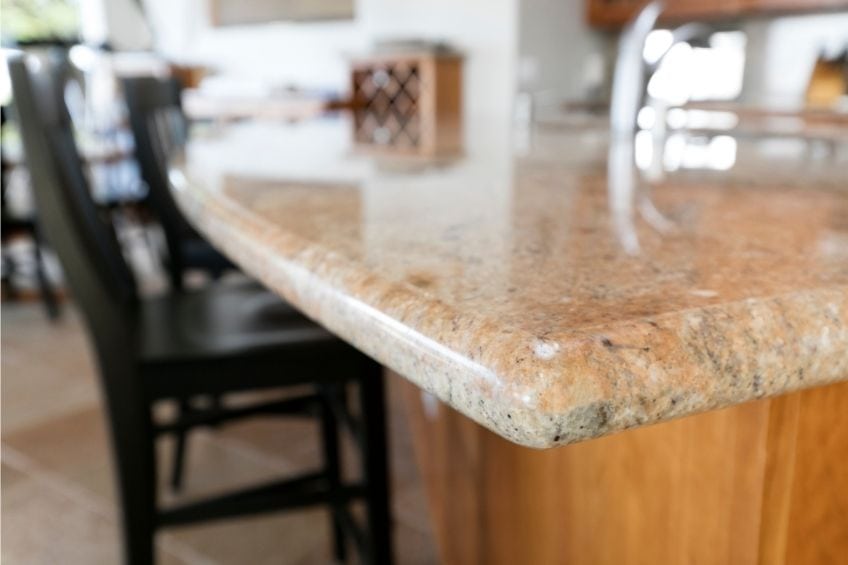 How Often to Reseal Granite Countertops?
If you have granite or marble countertops, you'll need to seal the surface regularly.
To determine if you need new granite sealing, test the surface in a less noticeable corner of your countertop. Put a few drops of water on the surface. If they absorb into the material within 15 minutes, it's time to reseal. Properly sealed granite will repel liquids that could possibly stain your countertops. 
Also Read: Sealing Granite Countertops
Granite Sealing Services
Precision Countertops only seals granite countertops after we install them. We do not offer an ongoing sealing service. However, we do highly recommend these three Granite Sealing Services:
Cole Restoration
888.266.1766
Back to Perfection
888.595.2357
Marble Life
888.524.3372
Reseal Granite Countertops with Confidence
These three companies have years of experience in not only sealing countertops but also fixing cracks and chips. We know you'll be in great hands with these companies!
Also Read: Expert Guide – 8 Steps to the Perfect Countertop Install