Expert Guide to the Perfect Countertop Install
A new countertop installation can be quick, easy, and stress-free as long as you make preparations in advance.
That's why we developed this handy dandy guide to ensure you know what to do and expect in a countertop remodel.
Getting the perfect countertop install doesn't have to be difficult. Following these pro tips will ensure you a seamless (and gorgeous) installation!
1. Budget
One of the most critical items to determine in any home project is to establish your budget. Knowing what you are able to spend, or even having an idea of what you would like to spend, will give you a realistic expectation of what you will be able to accomplish in any project.
2. Plan
Plan, plan, and plan some more. It is important to plan around your families schedule. Being without a kitchen or bathroom for any amount of time is stressful. Even though a countertop installation is a quick process, it is good to be prepared and plan ahead for the possibility of needing extra time and space.

3. Know Your Space
If you are changing the layout of your kitchen, it is a good idea to know the ins and outs of your existing space to ensure you understand what you want and don't want in your new space. Some things to consider are your home's traffic patterns, plumbing, and electrical.
4. At home measure
Before you head off to the showroom, it is essential that you gather the measurements and dimensions of your current and future space. These don't have to be exact, but they will help give us an idea of your home and the information to provide you with a quote. You will want to measure the length and width of your current countertops. Photographs are very helpful as well. Later on, a team member will make a home visit to make a template once you have selected your countertop.
5. Select Your Slab
Here at Precision Countertops we import & store all of our slab materials. We carry unique natural stone countertops such as
We also carry engineered surfaces such as quartz, solid surfaces, compact surfaces, and laminate countertops. Click here to view our vast selection of surfaces, or visit a showroom to talk to one of our consultants.
We also offer our tile backsplash options which our designers are happy to help you coordinate with your chosen countertop. Read more here about why it's essential to choose a company with an in-house tile program.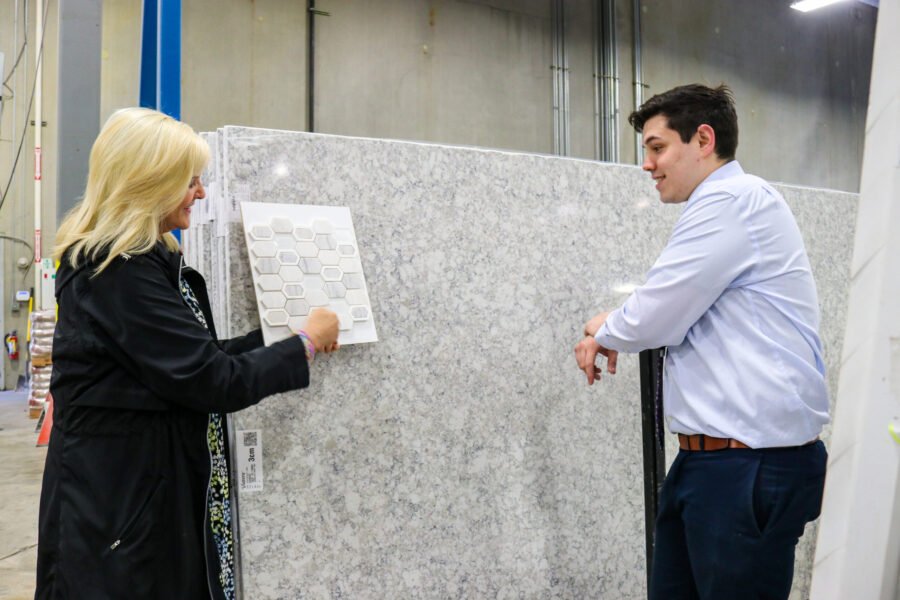 This is the stage when things get real!
This is the time to really begin preparing your space for our technicians to come in and get to work. Clearing everything from your countertops and your top cabinet drawers is a good idea as there is potential for particles of dust and debris.
6. Measure & Template
It is time to plan and schedule a team member to visit your home to template your space and gather all of the necessary information about your installation. No one wants to be surprised with extra charges or unforeseen problems. That's why we take extremely accurate measurements. A decision maker will need to be on site for this visit to ensure if any decisions need to be made it can be done quickly and appropriately.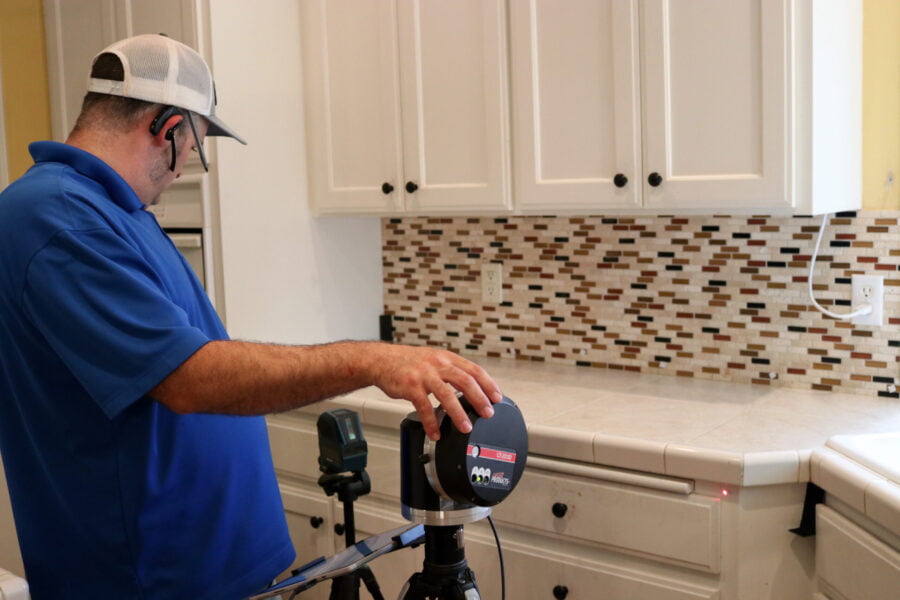 7. Prepare Your Home
On the day of your installation, it is important to clear pathways and entryways and remove items from existing counters to ensure a smooth removal and installation.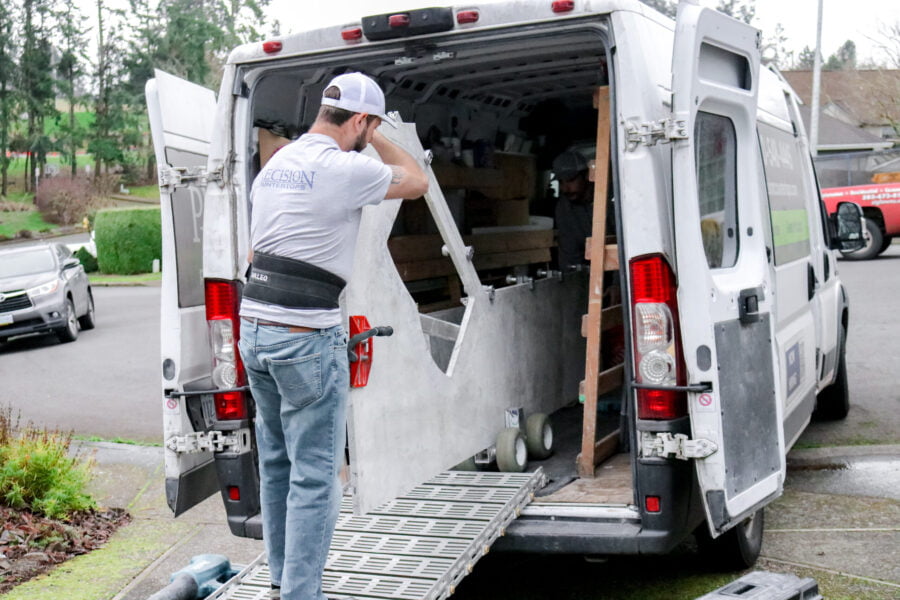 8. Leave The Rest To The Pros
It's time to sit back and relax. Your new countertops will be installed and ready for you to enjoy in no time. Once the work is complete, our installers will review the job with you and answer any questions you may have so be sure a decision maker is available for this visit as well.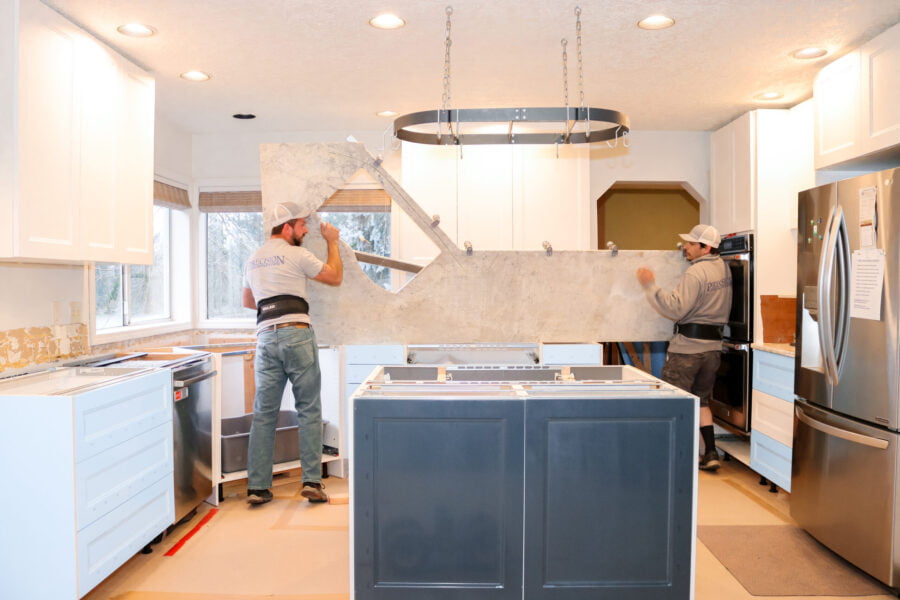 We hope you enjoy your new countertops for many years!