Transform your Pacific Northwest kitchen! Discover mid-century modern kitchen design ideas that blend timeless charm with modern flair.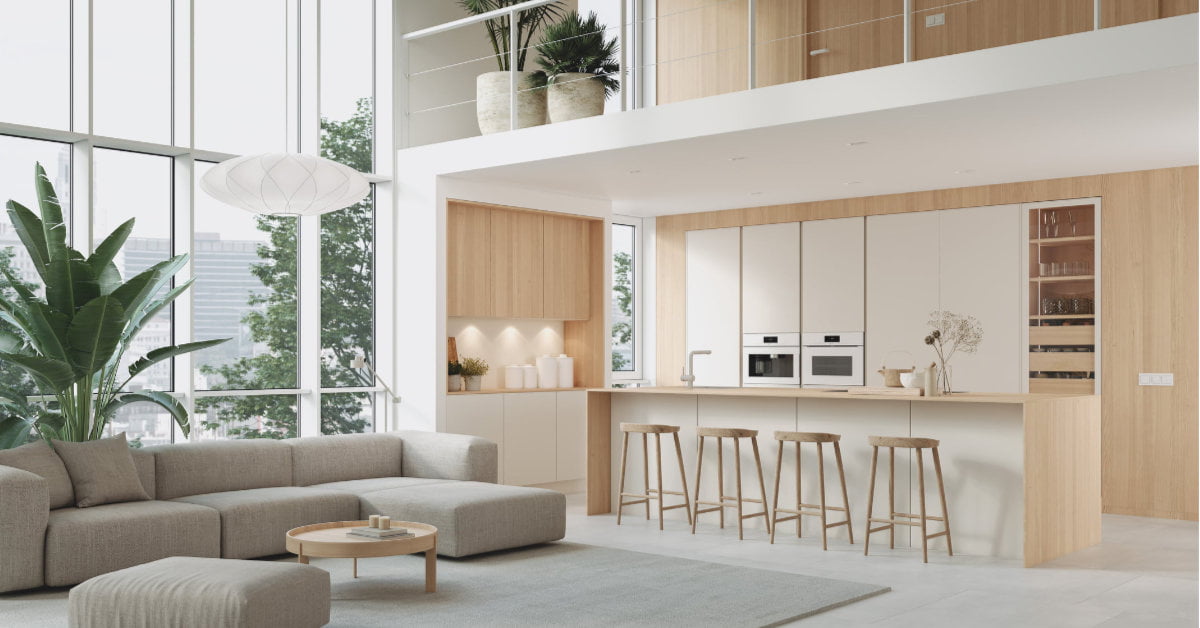 Mid-century modern design became popular decades ago and has made a strong comeback.
This design style gives timeless elements a modern look for current times. We're talking clean lines, sleek aesthetics, natural elements, and modern functionality.
This style is also at home in the Pacific Northwest, where modern design often marries with the outdoors.
Ready to transform your kitchen with a new vibe? Here's how to design a mid-century modern kitchen.
What Is a Mid-Century Modern Kitchen?
Mid-century modern design (MCM) took off post-WWII, flourishing from the 1940s to the 1960s. Designers merged comfort with the era's tech advances, creating spaces that were stylish and practical.
8 Mid-Century Modern Kitchen Design Elements
Looking to remodel your kitchen or give it a fresh update? Explore these mid-century modern kitchen ideas to find inspiration.
1. Clean, Sleek Lines
Clean, uncluttered lines characterize this kitchen design style. There are no ornate finishes or edges.
Each part of the design landscape also plays a role in the overall functionality of the space.
For example, the furniture profiles are generally lower. The upholstery material is often earthy leather tones or textured linens.
2. Organic Shapes
MCM incorporates organic, curvilinear shapes throughout the furniture, lighting, and decor.
For instance, chairs and lights have flowing, sculptural forms. You'll see examples in tulip tables or chairs displaying pronounced curves.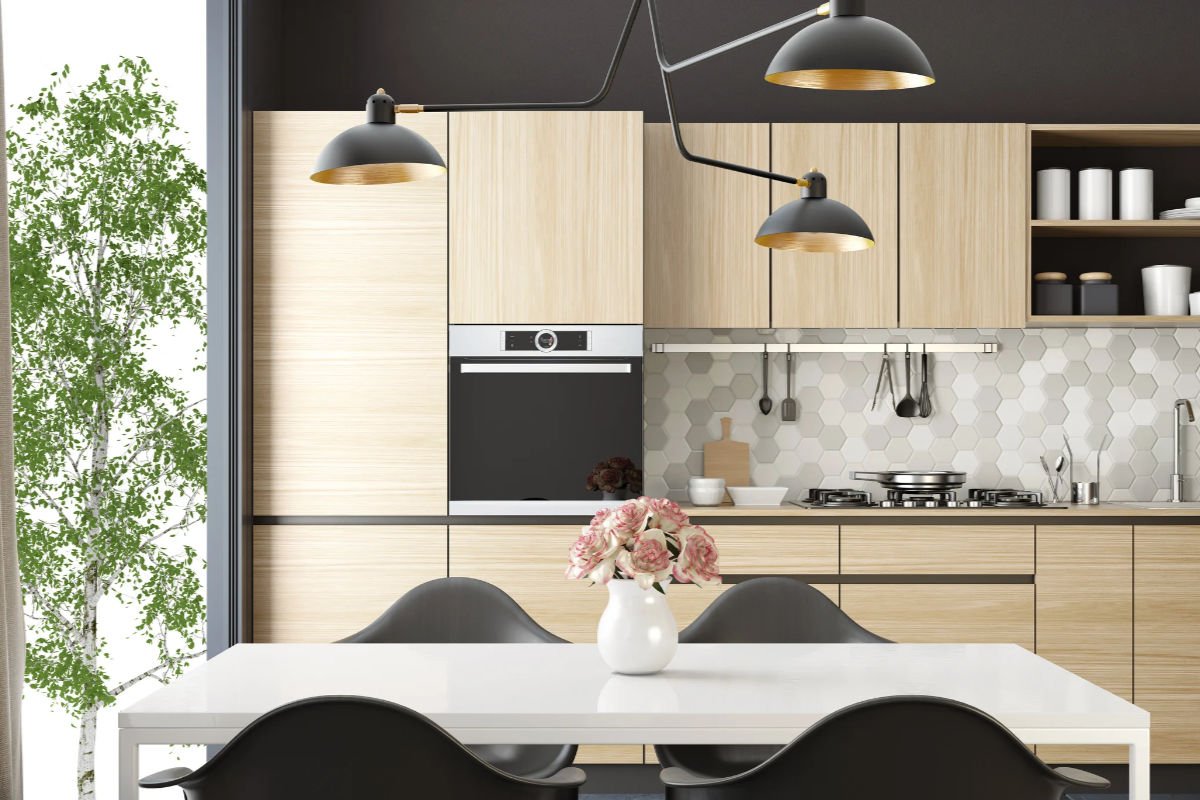 3. Natural Materials
Mid-century modern design incorporates natural materials like wood, leather, and stone.
The Pacific Northwest has access to a wealth of beautiful wood types. Consider using teak, walnut, or reclaimed finished wood for your cabinetry, flooring, or countertops.
These rich, warm tones add warmth to your space. They also play well with the MCM color palette of rust red, olive green, burnt orange, and ochre yellow.
Mid-century kitchens also incorporate nature through plants and natural outside lighting to illuminate the space. This calls for open and expansive windows.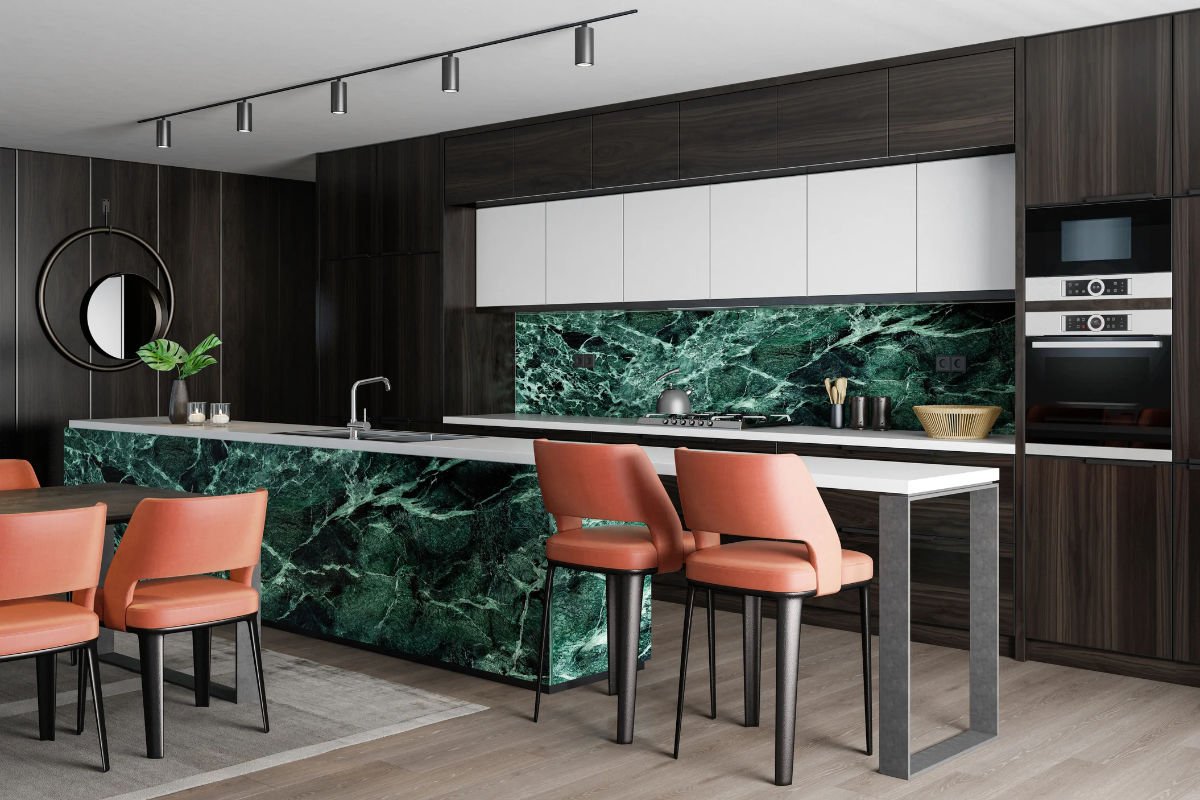 4. Warm, Earthy Kitchen Colors
The color palette plays with all the muted earthy tones, including warm grays and dusty blues.
The feel of the mid-century kitchens should be natural, cozy, and warm. However, your space will call for a bold accent if you use muted grays and warm whites for the main color scheme. For instance, a colorful backsplash, dishes, or textiles.
There is also a caveat to the warm, earthy tones. We often see a retro version of this look using bold colors (bright red, yellow, or lime green) against white plastics or walls.
This style guide is more about the classic mid-century movement inspired by Frank Lloyd Wright and nature.
5. Open Spaced Kitchen Design
Mid-century modern kitchen design is open and airy. It also encourages flow and connection to the surrounding environment, which is particularly meaningful to Pacific Northwesterners.
We love the beautiful views outside our windows!
6. Sleek Kitchen Cabinetry
Mid-century modern kitchen cabinets should have flat-front style doors with simple or no hardware.
In addition, the cabinetry lines should be clean and uncluttered. For example, if your cabinets are not wood, use an earthy tone when picking paint colors.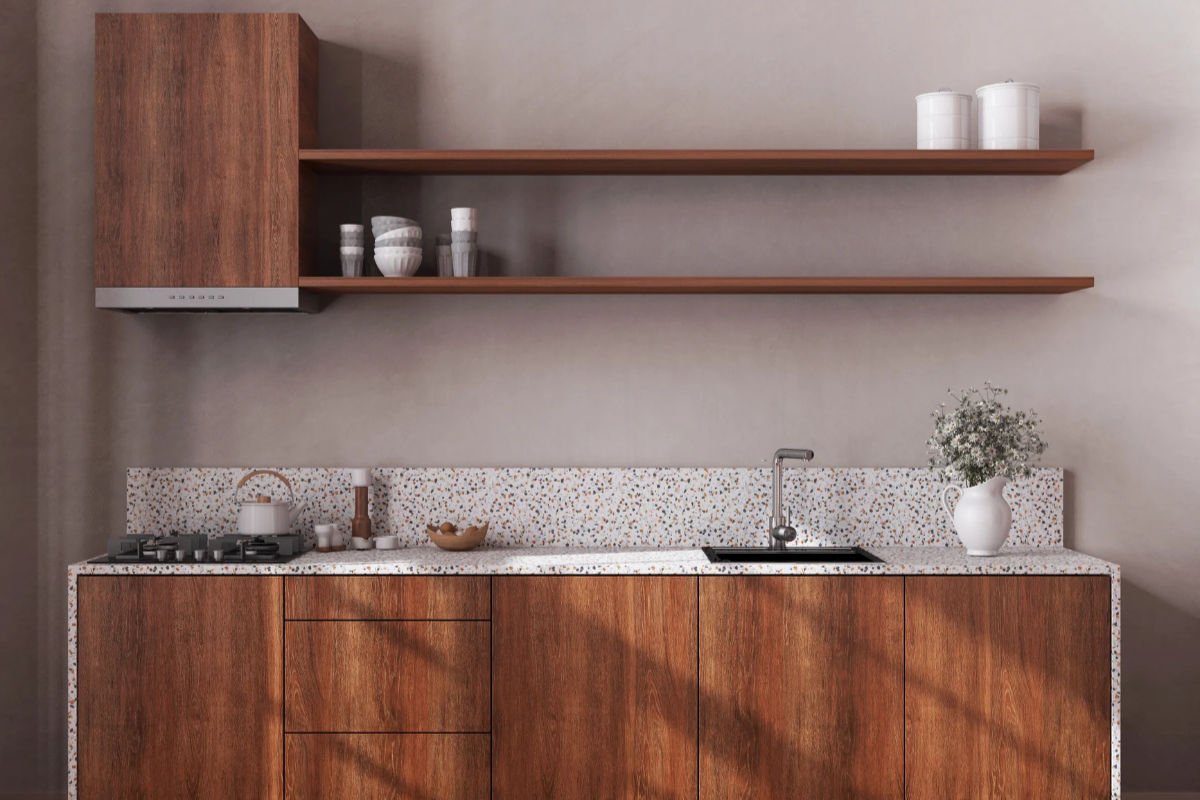 7. Statement Kitchen Lighting
Hang iconic chandeliers or pendants with a sculptural or Sputnik design.
The lighting in this era captured the space age through spherical lights and curves.
Also Read: 5 Rattan Lighting Ideas to Make Your Kitchen Island More Inviting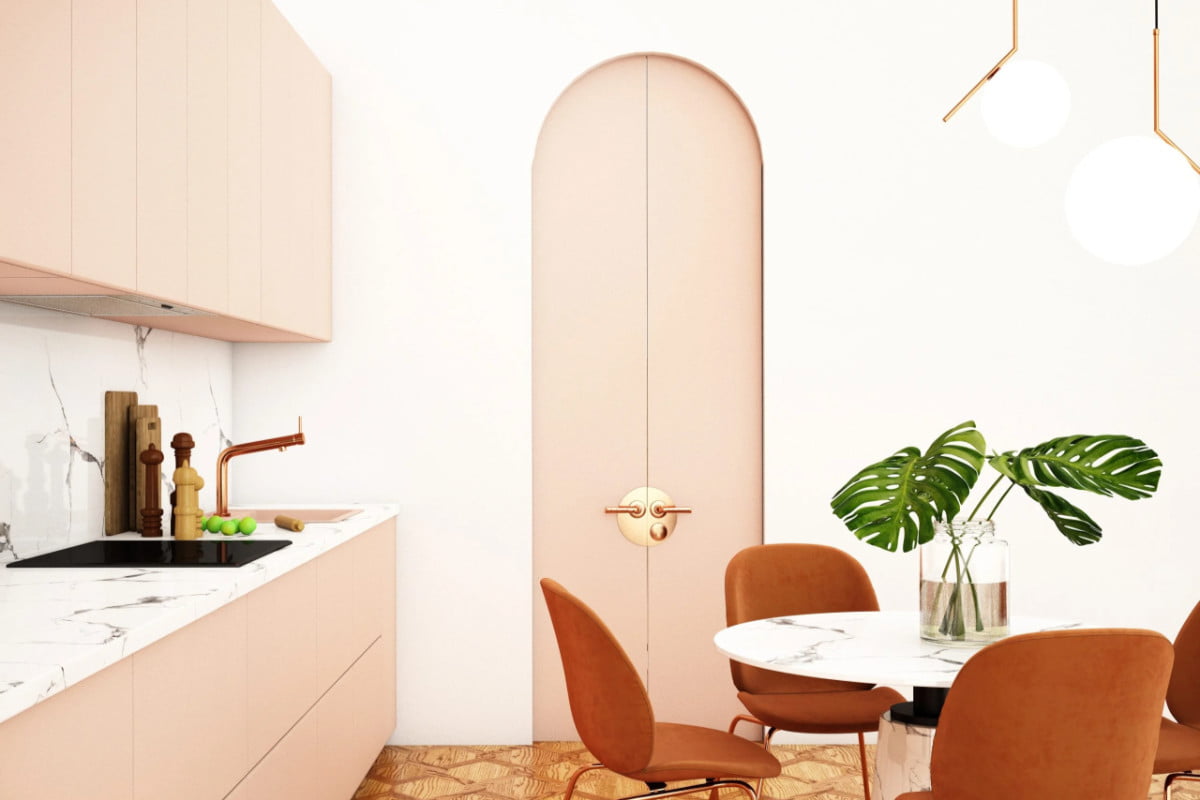 8. Minimalist Art
You can add a touch of MCM to any space through artwork. Think large-scale modern art prints featuring geometric shapes or abstract designs. Artwork with bold colors and graphic shapes is also fitting.
Bring Mid-Century Design to Your Kitchen
Bringing mid-century modern kitchen design into your Pacific Northwest kitchen is a gorgeous way to merge timeless elegance with the region's natural beauty.
By focusing on clean lines, natural materials, and authentic mid-century modern pieces, you can create a space that's functional, stylish, and oh-so-calming.
We have beautiful tiles representing the mid-century modern aesthetic and countertop materials like concrete and wood.
Pop into our showroom. Our expert designers will help you create your dream mid-century modern kitchen!