Transform your kitchen with these four modern kitchen lighting ideas that will enhance the beauty and functionality of your countertops!
We know we are biased, but countertops are the artwork of your kitchen. And what does fine artwork require to show it off? You guessed it, the right kitchen lighting!
In this article, discover kitchen lighting tips to keep your counters in the spotlight. You'll learn actionable ways to add quality lighting to the areas you need most.
1. Overhead Kitchen Lighting
This tip may seem obvious, but not using overhead kitchen lights properly is the most common mistake.
Get the most out of your kitchen lighting by adding overhead lights over your floors rather than above countertops, sinks, and ranges. All the work happens in these areas, but the lighting is generally insufficient.
The most efficient kitchen lighting is recessed lights. These overhead lights are often placed too far away from the countertops, creating harsh shadows where you may use sharp knives and need exact measurements.
Instead, consider placing lights directly above the center of the countertops. This placement does more than light up the countertops; It better illuminates the upper cabinets and open shelving.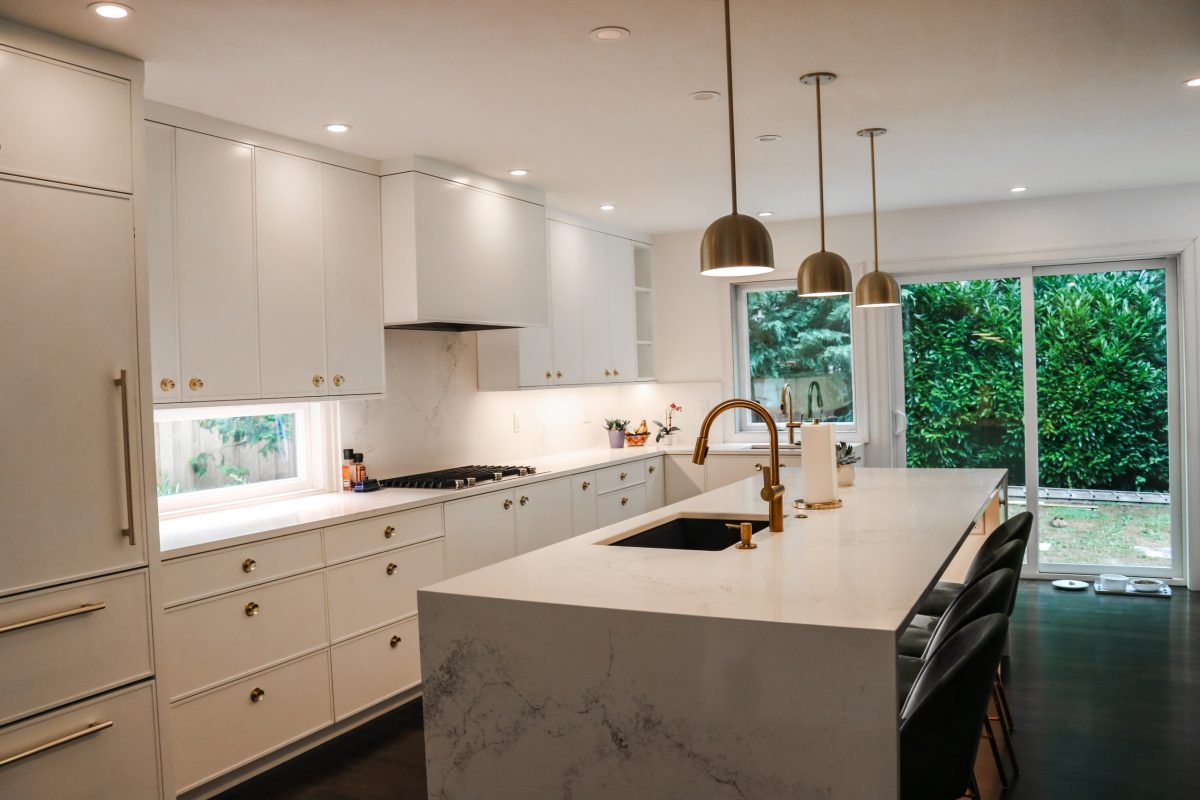 2. Spread the Light with a Proper Recessed Lighting Layout
Traditionally, the only choices for recessed lights were the 6-8 inch canned option. This option can create unwelcome shadows and uneven lighting.
Instead, use multiple small 2-3 inch down lights for a better layout. Smaller, more frequent lighting will better illuminate your counters, brighten up your upper cabinets, and reduce spotlight glare.
Also, multiple recessed canned lights or sconces will push the light down, making the sink a brighter place to work.
Also Read: 5 Rattan Lighting Ideas to Make Your Kitchen Island More Inviting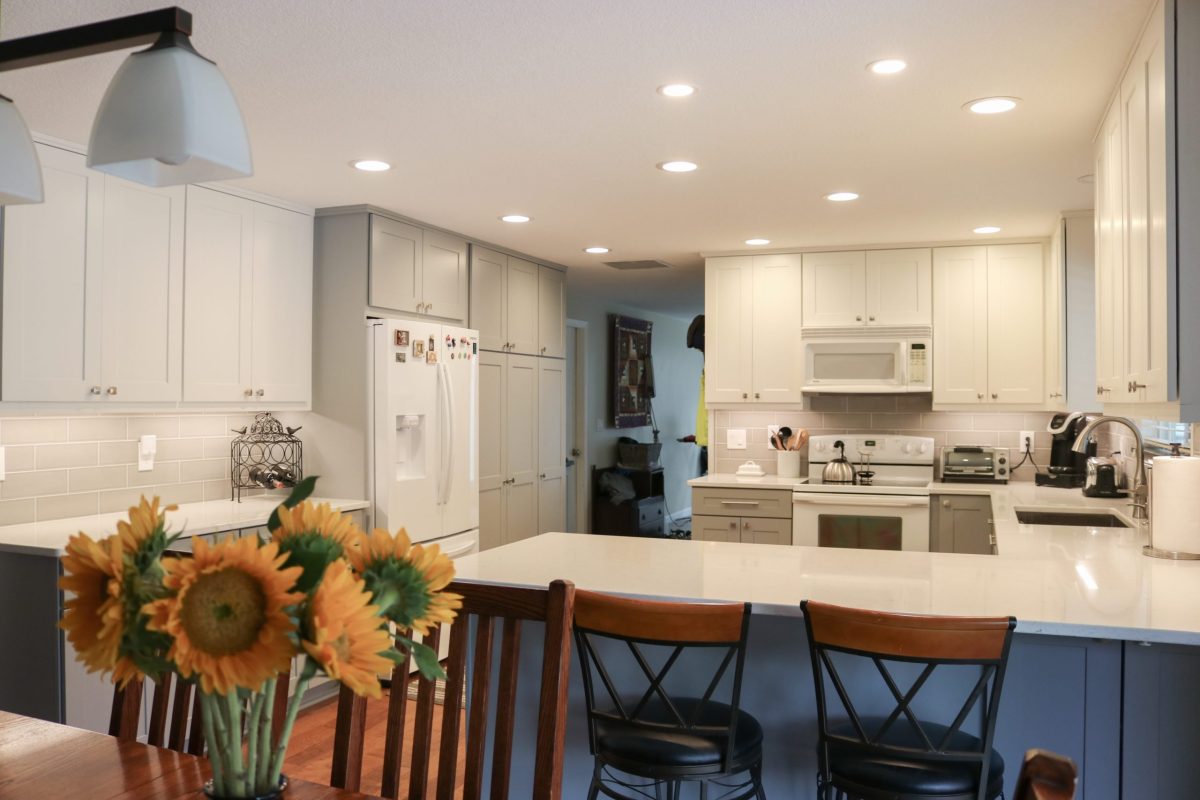 3. Discreet Under Cabinet LED Lighting
No matter how well you place your overhead lighting, the upper cabinets will block some light and cast shadows toward the back of your countertops. 
To remedy this, consider adding under cabinet LED lighting. Place these discreet cabinet lights above the center of the cabinets. 
You can also apply this kitchen lighting tip with LED tape light products. No need to redo your ceilings to accommodate new lighting. 
Helpful Hint: Ensure the LED lights have a lumen count of 250 or more per linear foot. You want them to be bright enough to balance the light from the overhead lighting.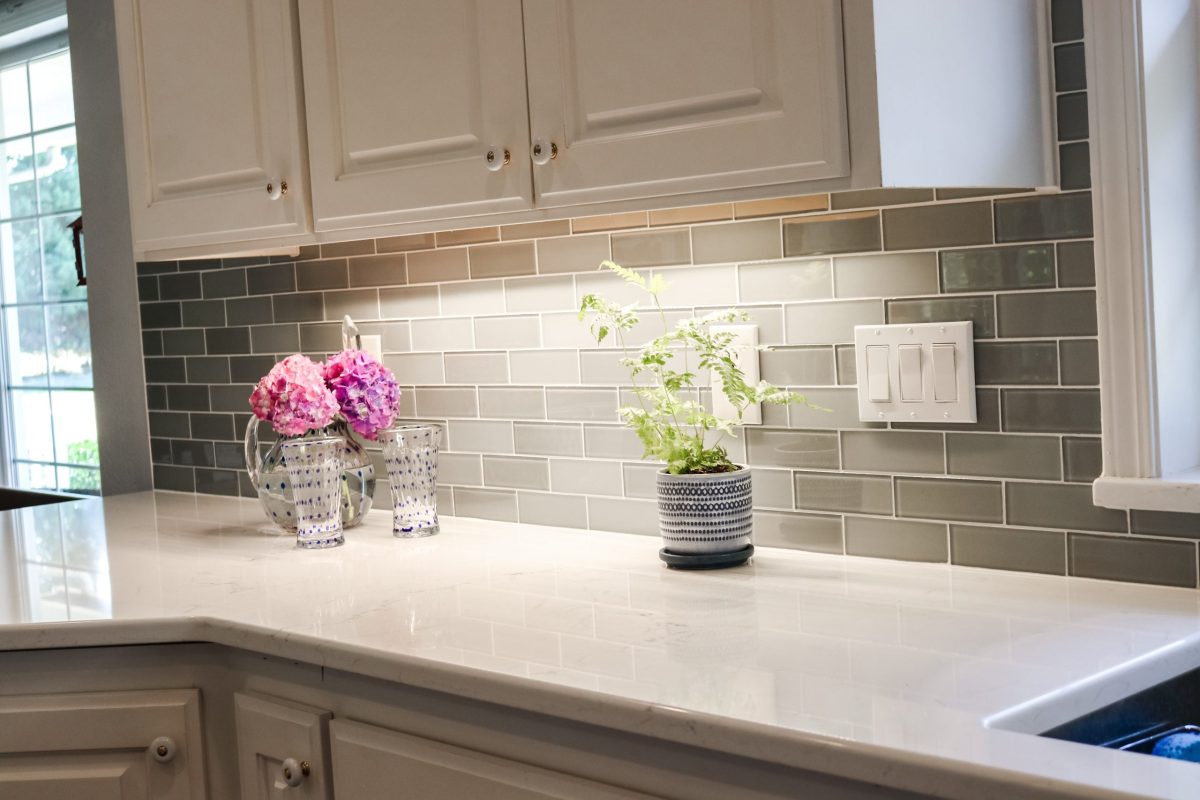 4. Don't Forget Range Hood Lights
It's essential to see what's cooking on your stovetop. We often overlook one of the crucial spots in the kitchen that requires good lighting – below the range hood.
If you select your hood above the stove, test the light it comes with and see if there are options to brighten it up.
Depending on the width of your cook surface, 750-1,000 lumens of high-quality light is a great place to start.
Lastly, don't forget all kitchens should have dimmers. Although we need brighter light to cook actively, creating a warm glow to set a relaxed mood for the space is lovely.
After all, kitchens are the workhorse of the house, but they are also a place to unwind as you finish the dishes in the evening.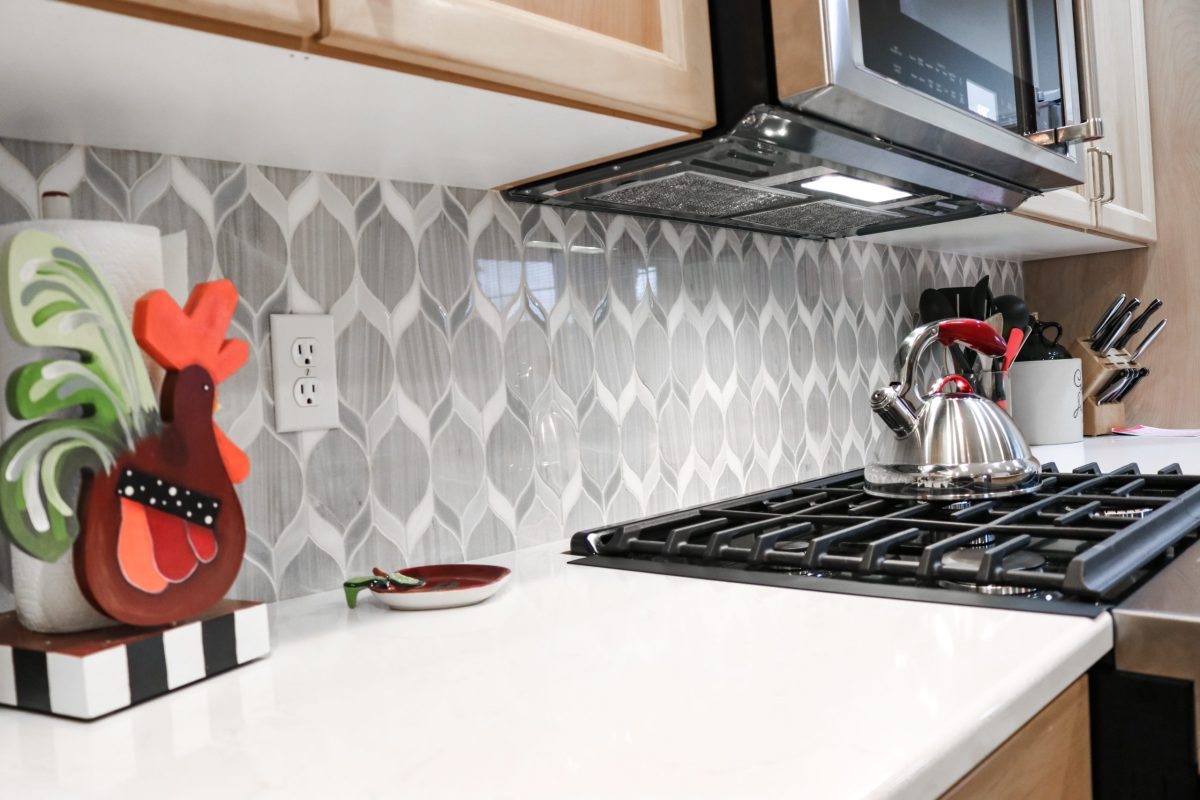 Want More Kitchen Lighting Ideas?
Pop in to see what's new in our countertop showroom. We have beautiful slabs and tiles for you to browse through and as always, our professional showroom designers are ready to help!