Discover the latest kitchen bar stool ideas! From eco-friendly materials to vibrant colors, find the perfect fit for your kitchen aesthetic.
Looking for ways to polish your kitchen project? Consider adding bar stools to bring a vital aesthetic to your space.
Gone are the days of limited styles. Today, bar stools can elevate your kitchen's vibe in a snap. From modern to rustic, there's a stool waiting to steal the spotlight.
This guide delves into five trending materials and styles that'll make your kitchen the talk of the town!
1. Organic Kitchen Bar Stools
Kitchen trends are ever-changing, and guess what? Bar stools are keeping pace!
Recent years have seen a demand for sustainable materials like bamboo and reclaimed wood. These eco-friendly champions contribute to a greener environment and infuse personality in your kitchen.
And let's not forget rattan! Designers love its organic touch, making kitchens feel more natural and vibrant.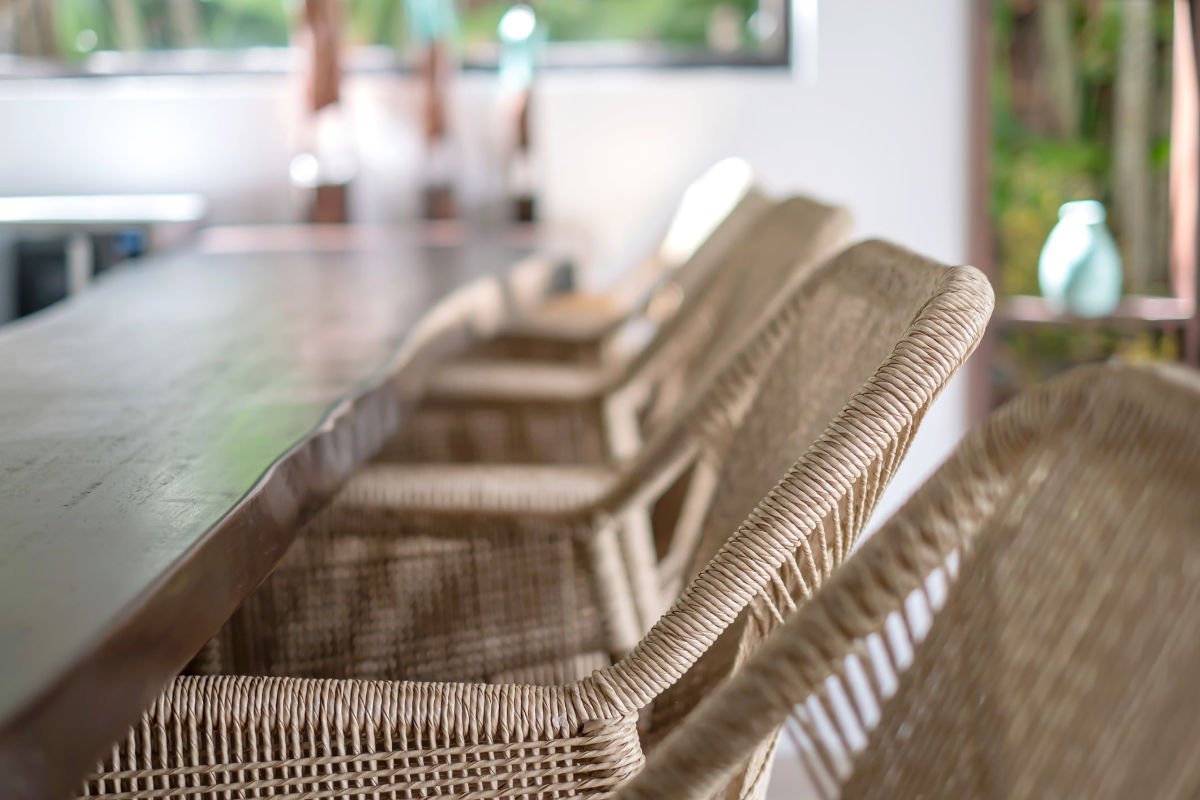 2. Mixed Material Bar Stools for Kitchens
Mixed-material bar stools feature combinations of metal, wood, and upholstery. This modern look is also gaining popularity.
These stools bring an eclectic and personalized touch to your kitchen. They also allow you to experiment with different textures and colors.
For example, mixed metals like gold and black legs add a sense of luxury and depth. Gold and black are also trendy right now. You can even find this color combo in plumbing and lighting fixtures.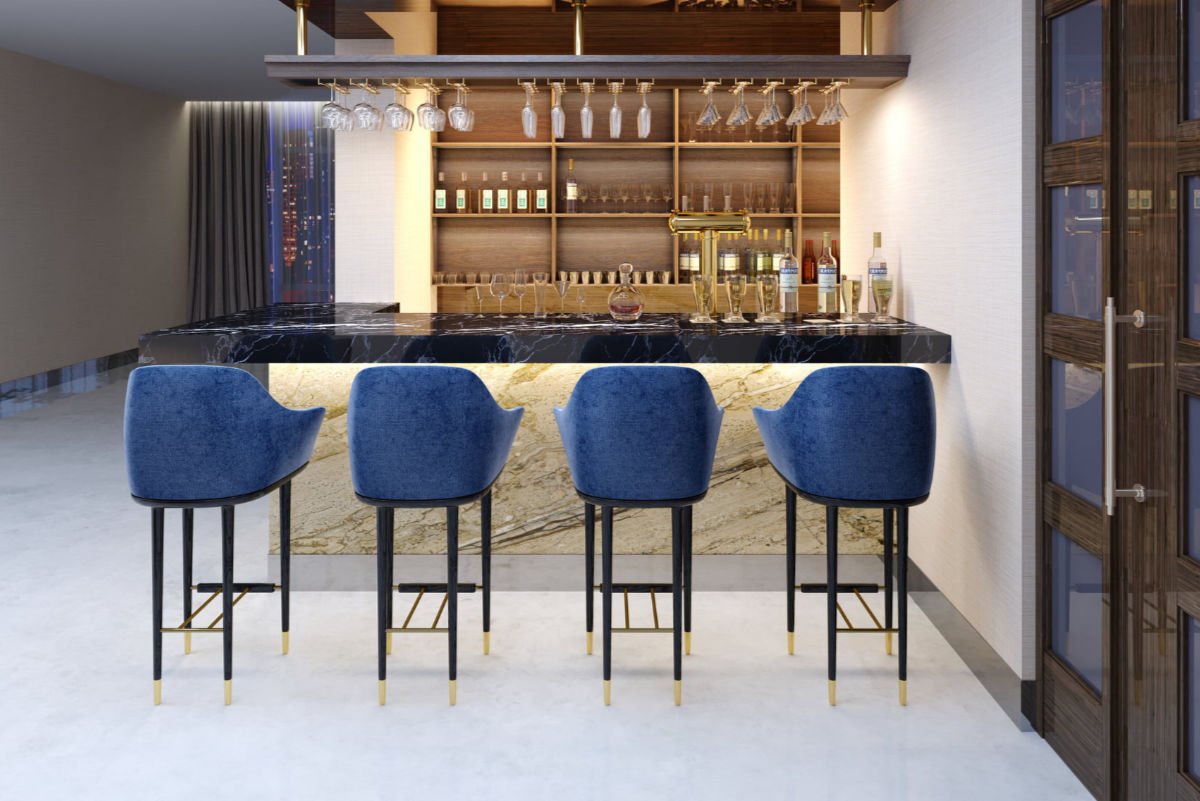 3. Colorful Bar Stools for Kitchens
Home design's golden rule? Make it YOU! And nothing personalizes a space like color.
For example, dive into catalogs or online shops, and you'll spot barstools flaunting every shade.
Right now, it's all about muted tones like sage green, deep blue, and cozy terra cotta. But if you're a red or yellow enthusiast, let it shine in your kitchen! After all, it's your space. Own it!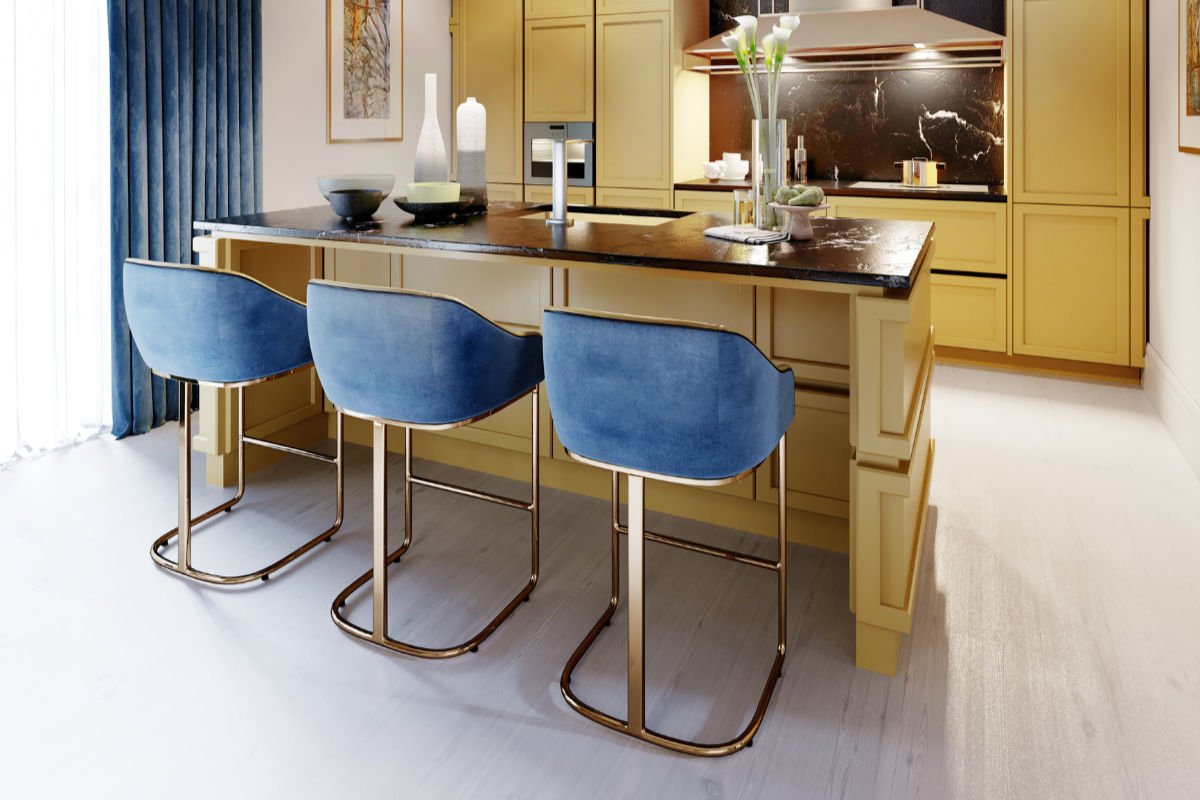 4. Metal Kitchen Bar Stools
Metal counter stools with a distressed finish or vintage look are popular and ideal for industrial kitchens. These stools embrace raw materials and utilitarian designs. Plus, they often have a lot of character!
Don't shy away from experimenting with unconventional shapes and materials, as this style celebrates the unexpected.
Also, check out the online vintage site, chairish.com, and your local antique stores to find one-of-a-kind pieces. Need more kitchen bar stool ideas? Check out online stores like Wayfair and Overstock for industrial options.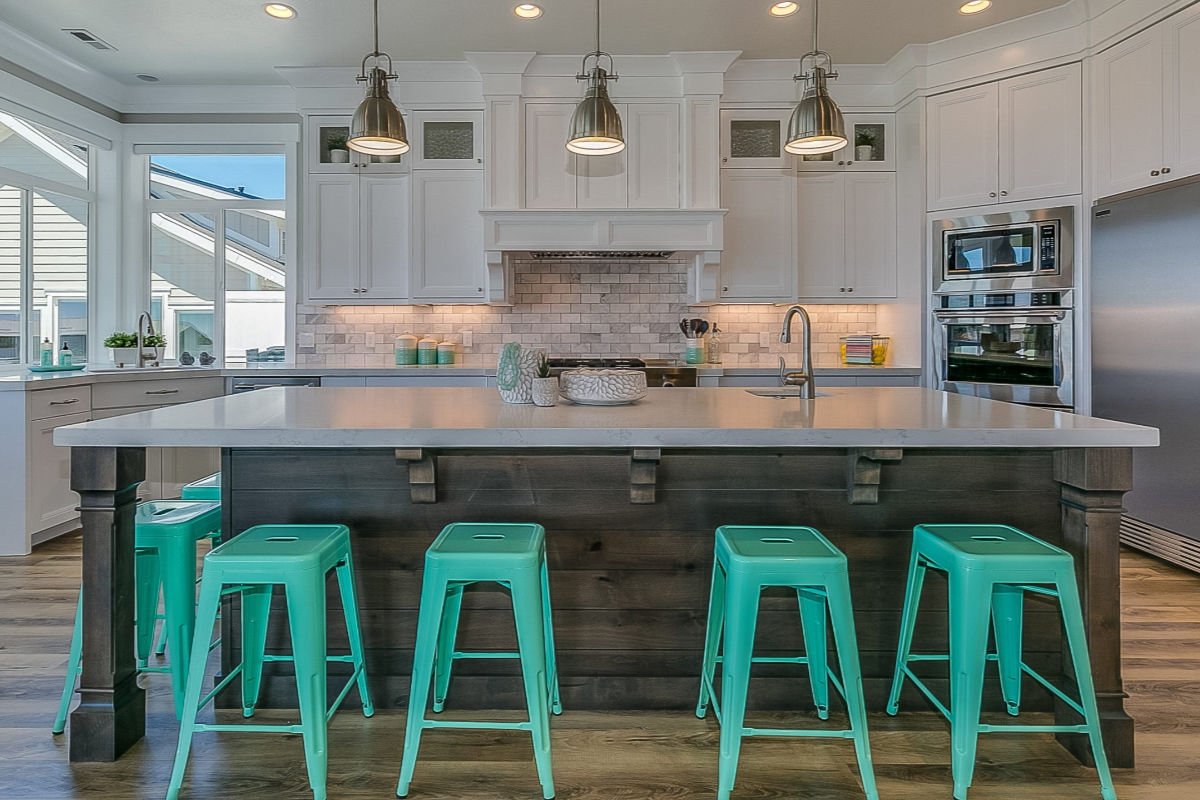 5. Upholstered Kitchen Bar Stools
Upholstered bar stools bring a level of comfort and sophistication to your kitchen.
These stools often feature padded seats and backs, making them ideal for longer gatherings and conversations. They also fit seamlessly into modern and traditional spaces, bringing a sense of glamour and comfort.
The upholstered bar stools we see trending offer a punch of color, some even being the star.
However, treat your stools with a fabric protector, regardless of the color. Even the most sophisticated dinner guests can ruin these stools by spilling a few drops of red wine.
Also Read: 10 Ways to Bring "Cozy" Into Your Kitchen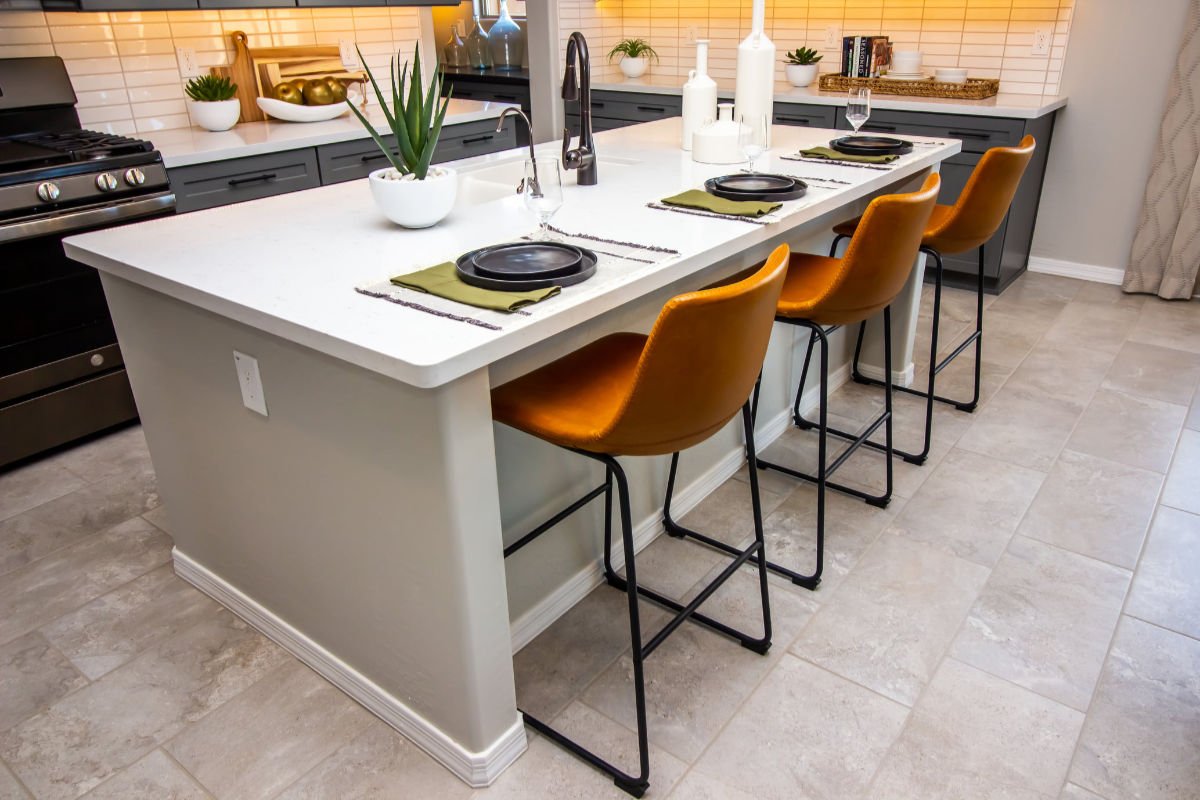 Ready to Transform Your Kitchen?
Bar stools are more than functional furniture; they're essential design elements that can transform your kitchen's aesthetic.
By choosing the right bar stool style that matches your kitchen's overall vibe, you can create a harmonious and inviting space where functionality meets beauty.
Whether embracing modern, rustic, industrial, or transitional styles, the market offers you many options.
Swing by the showroom. Our free and very talented design team will help you build your dream kitchen. We design everything, including kitchen countertops, tile, paint colors, and more. And yes, they'll even weigh in on barstools!