Cozy Kitchen Ideas Are Trending For Our Homes!
The buzz about 2022 kitchen trends have been showing up on design blogs and home magazine articles. One common thread we are noticing can be summed up in one word – cozy. 
Can cozy actually be a trend? Absolutely, and we have ten cozy kitchen ideas to prove it! You don't need an English cottage kitchen with rolling green hills out your window or your grandmother's curtain. You can incorporate elements that will kick up the cozy factor without a total kitchen remodel.
1. Warmer Wood Finishes
Kitchens are becoming softer and warmer and we are seeing this in the wood finishes being used. The light, airy stains are being replaced by darker hues that ground the room. If kitchens don't have stained wood cabinetry, then the paint colors are stepping up to add more depth and color. Of course white kitchens will always be popular, but there will be an increase in darker, earthy tones.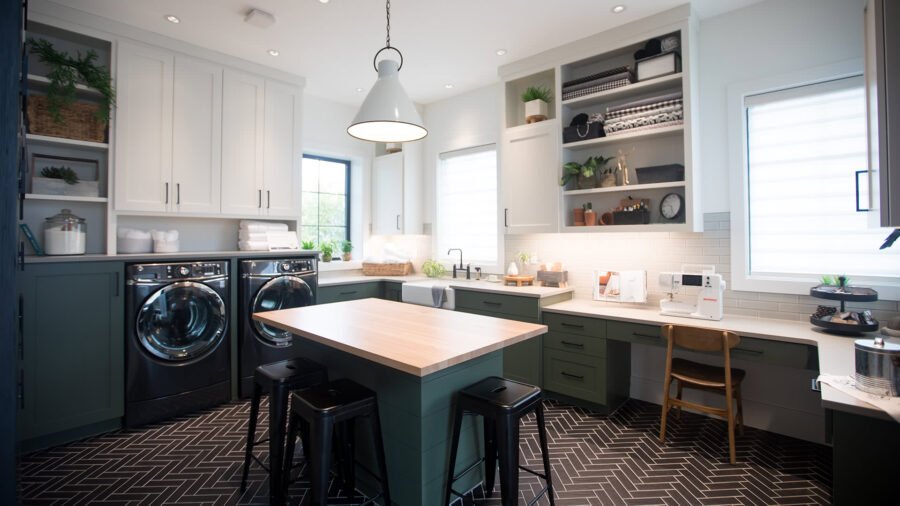 2. Flexible Furniture
We can expect to see your traditional kitchen islands replaced with antique butcher block tables or even dining tables. The place where our family spends most of their time will demand a more lived-in look that is more welcoming and warm. When the island takes on more of a furniture feel, the room automatically invites us to stay a little longer and linger.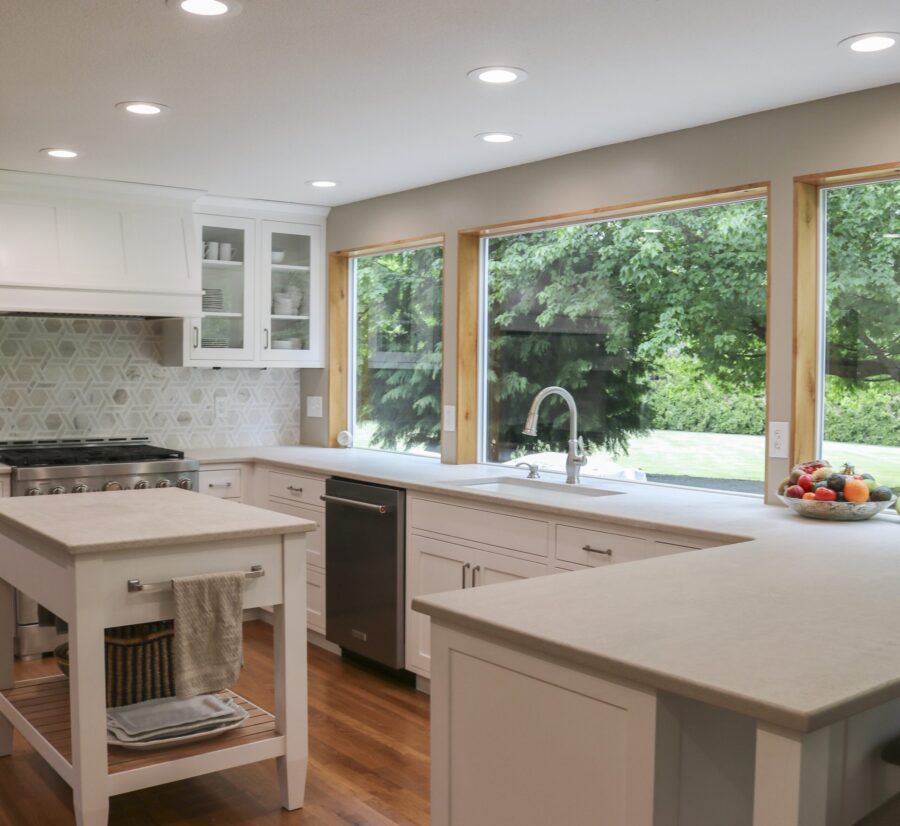 3. Vintage Pieces
Just like the furniture mentioned above, more aged pieces that carry a story are being used. This may include a display of handprinted teacups, plates, or a pair of antique brass candlesticks. Vintage metals with an aged patina can also add charm and warmth to the room.  A copper pitcher or a silver teapot can instantly bring that vintage feel into your space.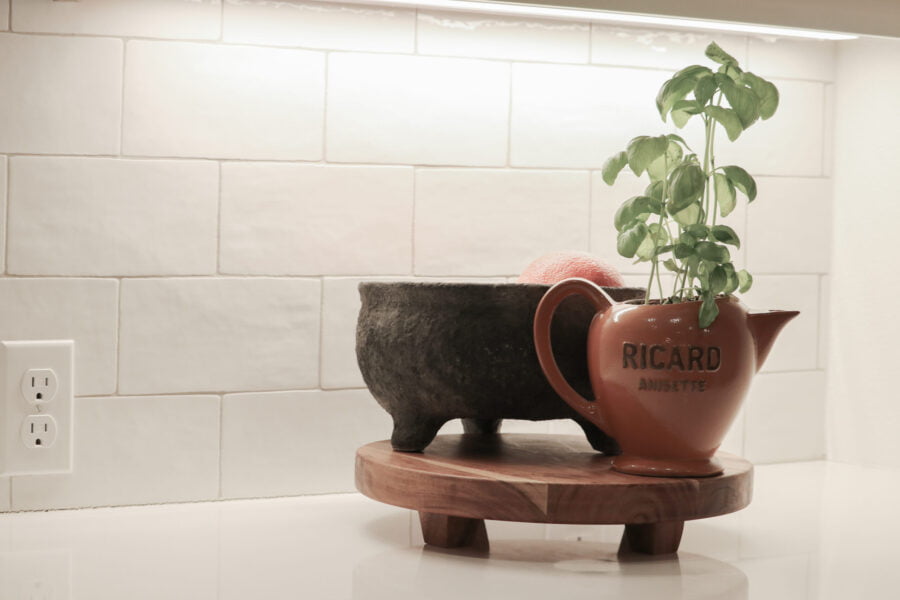 4. Warmer Hardware Metals
The metals in the kitchen are demanding warmth like never before. Think antique apothecary bin handles in lieu of shiny chrome. Just like the woods trending towards warmth, so too are the metals. Powdered black or aged brass add weight and seem to tell more of a story than shiny new metal pulls.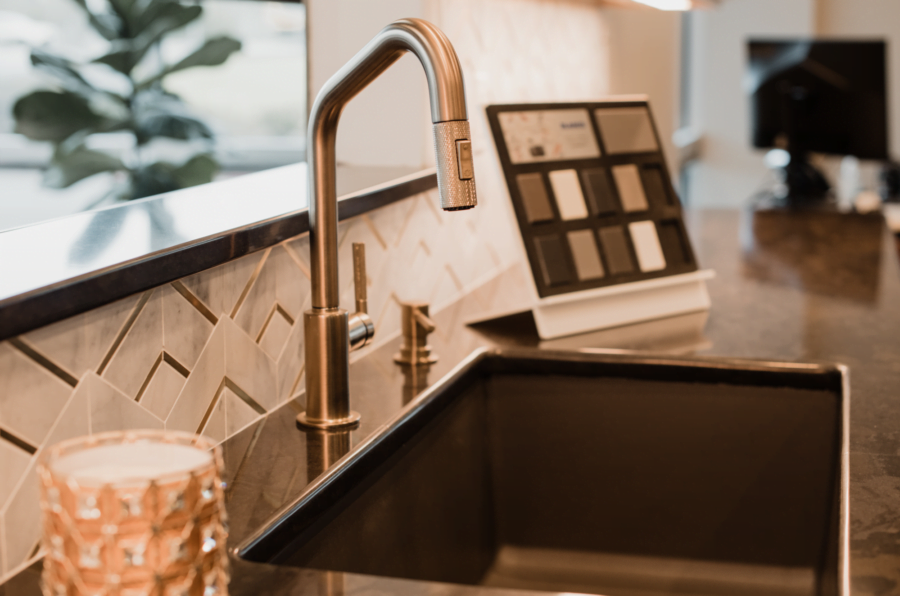 5. More Lighting
Since the kitchen is becoming more lived in, we are seeing additional lighting like a small desk lamp on the island or side table. The big industrial lighting that hung over kitchen islands may be substituted for softer rattan drums. Rattan and natural fibers add a warm glow and softness that instantly adds "cozy" to the space.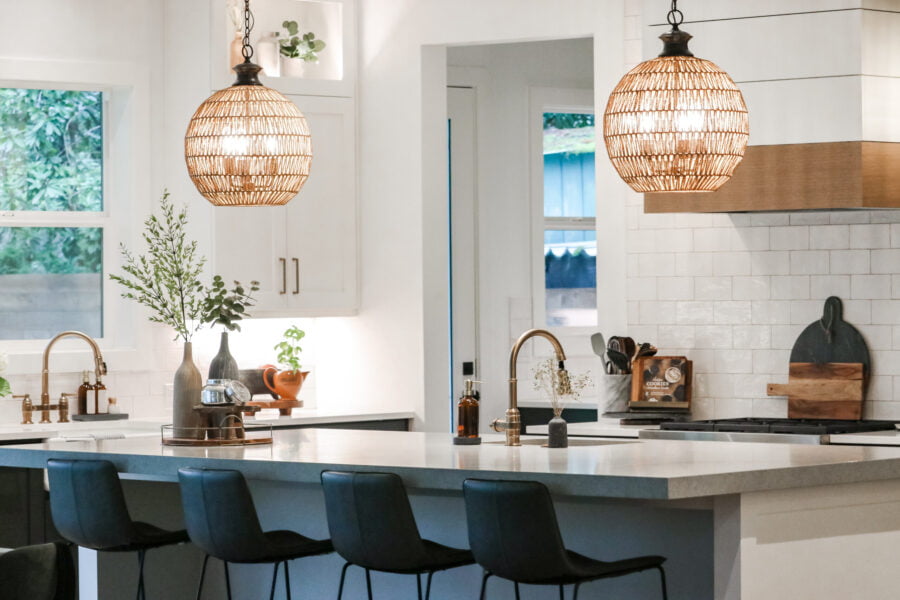 6. Apron Sinks
The sinks are turning back to yesteryear and the apron sink will play a big part in that. It adds old world charm. Also, don't be surprised to see apron skirts below them. Nothing gets cozier than an apron sink softening up the room. Sink skirts have ridden the cottage core trend and continue to garner popularity in all styles of kitchens.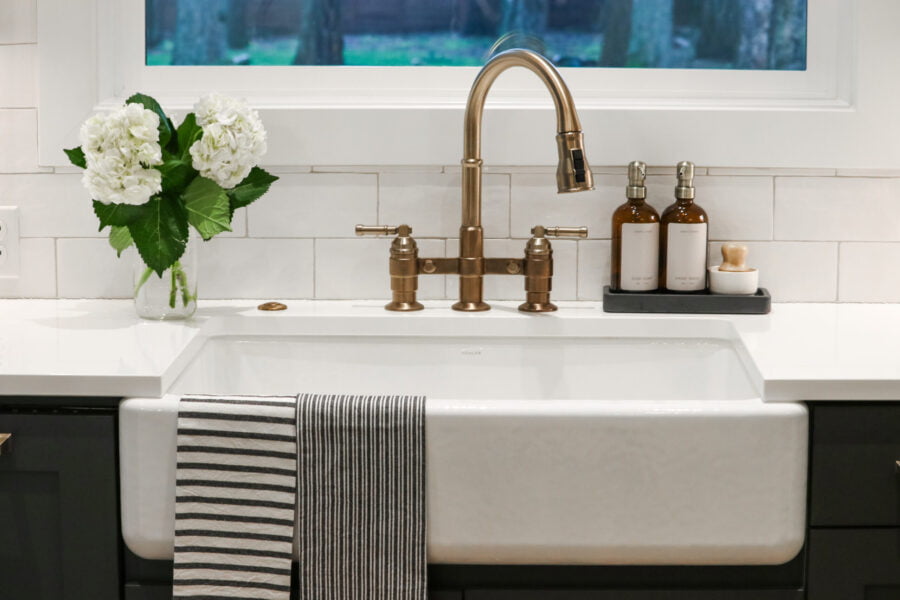 7. Window Treatments
Adding fabric window treatments will also soften up the room. No need to add lacy printed patterns, even a white roman shade will round out the edges of a window pane. At night, when the curtains are drawn and the lights are turned down, this adds a warm glow that will soften the whitest of kitchens.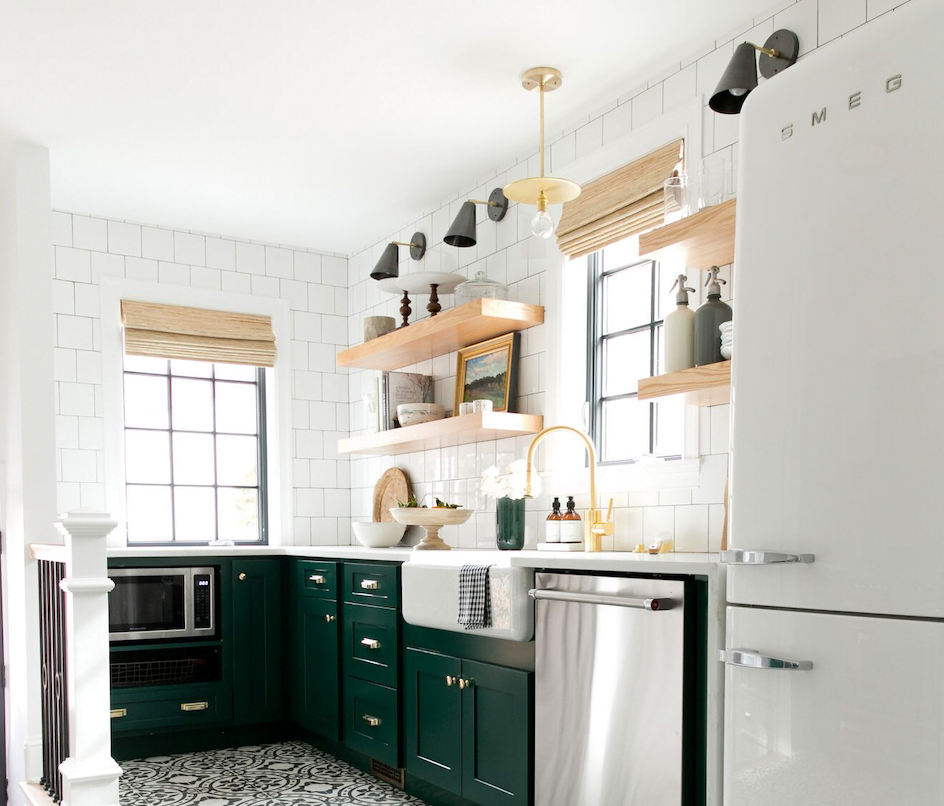 8. Hand Painted Artwork
Out with prints of fruit for the kitchen and with with vintage, hand painted artwork. This adds so much depth, charm and character and makes the kitchen feel like a room worthy to entertain in.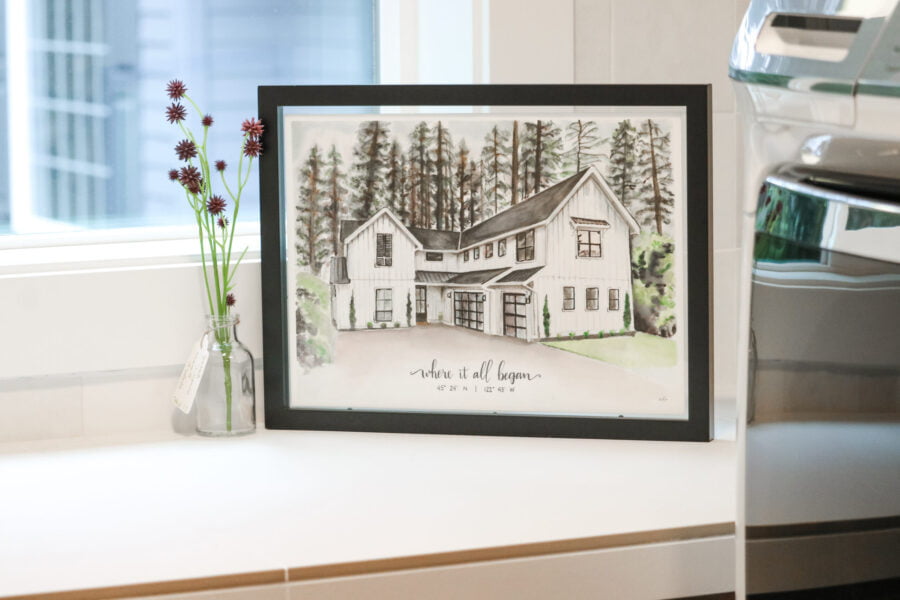 9. Textured Walls
This is something that can be affordable and add a serious punch of cozy. Taking an accent wall and adding brick or a rustic subway tile can transform the look of your kitchen instantly. It will give it depth, history and even make the room feel more insulated. 
10. Printed Tiles
The tile trends this year are definitely showing up with more of a cozy factor. We are seeing more printed tiles, reminiscent of a quilt. We are also seeing more handmade looking tiles that have an artisanal feel. 4×4 tiles are continuing to trend and they add a nostalgic feel to the a kitchen. 
Ready to Make Your Kitchen More Cozy?
We listed the ten cozy kitchen ideas we expect to see more of in 2022. They will warm up your kitchen, increase the coziness, and make your home more inviting. 
We haven't even added our countertop predictions! We would be remiss if we didn't mention our coziest countertop materials. As wood continues to trend, we of course recommend our butcher block tops. If only you use it on an island or part of your countertop space, this natural material will bring in nature, warmth and softness to your kitchens.
We also love our honed natural stones. The feel of honed stone is so velvety to the touch and again adds that element of nature that is so grounding and enveloping.
We look forward to the year ahead with you, our valued customers! Please come see our showroom, we have many products and the expertise to show you how to up the coziness in your kitchen.