Who would have thought 4X4 tiles could make a comeback?
Our European friends never seemed to shake them. Over the years, 4×4 tiles have consistently been used throughout the continent..showing up in English cottage kitchens as well as the most modern of Danish bathrooms. Here in American design, 4×4's heyday lasted for decades and then went out of vogue when other tile shapes gained popularity. These 4×4 wonders are back on the American runway though, showing up everywhere!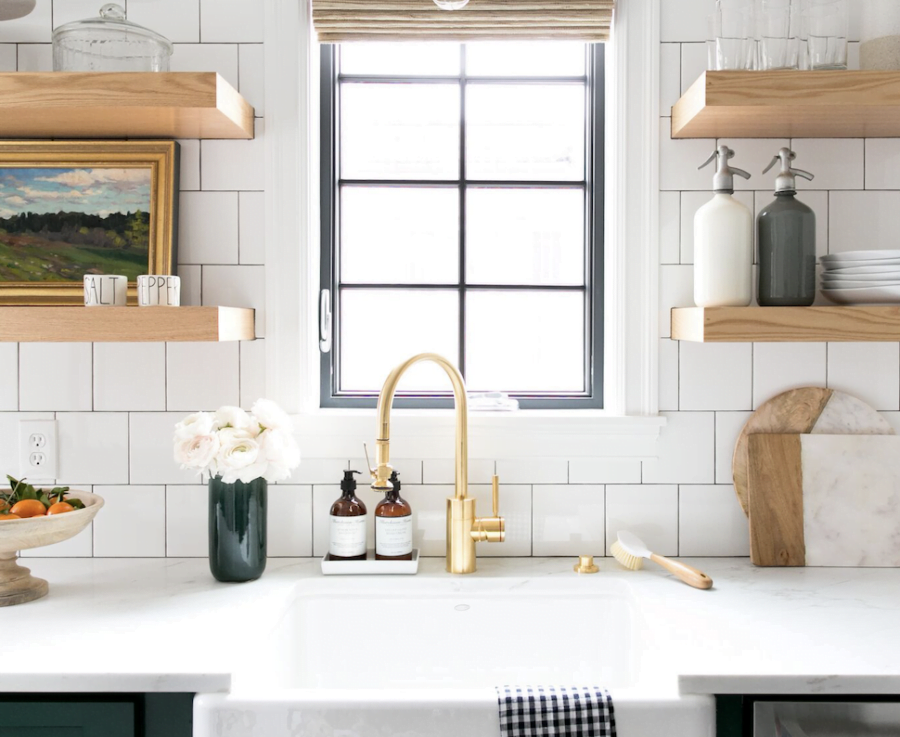 The new 4X4 isn't exactly like its predecessors…
It's gotten a few tweaks and facelifts that have modernized its look. Marilyn Wright, our showroom designer with over 20 years experience designing kitchens and bathrooms says, "They're the new hot tile. I'm seeing them in design magazines, on HGTV and even on cooking shows."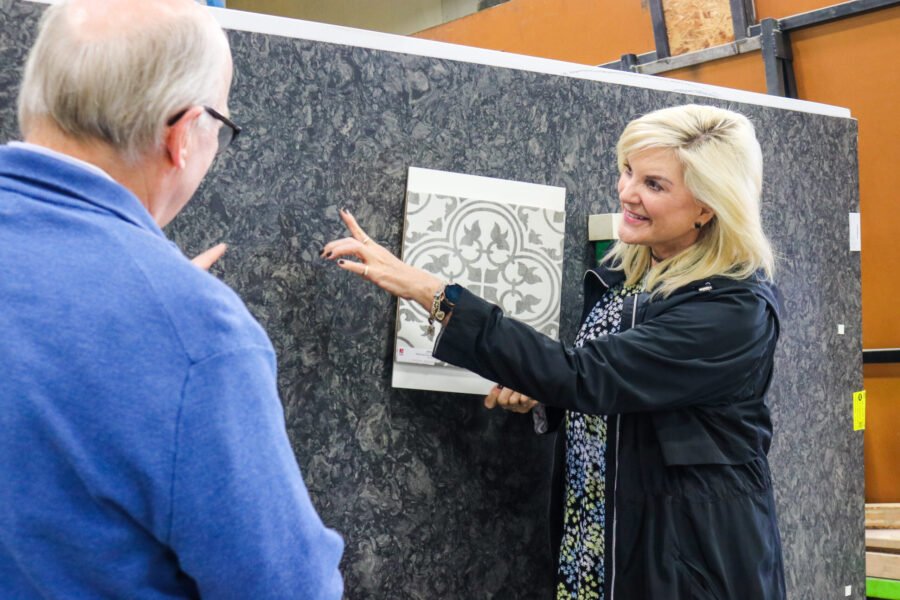 Color Gradients
Gone are the smooth solid colors with no depth or pizazz. Now we have tiles that carry a lot of color differentiation. The edges are sometimes darker or lighter, there are different glaze colors and the materials have also changed. A glass tile has more movement and light reflection.
You can also get tiles that come in a "family" of colors. If you want a green backsplash, some tile companies will offset the colors of each tile ever so slightly so you get a range of subtle color changes among the tiles instead of a more monochromatic look.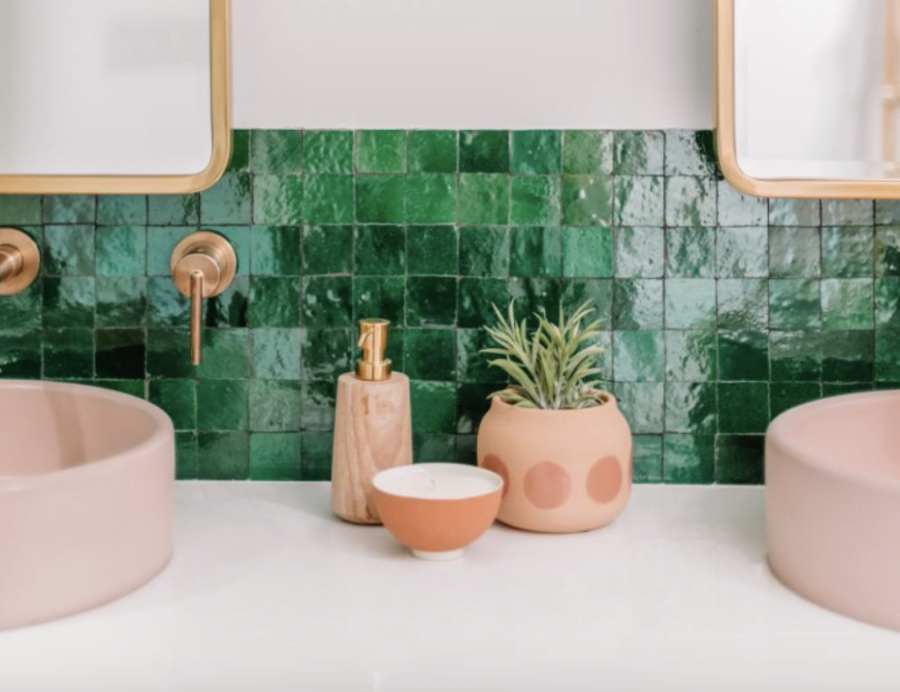 Different Tile Set Designs
The 4×4 tile look has also gotten an update by way of positioning. You can do a straight lay (which gives it a modern, clean look) or a running bond (or brick lay pattern). You can also create a fun diamond pattern by placing tiles on the diagonal. This placement can be very effective in making the room appear larger.
There are a number of  pattern options to choose from and we are here to help. Our in house tile program offers experienced tile installers who are true artists in the way set tile designs. Read more about why it's essential to choose a countertop company with an in house tile program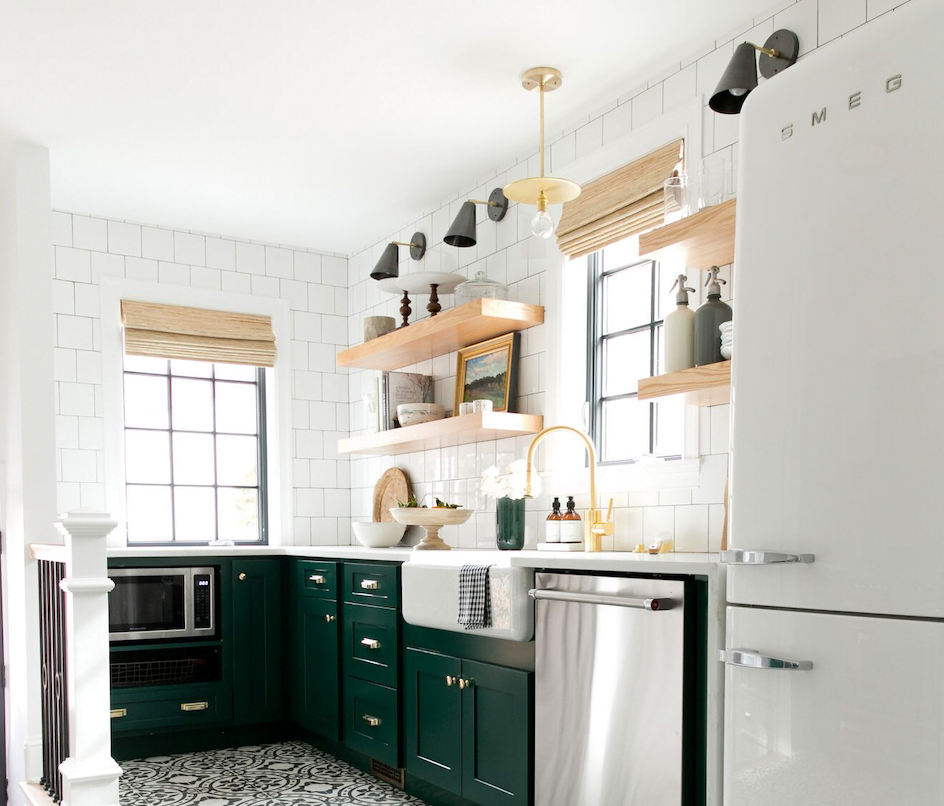 More Artisanal
The tiles that are trending look handmade and unique. Whether it be the glaze, the uneven surface or the color gradients, these tiles do not look like they were mass produced in a factory but rather by artisans. When they are placed up on the wall or shower, it becomes more akin to artwork and takes on a more organic feel.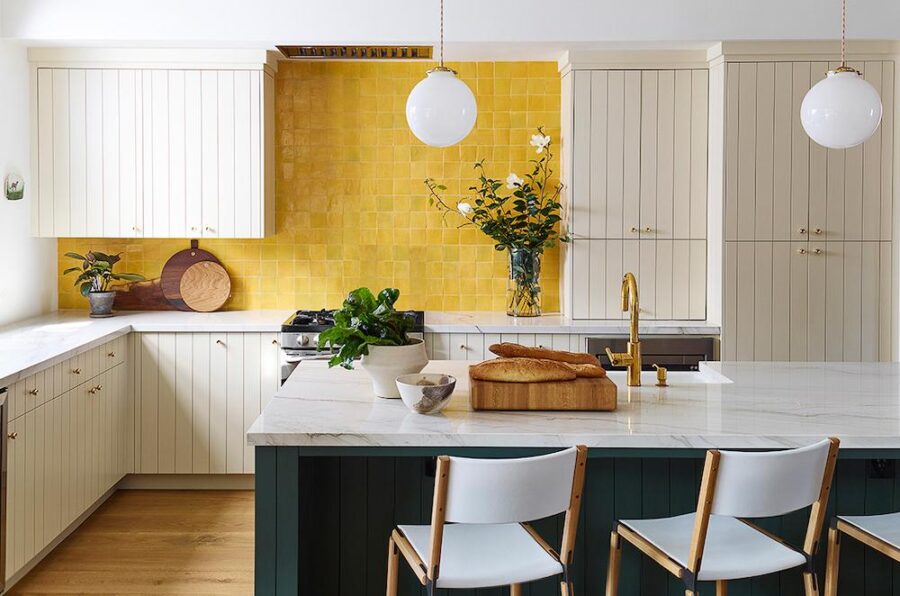 Colors Colors and More Colors
These tiles are not the mint green or bubblegum pink you may have seen in your grandmother's bathroom. The tile colors literally come in every shade and hue that can be found in a paint deck. They can be the showstopper with a bright yellow or red. They also come in more subtle clay tones that blend into the space and become more of a textured wall. Earth tones, jewel tones, primary colors….all can be captured in today's 4×4 tile.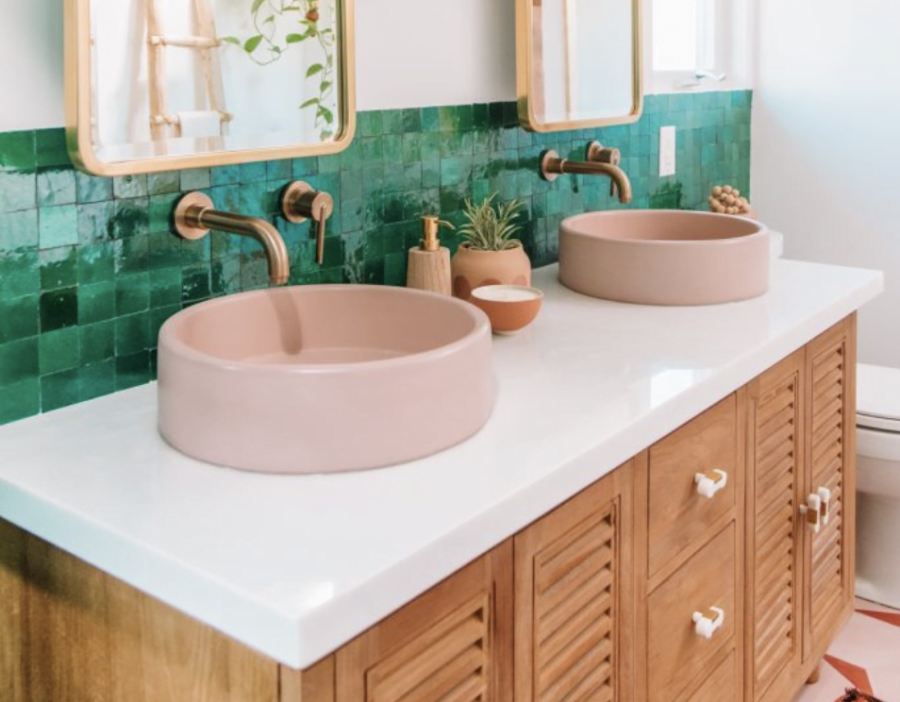 These tiles can fit into any style
Whether it's vintage modern, Scandinavian, industrial or traditional…literally any setting could showcase a 4×4 tile. It all depends on how the craftsmen set the tile and the grout color you choose. A clean modern look may demand a seamless, matching grout line while an industrial bathroom may look great with the contrast of white tile with dark gray grout lines. See a few examples of countertop options paired with these beautiful tiles in our blog post Quartz and Tile make the perfect pair! to find your perfect style.
These 4×4 tiles are certainly having their moment and we think their popularity will continue to rise on the design scene in 2022. Tile options are endless and can compliment any style. Come visit our showroom to see these tiles against your favorite countertops!