We always love when people come visit our countertop slab gallery.
We appreciate hearing the oohs and awes as customers view the beautiful materials we house. Besides feeling like we are running an actual art gallery, there are very practical reasons why we want our customers to see for themselves what countertop slab will be moving into their space.
Read on to discover the importance of seeing these gorgeous countertop slabs in person at our gallery.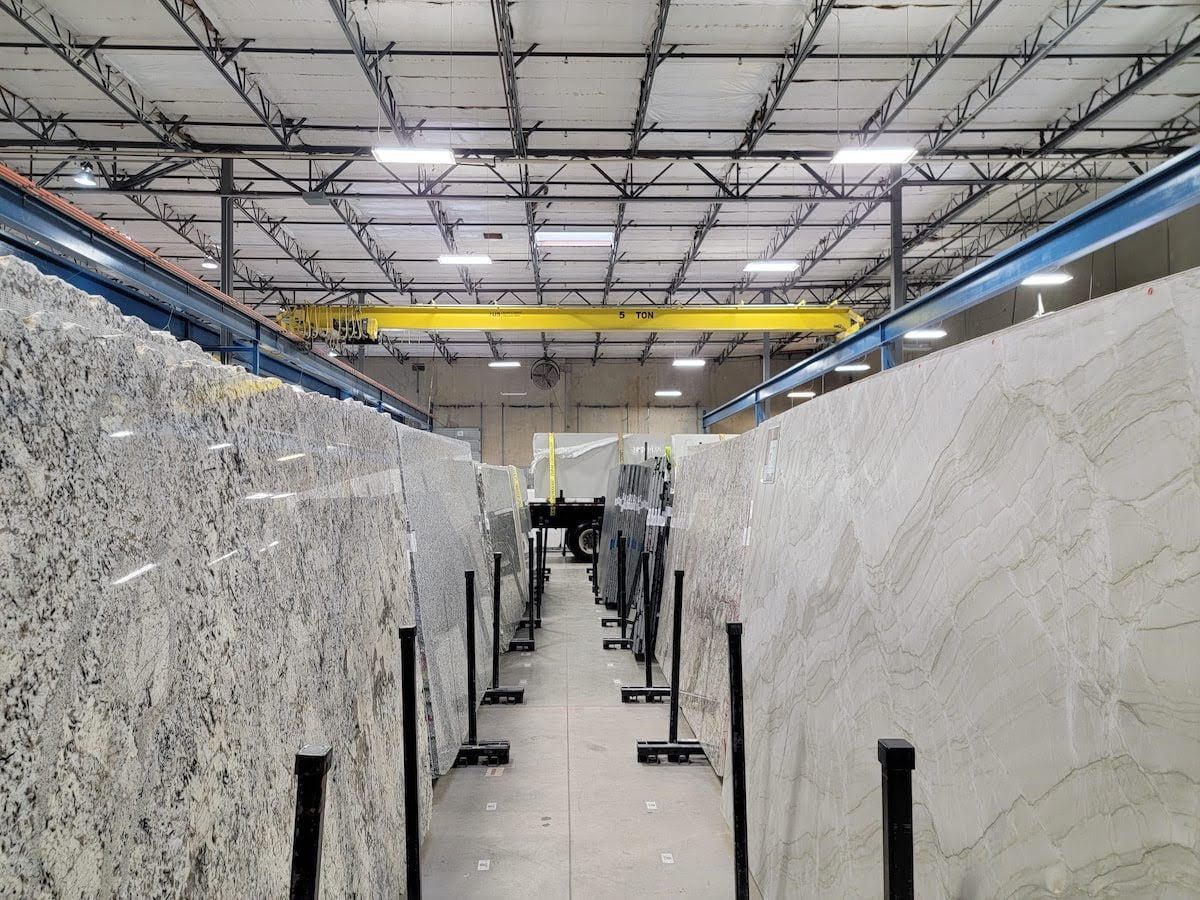 Small Countertop Slab Samples Don't Show The Whole Picture
When you visit a countertop showroom, usually the sample sizes are 3 inches by 3 inches. These small samples will more often than not exclude color depth changes and veining. Missing these components can spell trouble if you are matching hardware and paint colors with your slab. 
When you look at the whole countertop slab, it captures the movement as well. Some slabs have veining grouped in an area while others have small lines running evenly throughout. These differences can only be discovered upon viewing the whole picture. 
Also Read: Understanding Pitting and Fissures in Natural Stone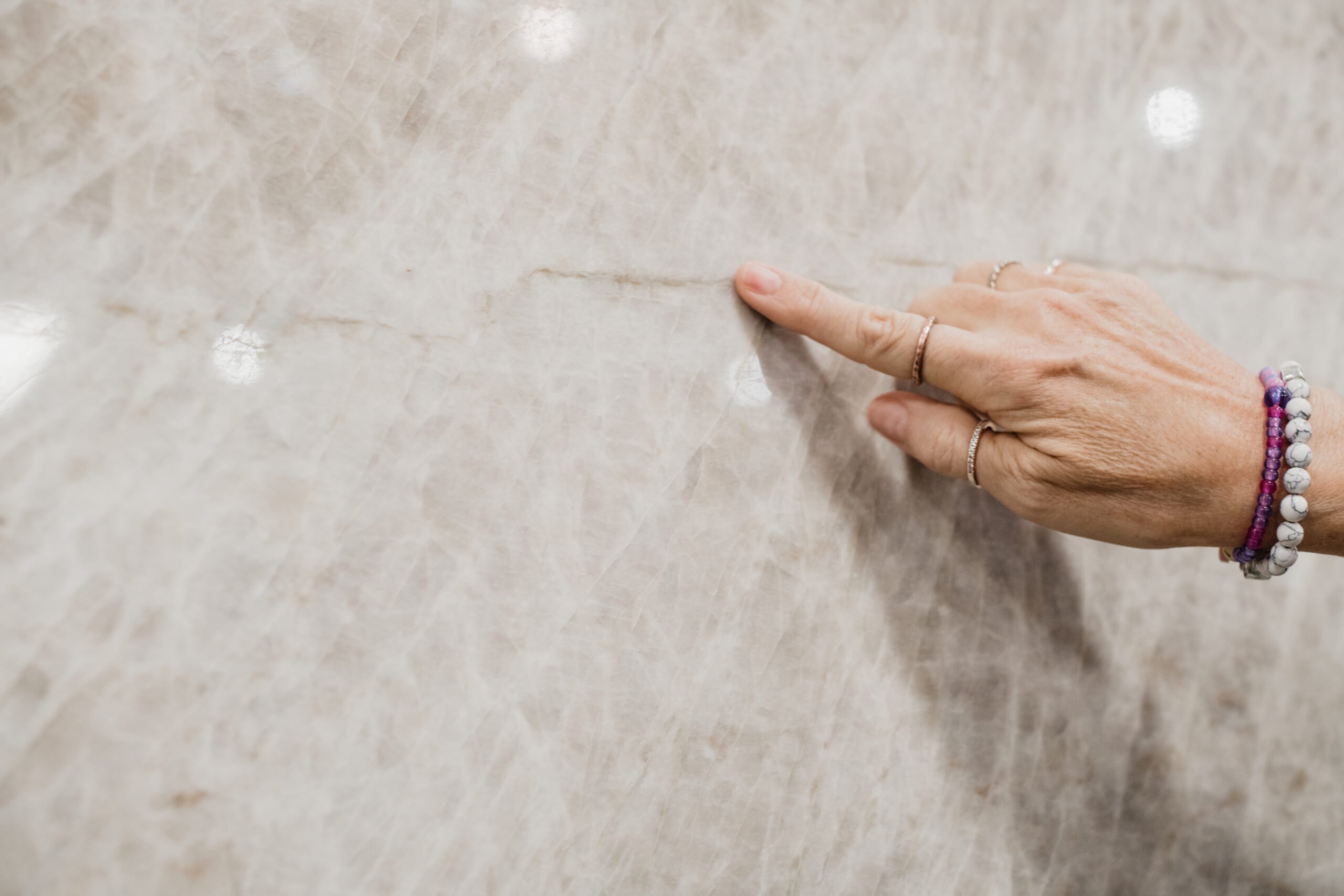 Exact Color Matching
You may be shocked by the color variation in just our white quartz lines. Many customers come  in asking for white quartz and quickly see the difference in tones. Some are cooler, that look more blue while others are warm leaning more towards cream. When you are able to see the whole slab, you can appreciate the subtle color differences that can end up making a big impact on your whole project. 
Quartz manufactures have become really good at making their man-made material look more realistic. In doing this, they have created a lot of depth which brings out different tones and reflections of light. It's important to look at these slabs while considering your whole design scheme to make sure they are still going to work with your colors and finishes.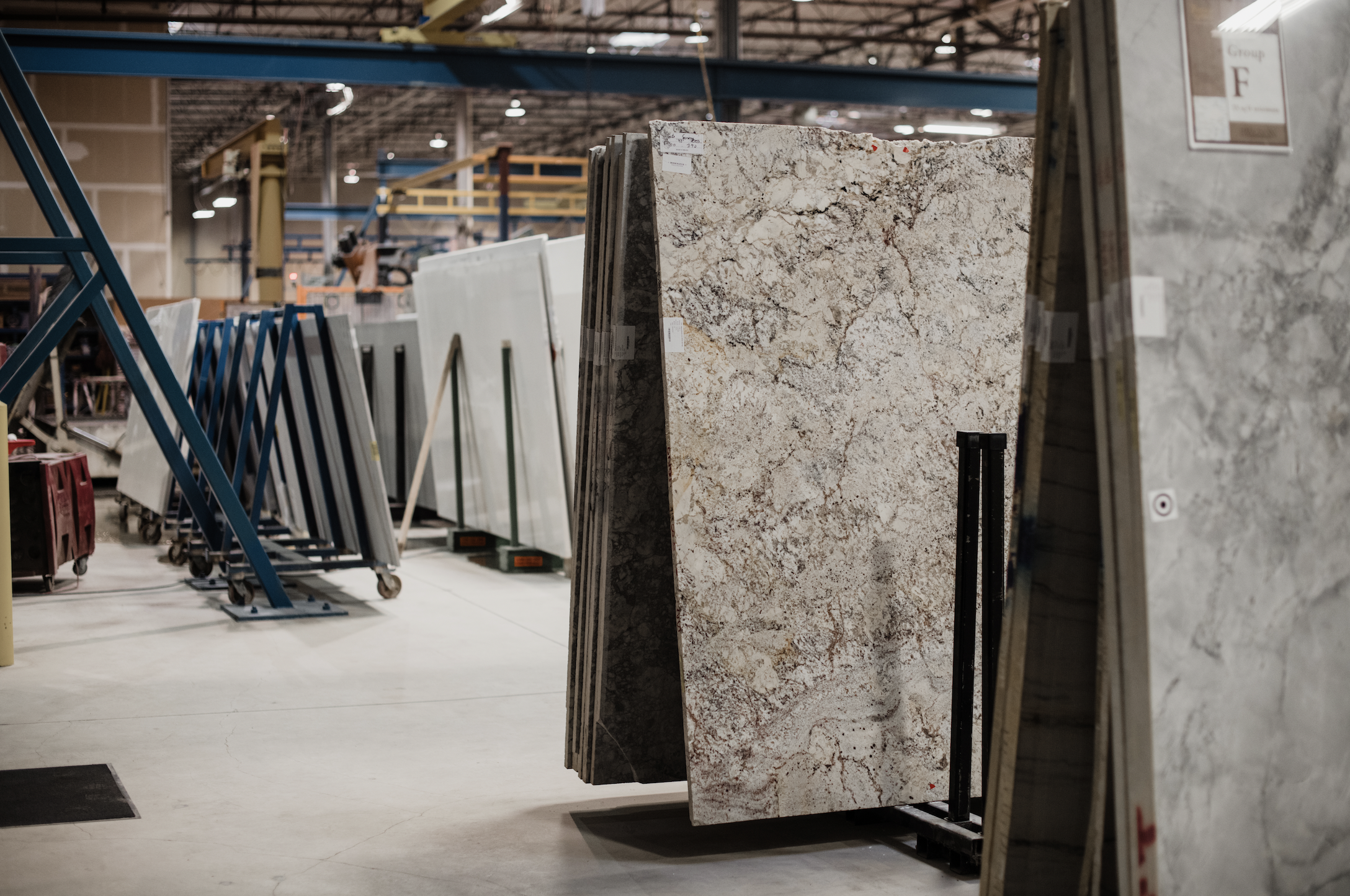 Natural Stone Countertop Slabs… A Must
Our natural stone countertop slabs are true works of art. Because they are formed by nature, every single slab is unique and one of a kind. The veining and color patterns can vary greatly from one to another. The natural stone samples you may have are not indicative of what the slab will look like in your kitchen and most likely will miss quartz deposits, veining or significant color changes.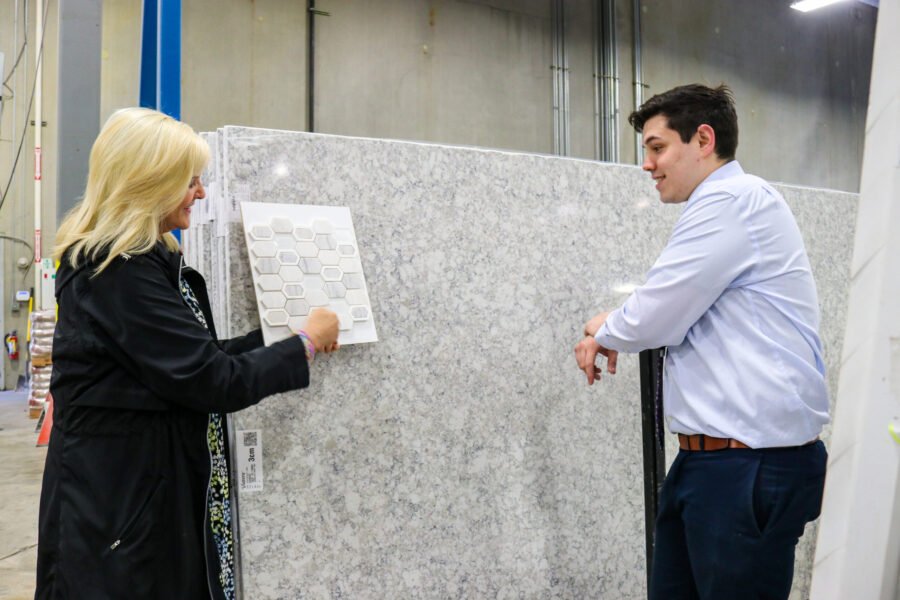 Find Inspiration for Your Next Countertop Project
Besides the practical reasons listed above, we invite you to peruse our slabs for inspiration! Let our quartz, soapstone, quartzite, porcelain and granite slabs get your creativity flowing. You will get a clearer  vision for your space.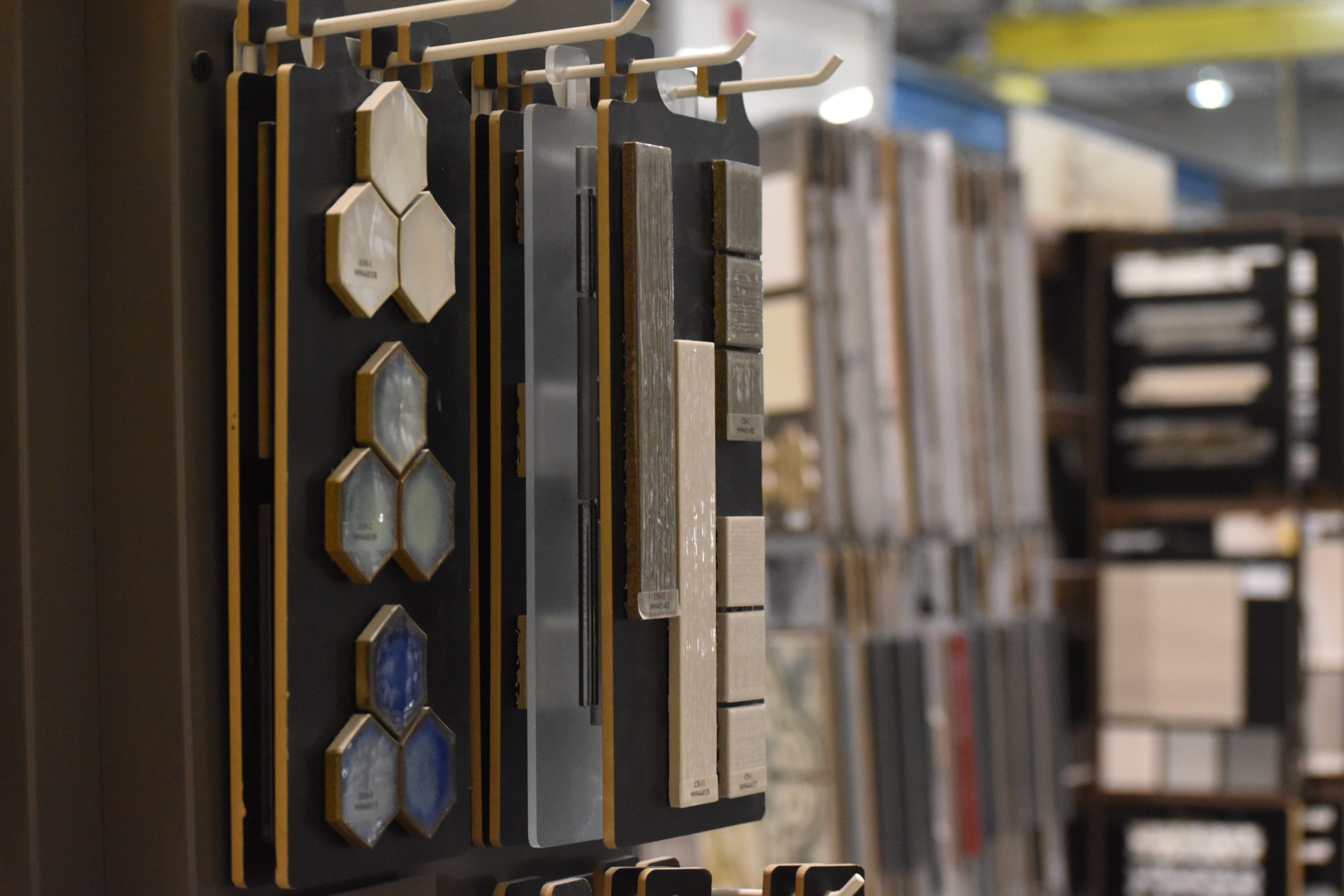 We also have an extensive tile showroom just footsteps from the slab gallery. This is a perfect way to ensure your tile color and texture will go with your future countertops. 
Please drop by our showroom anytime to tour our slab gallery – there are always designers ready to give you a tour and help you make your kitchen and bath dreams a reality. 
Our showroom hours are 9-5 Monday through Friday and Saturday 10-4.