Setting the stage for greatness. Wilsonville High School brings the backstage forward with a stunning new modern auditorium. See aesthetic excellence!
It's been two years since Wilsonville High School broke ground on their new auditorium and the results are breathtaking.
We had the privilege of touring the site just as the final punch list was being completed by Todd Construction.
The new era of performance brings:
A Magnificent 600-Seat Theatre
Wilsonville High School's long-awaited dream of larger venue space for community events has finally come true.
Say goodbye to the limitations of the past auditorium, with its meager capacity of less than 300 persons. We proudly present our new 600-seat theatre, where every performance becomes an unforgettable experience.
Prepare to be captivated by the breathtakingly beautiful entrance, a significant upgrade from the nondescript cafeteria access of the old theatre.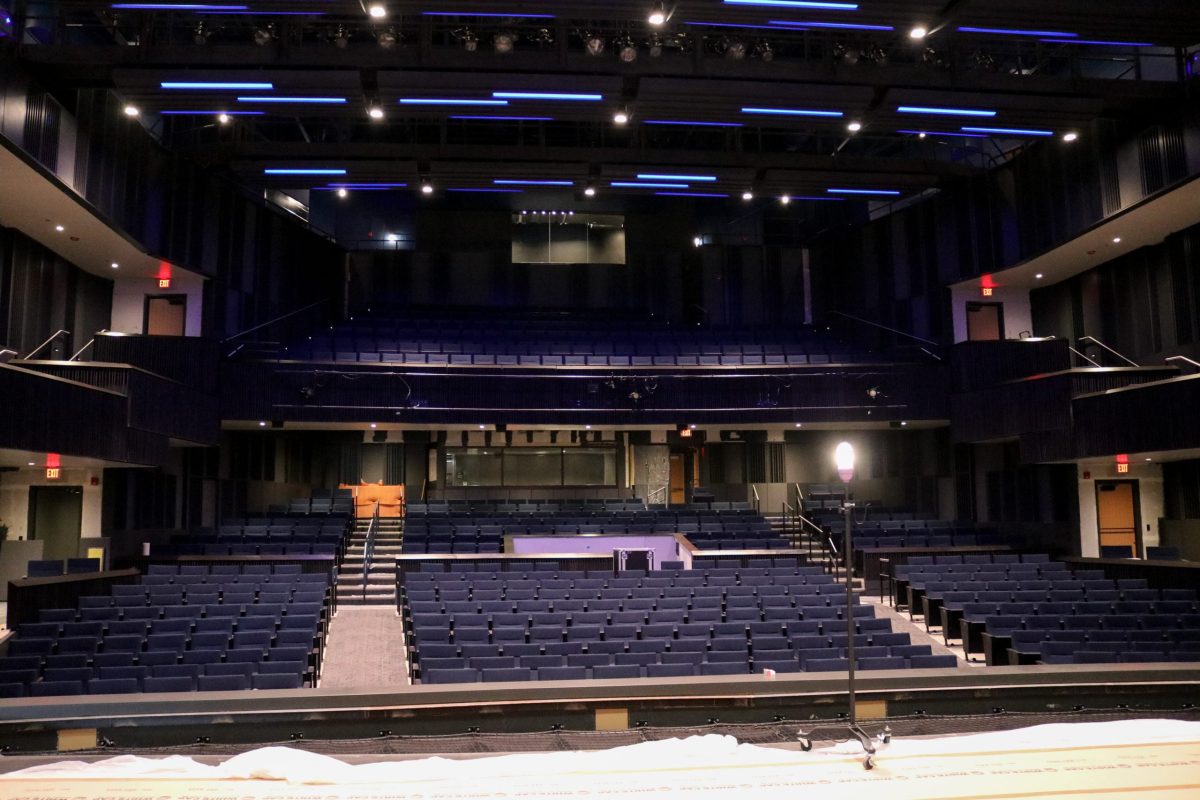 The Box Office Brings Beauty and Function
Step into the main lobby and instantly feel the expansive, airy ambiance – a trademark of Bora architecture.
Bora champions healthy environments to unlock human potential. Their mantra says:
"With adequate oxygen, abundant daylight, targeted acoustics, and an inspirational setting, a healthy environment can unlock human potential."
With this cohort of creative students, there's no doubt of the potential that will foster within these walls.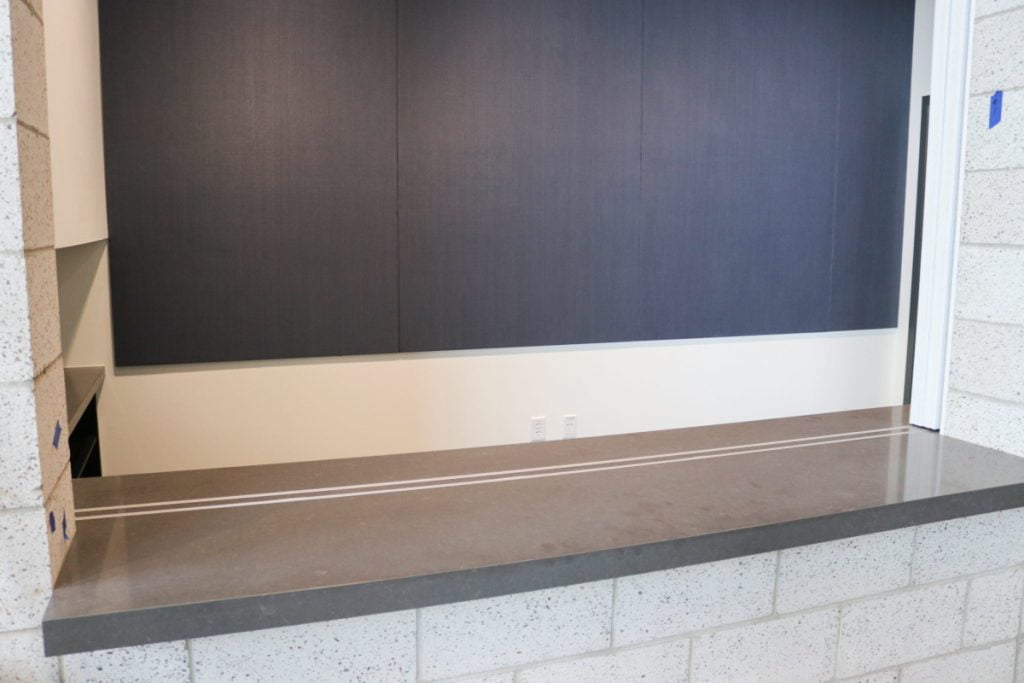 A Modern Dressing Room
The seating and entrance were just some of the things that needed improvements. Previously, limited space forced performers and crew into makeshift dressing rooms.
Not anymore. The newly transformed dressing rooms are sleek, spacious, and inviting – letting makeup and costuming take the spotlight.
Precision Countertops skilled craftsmanship installed the countertops in the new dressing area. Here, Caesarstone's Ice Snow reigns.
This beautiful material provides a crisp white canvas subtly accentuated with neutral mineral chips.
The white countertops and the lighting surrounding the mirrors create a bright, crisp feel to the spacious room.
Combine the white countertops with the encircling mirror lights and the room glows. Experience a clean, bright ambiance, enhancing the already spacious feel.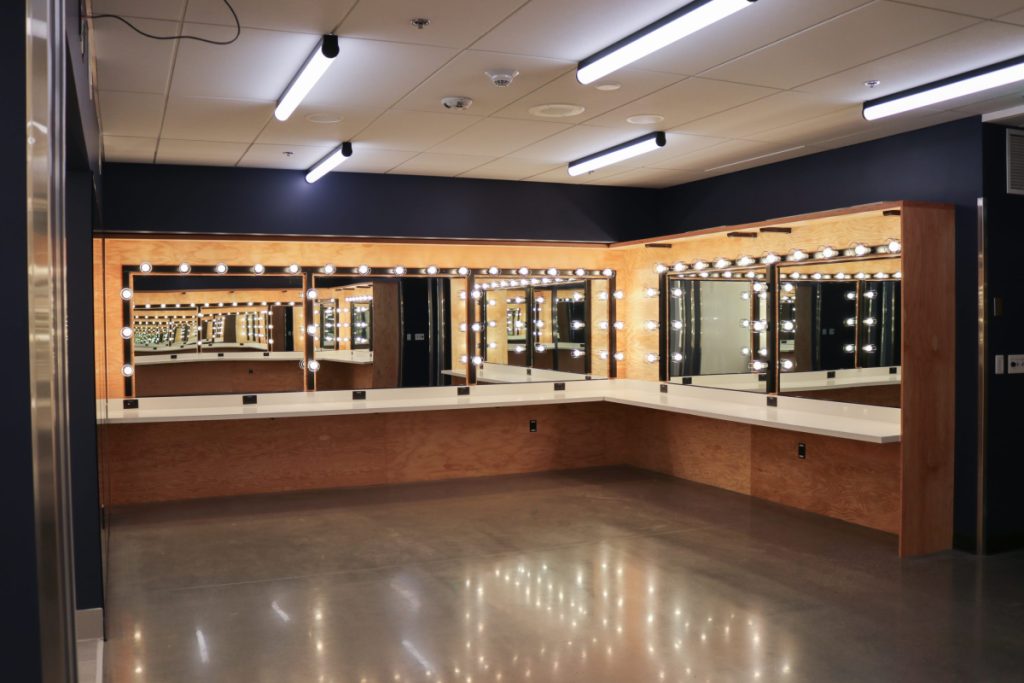 The 29,000 square feet performance theater also allows for accompanying support spaces for drama instruction, stagecraft, and storage.
Wilsonville High School recently broke in the new performing arts center for their spring choir concert in May. They hired a special acoustics consultant to be sure the auditorium carried the performers' art to the audience. The acoustics did not disappoint!
Anna, a theater and choir student, says, "The space is amazing and so big, and it has such great acoustics!"
She also added, "We are so grateful and lucky to have this space to house all the performing arts."
We couldn't agree more. What an absolute gem in our community. This spectacular space will serve so many throughout the years to come.
We are proud to have played a small part in making this masterpiece!