Precision Countertops is proud to offer endless options in our showroom to answer to all of the different styles and tastes of our customers. From traditional to contemporary and from industrial to farmhouse, there isn't a vision you have that we can't help you create. We are great at bringing in ideas and options and helping you to pair down until you find exactly what you are looking for. We offer guidance and options but generally withhold strong opinions..except for one thing. Opting for the undermount sink instead of the drop in or top mount sink. We feel pretty strongly about this choice and here are the three reasons why.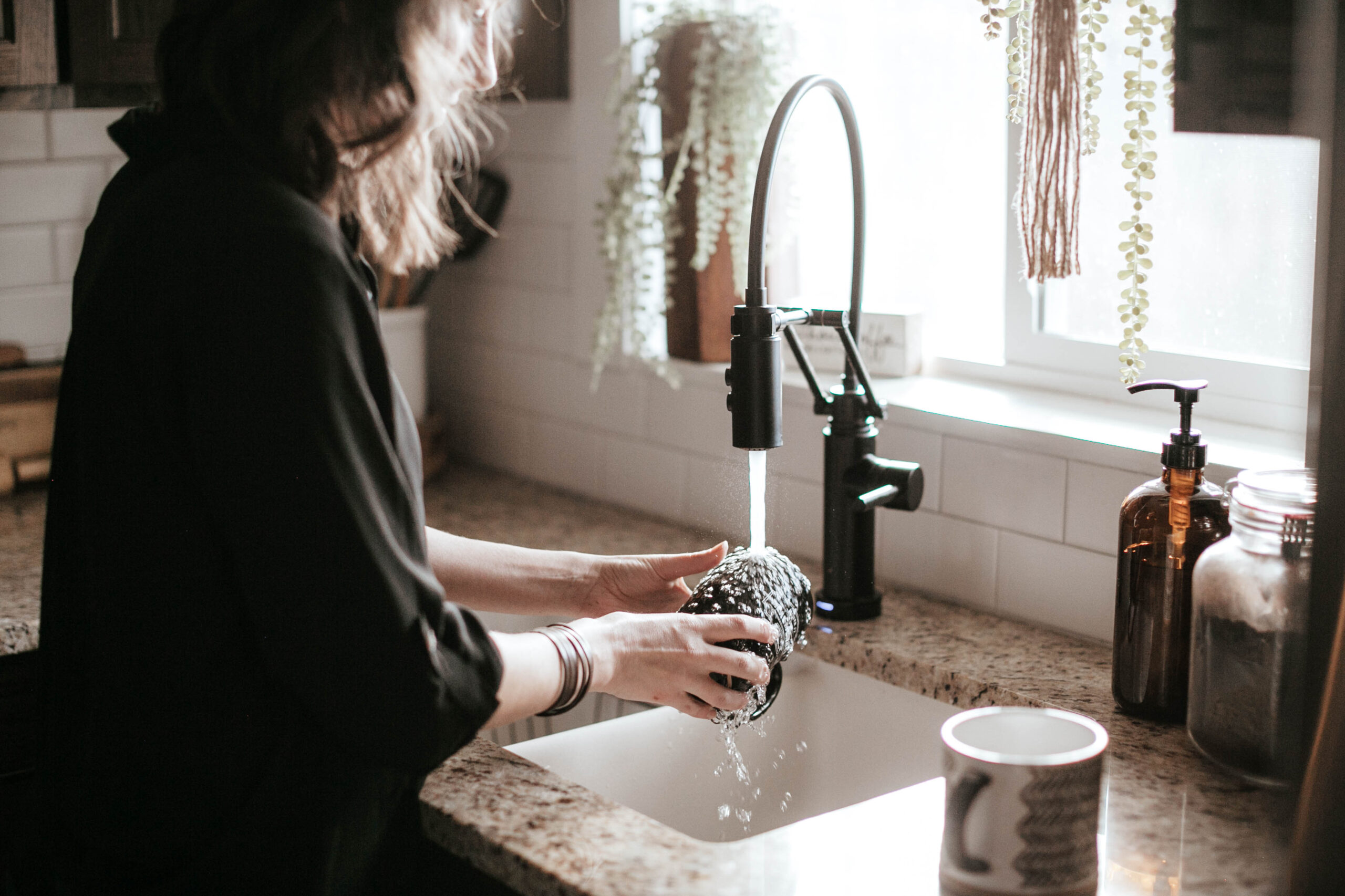 Cleanliness
Anything that lands on your counter has to be kept out from under the seal around the sink. So you have to sweep it off the front of the countertop, into your hand and then into the sink. When the sink is mounted from underneath, there are no rims to navigate around so all you have to do it sweep it directly into the sink. 
It also makes the weekly deep cleans much easier. When you want to wash down your tops with warm soapy water, it's a breeze to sweep the suds right directly into the sink.Not only is it easier to tidy up your countertop, it also stays clean over the long haul. You won't have the build up of debris, grime and food particles that gets inevitably stuck between the sink lip and the countertop. Also keep in mind, the caulk around the lip that seals it into place ages over time, causing a nasty visual.  
Versatility
Solid surface, quartz and natural stone all work with undermount sinks. When you install one, you gain a half square foot of additional countertop space.  Undermounting your sink offers you a lot of freedom to position your faucets exactly where you want them.  This even allows you to mount them on the wall behind the sink. Conversely, many top mount sinks come with pre-drilled holes which limit the faucet placement and also greatly limits your faucet choices.
Style
The look of the undermount sink is much more up to date and on trend. Recently I noticed a million dollar new home online and saw all the bathrooms were done with top mount sinks and granite tile. I instantly wondered if they had run out of money in the end and if so, what else did they skimp on? No question, the undermount sink is more marketable for resale and essential if you want your new kitchen or bathroom to be current.
Something to consider…you can't change your mind to an undermount sink once your top mount sink is installed. It's impossible to retroactively change out the sink unless you want to order all new countertops.
Undermount sinks are going to be more expensive since they require a skilled team to install them. If you are already allocating a sizable part of your budget towards the countertops…don't skimp here. To me, it's the equivalent of someone having the luxury of ordering their dream car and insisting on roll up windows and velour seats. What may seem like a small decision has huge impact on style, function and definitely resale value. If you are like most homeowners at the end of a remodel, you are experiencing decision fatigue. There are so many choices to make and a lot of pressure to execute your dream space. If we can help with this one choice to alleviate your decision fatigue, then here it is….say a resounding yes to the under mount sink!