These beautiful veined quartz countertops mimic the movement and color of natural stone without the hassle. You may need to do a double-take.
We hear it a lot when customers walk through our slab gallery or view our showroom samples. It's an audible gasp, an instant connection – they have found their perfect countertop material! It doesn't happen all the time, but when it does we know at least one decision has been made.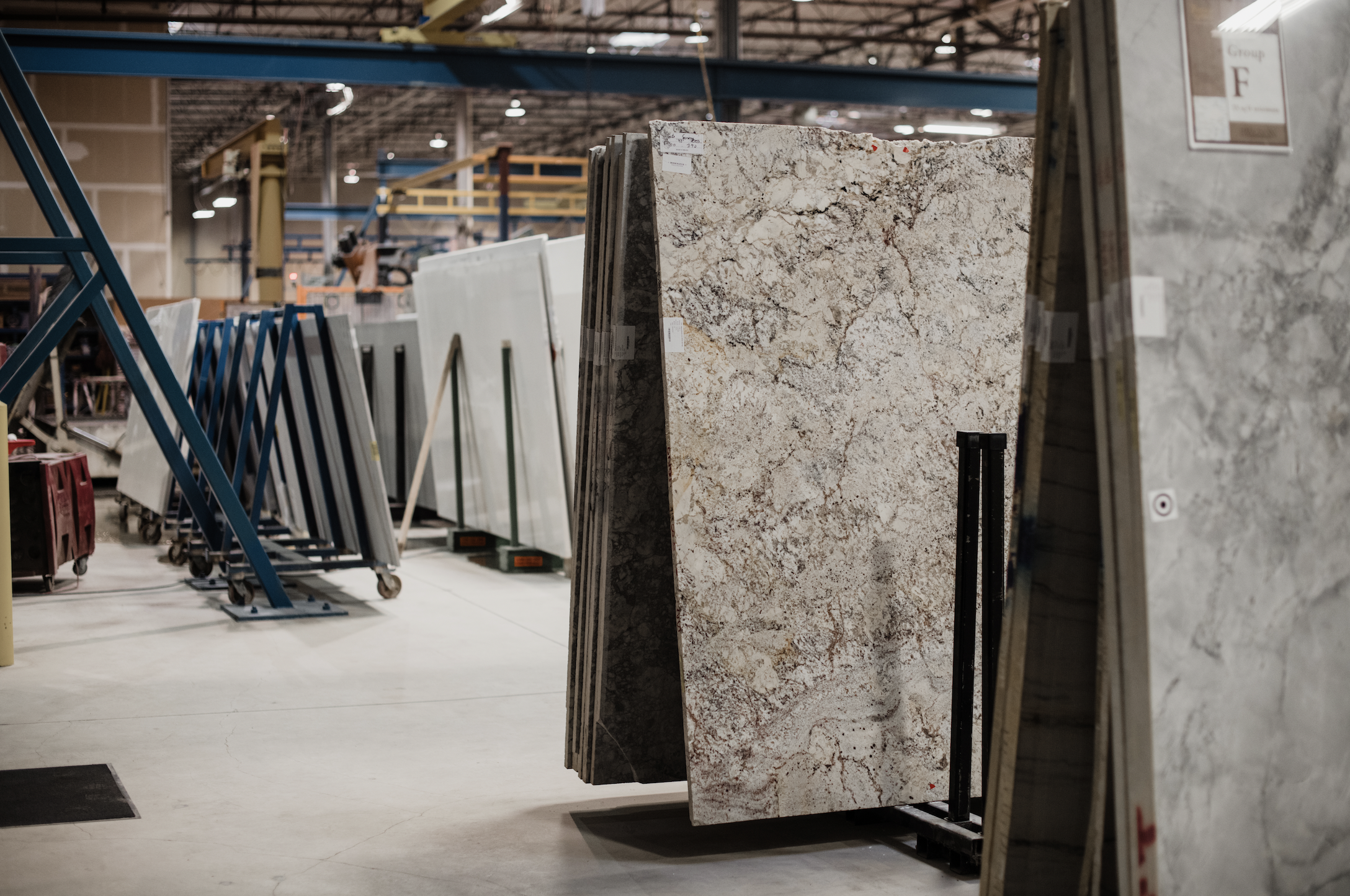 We are getting a lot of oohs and awes over a new Architectural Surfaces (formerly Pental) color, Vezzano. It hits all the design notes we've been talking about. It showcases the best of the natural world with its subtle crystals, muted gray, green, and blue tones. Plus, gorgeous white veining that runs throughout.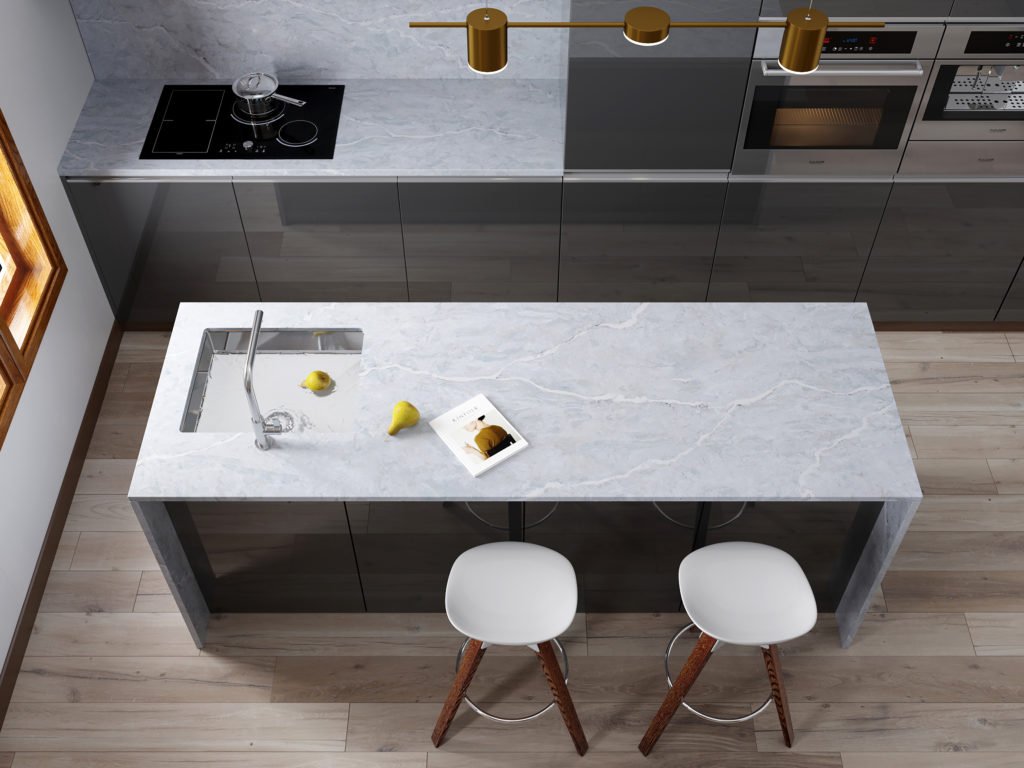 Architectural Surfaces describes it as, "Having a lightly green hued background. It evokes the look of granite and quartzite." Natural stones like quartzite are gaining in popularity, and this quartz mimics its movement and color so well.
Anthony from Architectural Surfaces in Portland says, "The crystals in the product are subtle, so you get small glimmers that catch the eye that feels opulent."
See Our Architectural Surfaces in Person
Pop into our Wilsonville showroom to view this beautiful quartz for yourself. We recommend viewing the color and finish in person before making a decision.
We'll also help you choose the perfect tile to compliment the colors and movement this material offers.