Nothing can be more frustrating than managing your own bathroom or kitchen renovation.
You are balancing important decisions with scheduling the different trades that are coming and going in your home. When it comes to choosing a countertop company, Precision Countertop's tile program will not only save you the headaches of finding a tile setter (it's difficult these days!), we can help you select the tile that best goes with your slab and manage the project for you. 
We hope after you read this article you will see that the best company to trust your countertops to are the ones that have an in-house tile program. There are a host of reasons, but here are three that truly set Precision Countertops apart in our industry.
Project Management
When you make the important decision to trust Precision Countertops with your countertops and tile, we immediately assign you a project coordinator that will oversee your entire job. He or she will be your point of contact and will coordinate the timing, the labor and the install so the process is seamless and easy for you. Our tile crews work closely with our inside team and we oversee their scheduling and guarantee their work.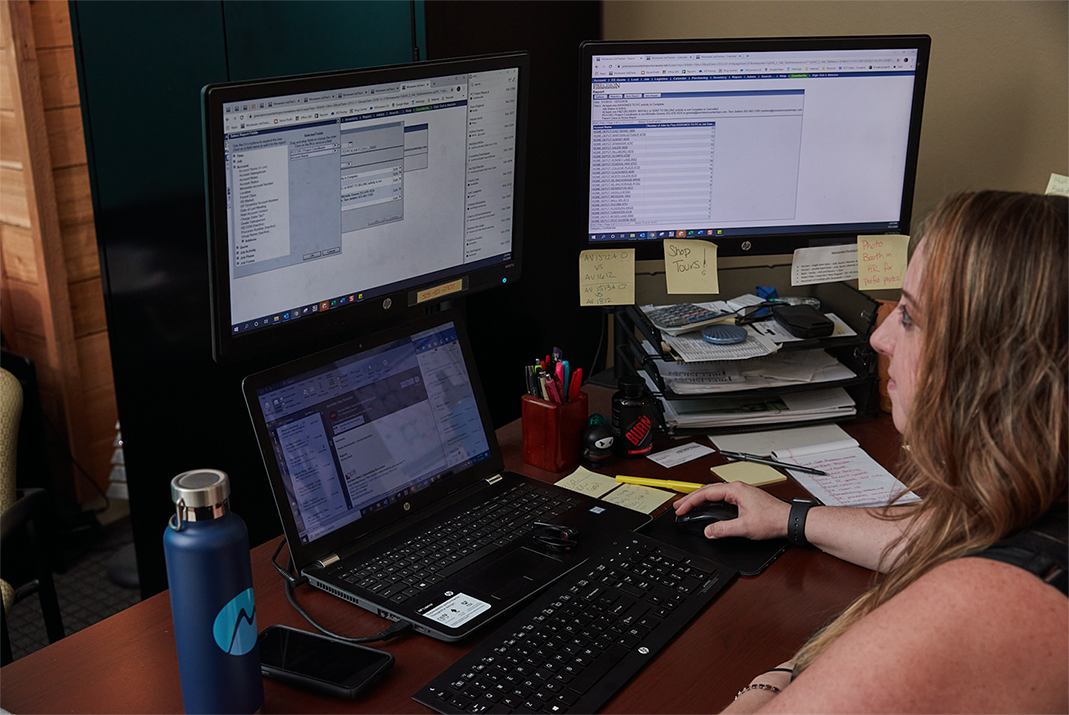 This cohesive and coordinated effort not only makes your install more efficient, it also give you the peace of mind knowing that you have one person and phone number to call to get updates and to get questions answered in a timely and personable fashion. 
Experience and Quality…Guaranteed
Currently, it is very difficult to hire an experienced tile setter who is wiling to do just a backsplash. Tile setting is an art (and a critical component of your finished countertop) and not something that should be trusted to a handyman. Most tile companies who do have experienced labor have a minimum job size requirement and aren't willing to do something as small as a countertop backsplash.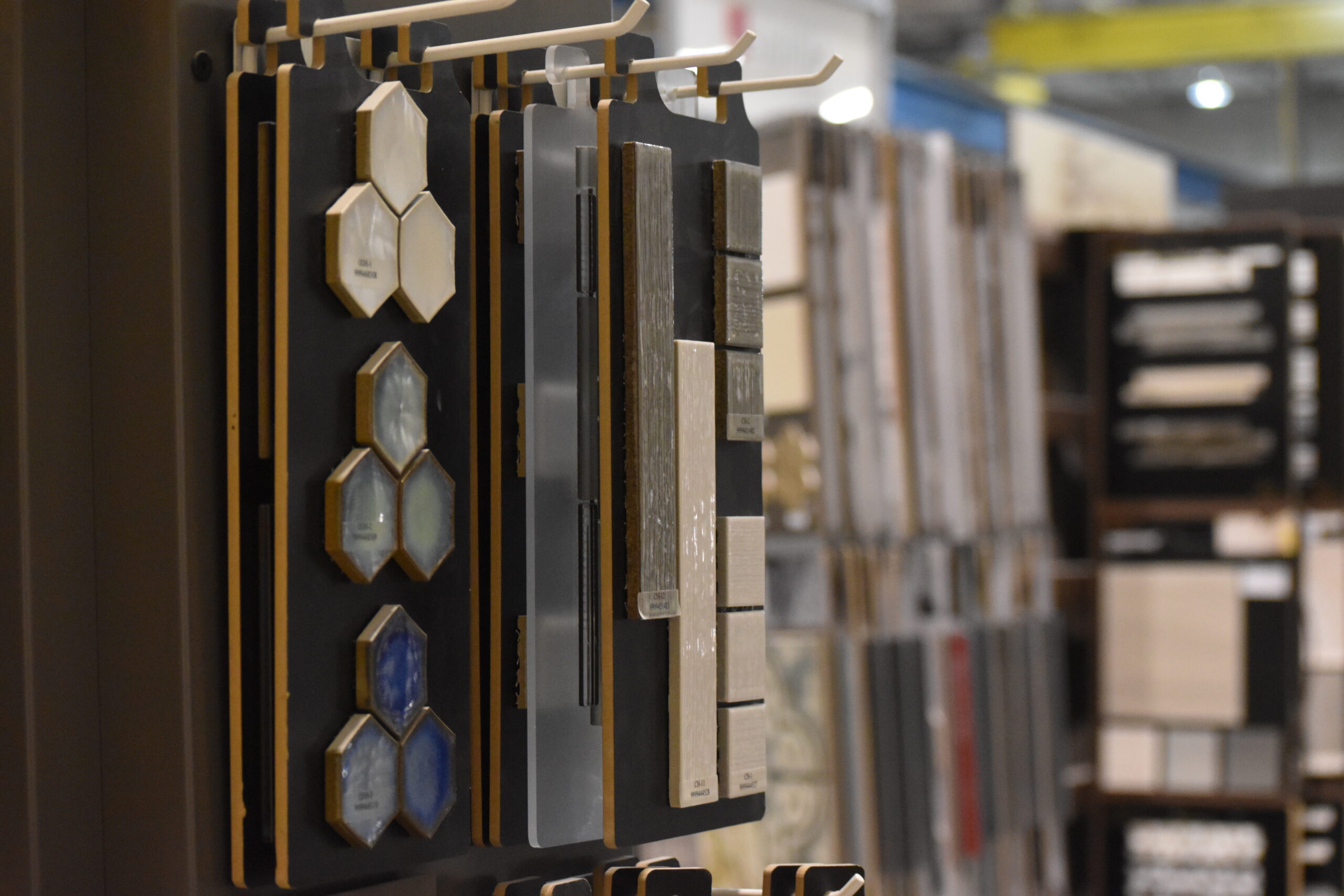 One of our satisfied customers recently wrote,
"Your talented tile crew are true artists. I recently asked them to do a more complicated tile format and it came out flawless. Thank you!"
Not only do we have amazing tile crews, we also back up their work by the Precision Countertops guarantee.  Your project coordinator will ensure that you are 100% satisfied with both your countertops and your tile backsplash. 
Design Center
Our design team has curated a gorgeous collection of tile. There are many different materials and styles to choose from that will go beautifully with your countertops. We offer the unique opportunity to have both the countertop slabs and tile in one location. This way, you can see your countertops with different tile choices, all while getting the support and input form our experienced designers. They are always on hand to assist you in picking out the best options to match your tops and cabinetry to our tile.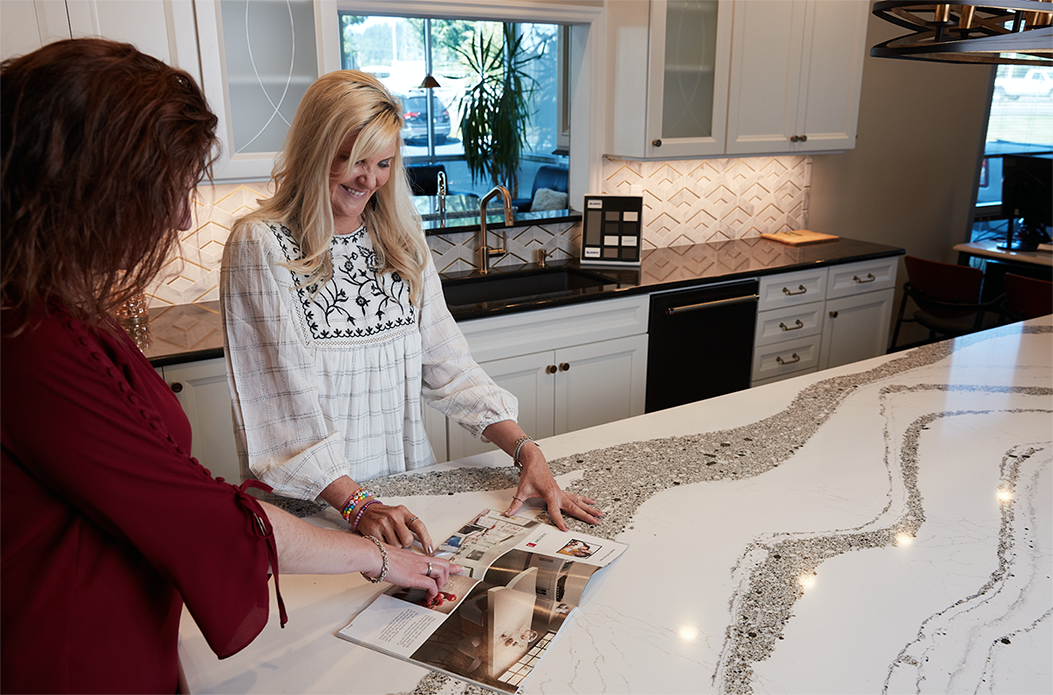 Tile can be tricky. Just when you thought your hardest decision was made by choosing a countertop material, the question of a tile backsplash comes up. There are many more decisions to be made with tile. For instance, you must pick out a grout that will compliment your backsplash and tie in with your countertops. Also, decisions must be made on the height of the backsplash and whether you want it to be the star in the kitchen or not. If you are picking a busy granite, most likely you'll need to choose a more subdued tile to take a back seat to the movement and color of your countertop material. On the other hand, tile is a great way to really stamp your personality into a space. It's cheaper and easier to change out, so you can take more risks. All these decisions are made much easier when you have one of our talented designers by your side, supporting you through the process.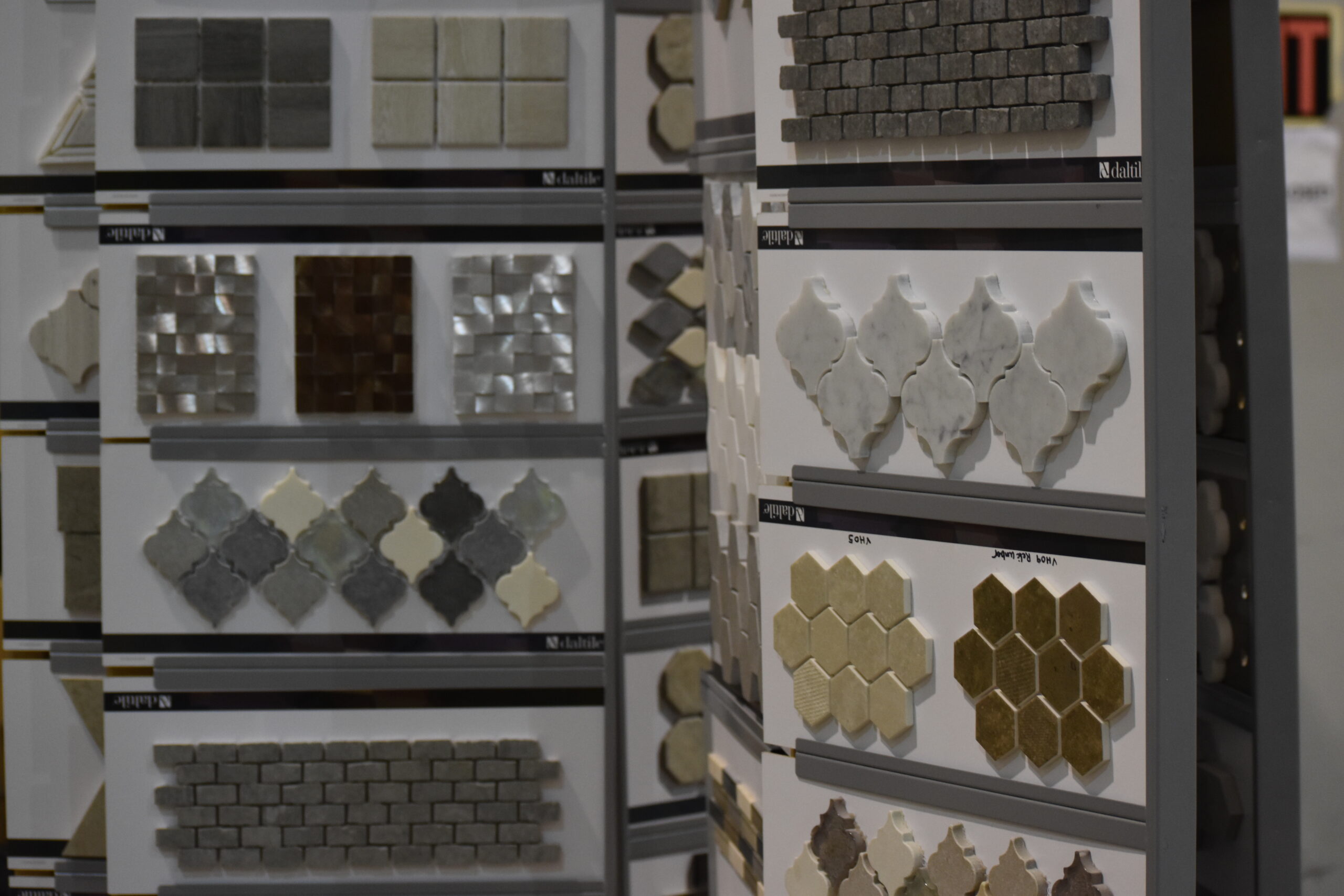 Our design center manager, Kevin says, "Our customers are delighted when they find out they don't need to hire or manage a tile crew, and love that our tile selection is here to view with their slabs. There's no need to run all around to find matching tile. It really saves them a lot of time and energy." 
Please sign up for a virtual consultation or drop into our showroom to see for yourself…beautiful materials, coordinated install effort and the guarantee to make sure you are 100% satisfied. Your dream kitchen or bath is just one phone call away!