After your brand new countertops are installed, are you finding yourself searching for some new decor to highlight them without breaking the bank?
We headed over to Target to check out some current finds in the Hearth and Hand department which was created by Joanna Gaines of the Magnolia Home line. Here are just a few of the items we loved which will be sure to add some life to your space and show off those new tops! The best news…they all come in under a $25 price point.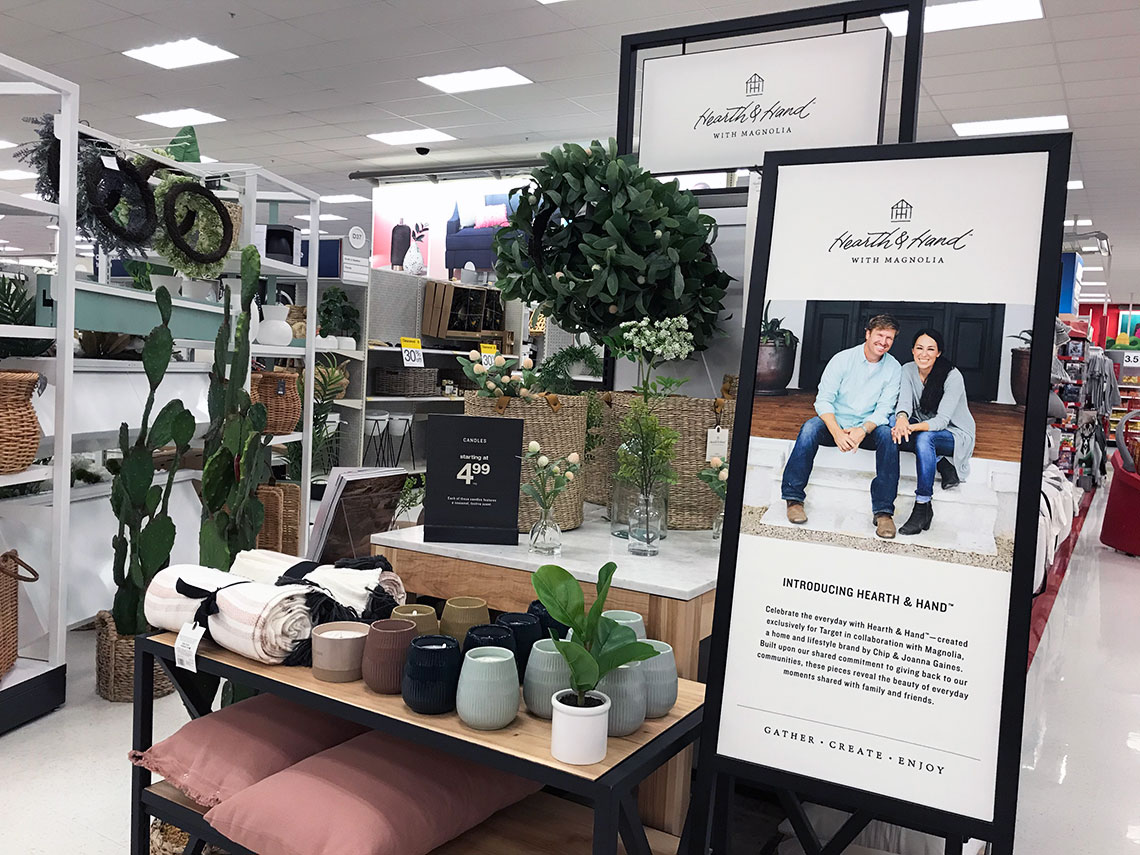 When beauty and budget come together, it's a wonderful thing!
We also picked decorative pieces which you can actually use. These trays are great for serving up some cocktails and nibbles but could look beautiful sitting out on your table to hold napkins and condiments. Natural wood and metal elements are trending right now and we love these two trays that represent both. The wood tray is made of mango wood and is food safe. 
This stoneware pitcher also has an earthen feel and looks and feels like much more than the $19.99 price tag. This can be used as decoration, as a vase or to serve up some ice cold lemonade. Those hot days are just around the corner!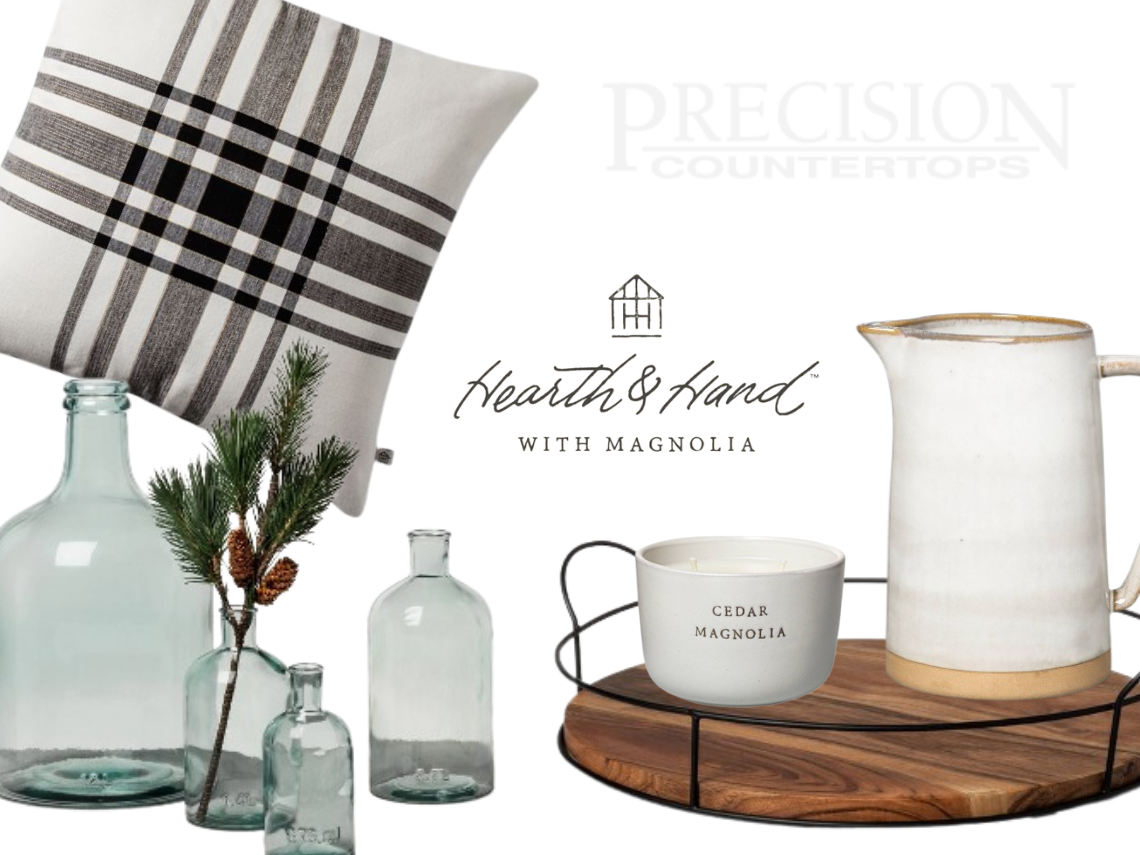 Nothing is more welcoming and calming than a burning candle. You not only get the visual impact of a warm glow, you also get the fragrance. This is one our favorites…with a beautiful clay vessel and the lovely scent of "Cedar Magnolia". It's clean and light on the nose with just a hint of floral.
These glass containers have so many uses! When grouped together, they can really make a statement. For instance, try three different sizes on your island with flowers in each of them. Imagine them running down the middle of a long table, with water or wine in them for your guests to decant themselves. Plop a few candles in the mouths and you have a lovely glowing centerpiece. Target has different sizes to choose from (2.7, 1.4 liters and 675 ml) and they range in price from $14.99 to $24.99. 
Happy shopping Precision Countertops customers! We are always so grateful and honored to be a part of your projects. We hope these little shopping tidbits will help those new tops really shine!