They'll ground you and lift you at the same time!
Pantone's Color Of The Year has been declared and the new colors are coming down the runway and making their way into our homes. Pantone has named a bright yellow called Illuminating (Pantone 13-0647) and a classic gray named Ultimate Gray (Pantone 17-5104) as their colors to ring in 2021. It's very rare for Pantone to call out two different hues, but we all can agree the world needed something different to reflect the past year, and to also carry a sense of promise and optimism into 2021.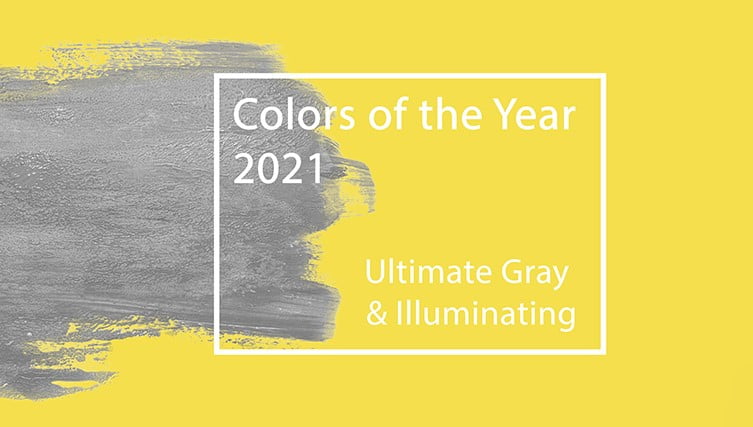 Pantone wrote in its Color Of The Year press release, "The union of an enduring Ultimate Gray with the vibrant yellow Illuminating expresses a message of positivity supported by fortitude. Practical and rock solid but at the same time warming and optimistic, this is a color combination that gives us resilience and hope.  We need to feel encouraged and uplifted; this is essential to the human spirit."
You may be wondering how one company has the authority to pick a color for the year for the entire globe. Not only do they have the authority to name the color, they also have enough clout that designers across every industry listen to their proclamation and their clothes, cars, home decor and accessories all reflect their color pick. The story of Pantone all started in New York in the 50's at a commercial printing and advertising company. 
Lawrence Hebert was hired in 1956 as a part time employee of M & J Levine to help categorize and systemize the company's stock of pigments. He quickly created a common color language that was imperative as designers in a different locations wanted specific colors to be printed on their final products. This printing and color category of the advertising agency grew and in 1962 he bought this department of the company for only $50,000. He named it Pantone and it quickly became the standard in color for the printing, apparel and manufacturing industries. Since 2000, Pantone has hosted a secretive meeting with the world's color experts and trend setters to come up with the color that will best "express the attitude and emotions of the times."
As far as home design goes, we have already seen trends taking us back to colors found in nature. Countertop materials that reflect this gray are found in soapstone, concrete looking quartz products as well as more solid quartzite and granites. These materials not only reflect the grounding presence of gray, they also offer a natural texture as well.
Tile companies are also taking notice of the new color trends. They are showcasing their yellow tiles to reflect Pantone's Illuminating hue. Our tile supplier, DalTile has a curated selection of yellow tile and has a great post about it here. While you may not be in the market for updating your tile backsplash, a yellow pop of color can uplift any space. A new vase or bouquet of yellow flowers can even do the trick!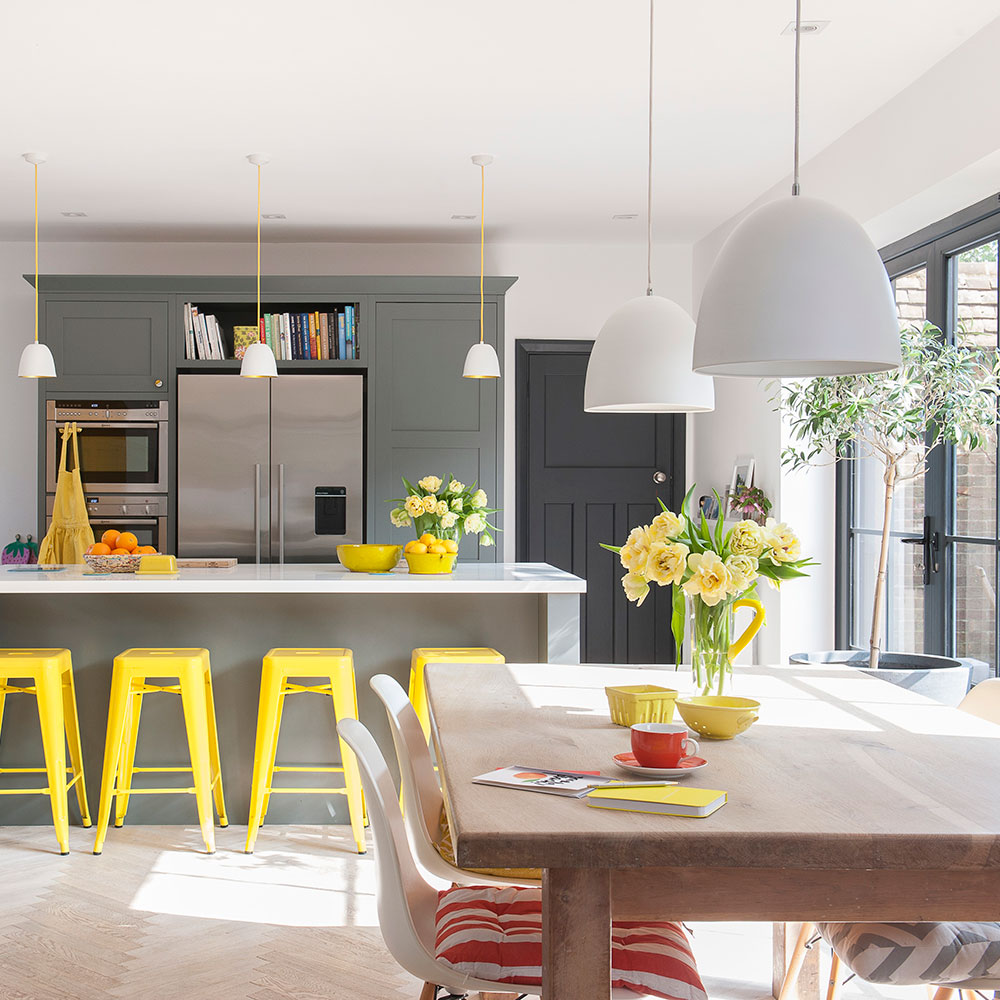 As we enter 2021, these colors call us, according to Pantone's website, to "embolden the spirit". They are "pressing us forward toward new ways of thinking and concepts."
Come on in to our showroom where we can help you make positive change in your home that will inspire and sustain you for years to come! Now is certainly the time to infuse new life and energy into your spaces.