What is Soapstone?
It's hard to believe soapstone is actually comprised of talc, which is the softest material there is. That softness and its prolific sources across the globe have made soapstone a popular material for thousands of years. Vikings used it to carve out cooking pots, in ancient Egypt they used it for their amulets and more recently it was used to cover the outer layers of Christ the Redeemer that sits above Rio de Janeiro in Brazil. Although talc is soft, soapstone's density makes it very durable and non-porous, which are both wins for countertops. The amount of talc in soapstone also determines whether it's deemed architectural grade (used for countertops, fireplace surrounds, flooring or sinks) or artistic grade (used for sculpting). Although soapstone has been used through the ages, never has it been as popular as it is today for applications in the home.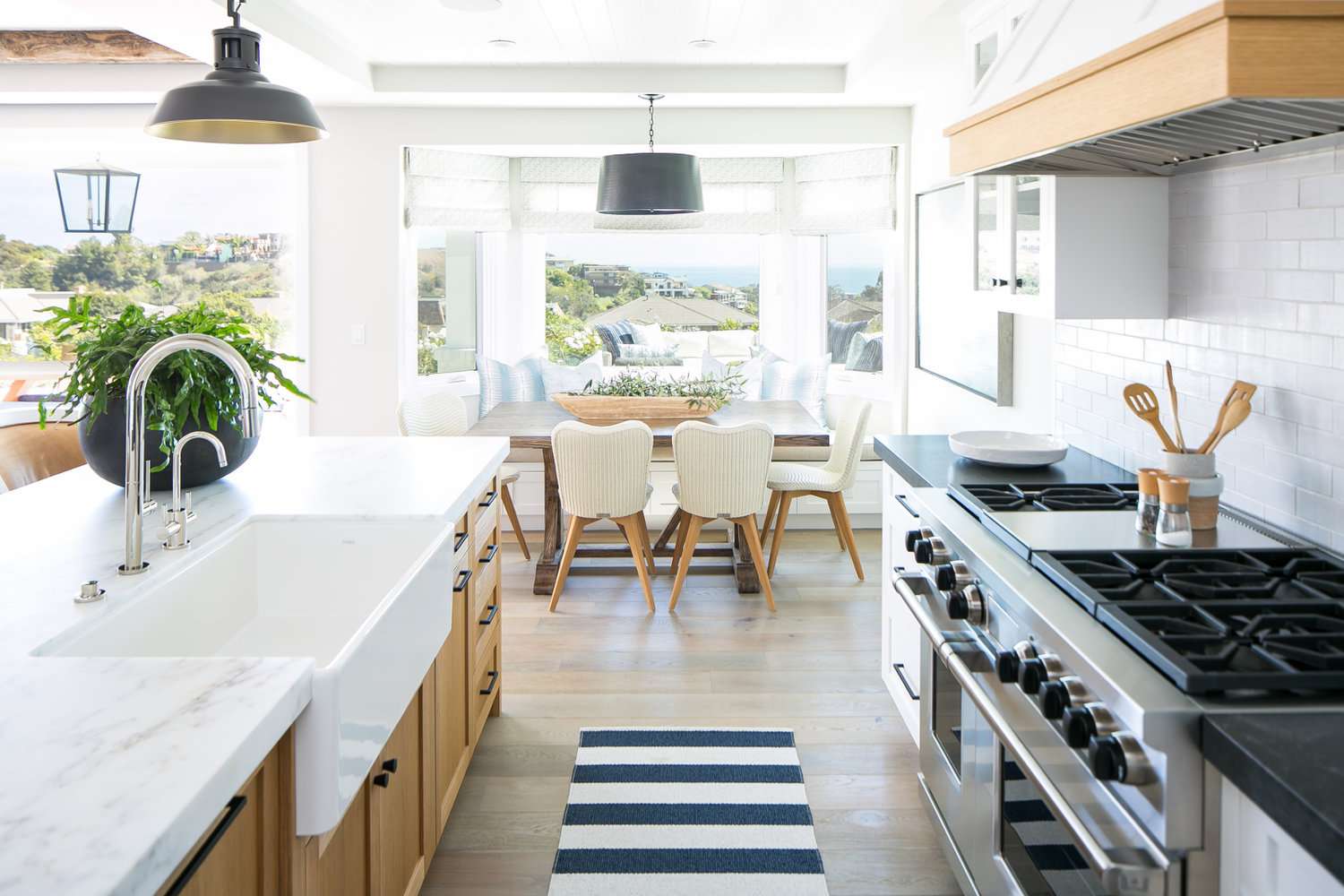 Soapstone Colors
One of the reasons soapstone is a superstar in the design world is the range of style profiles it can fit into. Soapstone can be found in a rustic farmhouse and can also pull off a sophisticated look in a modern kitchen. Part of this can be contributed to its palette of varying shades of gray, usually with blue or green undertones. Slabs look different from each other by the amount of flecks and veining present. Some slabs have large, pronounced veins and others have busier, denser veining. The veining colors vary from white, amber, beige or even green. Some also have swirls of quartz or white. 
The color of soapstone change over time.  As they age, they patina and darken, especially in higher use areas. Mineral oil can be applied to keep the counters darker and more uniform if you don't prefer how the natural wear presents on your slabs. Adding oil also highlights the larger veining and helps make the lighter veining movements stand out more. Soapstone fans love how the character of the stone evolves over time and recognizes that they become increasingly beautiful as they wear over the years. 
Not only are soapstone counters beautiful, they perform very well over the life of your kitchen. 
Soapstone is Heat Resistant
The density of soapstone makes it a great heat conductor. History tells us our ancestors knew this thousands of years ago. Artifacts from Native Americans have been found up and down the Eastern Seaboard such as bowls, pans and service pieces. They also carved out boiling stones that had a hole in the middle. They'd tuck them into hot coals and then pick them up with a stick and place them into pots of stew to heat them up. Soapstone also has a long history of being used as foot warmers when heated bedrooms were scarce. In today's modern home, soapstone's ability to retain and absorb heat has two benefits. Since it holds heat for so long, it is a popular sink or tub choice to keep your water warm for an extended period of time. It also makes for great flooring as it feels much warmer to the touch on your bare feet. The second benefit is its ability to withstand high temperatures.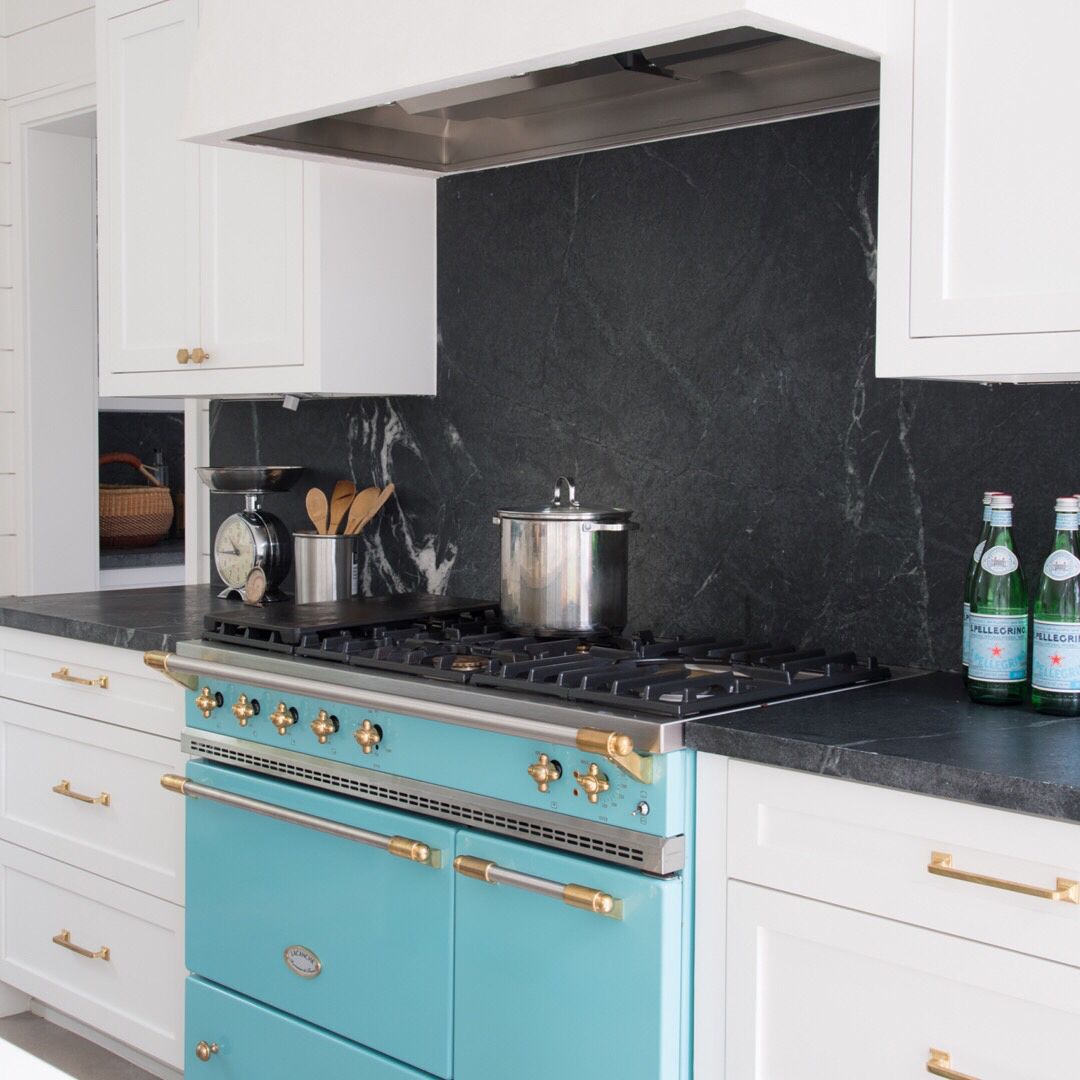 Maintenance and Oiling.
Although soapstone doesn't require regular chemical sealants to defend against etching or staining, many soapstone owners love the darker more uniform look that applying mineral oil provides. As previously stated, soapstone will take on a naturally darker patina in spots where there is more traffic, for example, around the sink or stove. Many homeowners love the natural aging and shading, in fact it's a big selling point. But if you are in the other camp that wants your countertop to be somewhat uniform in color, regularly oiling your countertop is a must. Since the oil doesn't seep into the stone, you will have to apply more liberally in the beginning and then afterwards only every few months.
The natural properties in soapstone lends to it scratching easily. This is what many soapstone aficionados love about this material. But if you don't prefer this natural aging and wear, fear not…as it is the easiest countertop to fix. Small circular motions with a fine grit piece of sandpaper over the scratch and the marks will quickly disappear. Apply mineral oil after you've sanded and your countertops are back to looking new! 
Quartz Alternative
When quartz copies a color of natural stone, you know it's trending. Silestone jumped on the opportunity to create a soapstone look alike and we think they did a fabulous job. When you are in our showroom, be sure to check out Silestone's Charcoal Soapstone in suede finish. It looks and feels much like its natural cousin. 
Tactile is on trend!
As we discussed in our previous blog, interiors are demanding a tranquil, grounded space as we experience more uncertainty outside of our homes. One way to achieve this is through different textures and natural feeling elements. Soapstone answers this trend as it is a true pleasure to run your hands over. Its swoon-worthy softness and warmth are unmatched in any other material. 
One thing is for certain about soapstone, you must feel it to believe it and sense its natural beauty come to life under your fingertips. Come visit our showroom to see why it's so versatile and why it's one of our top sellers!