Mountain Modern is Trending….Here Are Three Countertops To Capture The Look For Your Kitchen!
The number one notion informing all trends in home design these days is nature. This infusion of natural elements can be seen in every single aspect of home design and interiors. One popular style that is centered on nature and has been quickly gaining popularity has been mountain modern.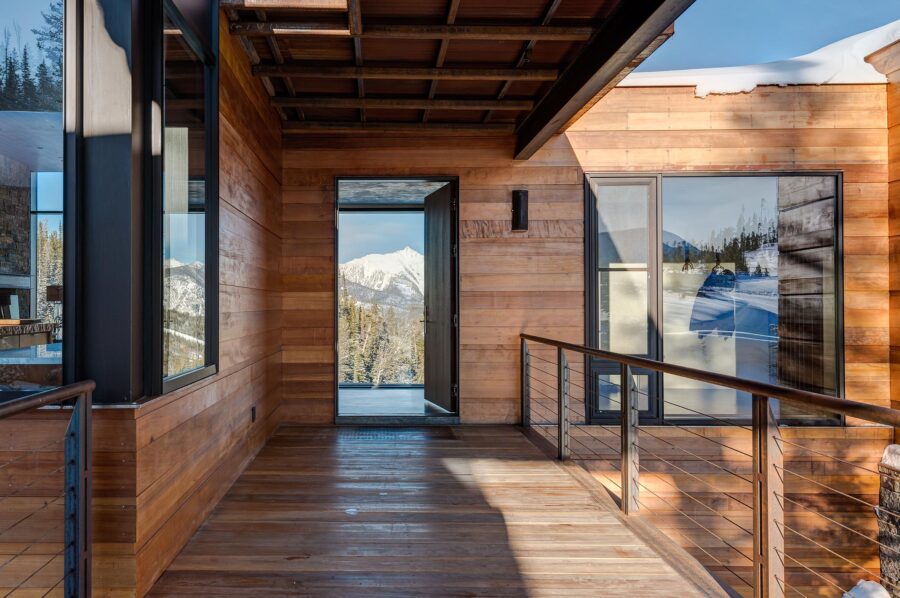 What Exactly Is Mountain Modern? 
This design trend is a harmonious balance between rustic and modern. It is a stark departure from the rustic interpretations we've seen in the past. Not too long ago when one thought of mountain architecture images of cabin homes decorated with pine bedroom sets, lots of deep reds and greens may have come to mind.  And you may have spotted the compulsory carved bear in the corner of a room. 
Mountain modern has totally shifted into using natural elements that boast modern and clean lines and engage with the outside world.  There are five basic hallmarks of mountain modern design, and all of them serve to create a perfect balance of luxury and leisure.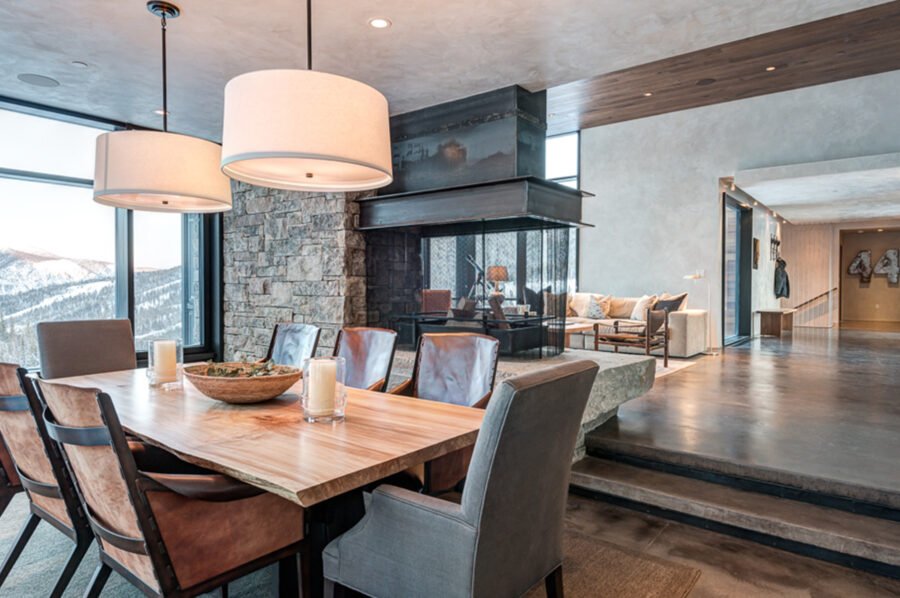 How to Achieve Mountain Modern Design in Your Home 
Like we said before, this look is a balance of rustic and modern. Glass and steel beams are juxtaposed with mountain pine and stone. Slate is used to tile a bathroom floor, but it will be cut in a geometric shape to reflect a modern update.
Natural (and modern) materials
 The materials are often locally sourced, so the fir trees you see through the windows may have been used as a gorgeous exposed beam.

The rock surrounding the fireplace may have been sourced from a local creek bed.  

Key materials always fall back on nature.

Whenever possible, wood, concrete, steel, stone or leathers are utilized. 
Limited color
The interiors should really reflect the outside world and mirror it, not compete with it.

The deep reds and forest greens of yesteryear are replaced with warm neutrals.

Soft white walls, wood, metals and natural stones tell the story in these spaces.

When thinking of adding color, try to think of another texture to add. Texture trumps color.
Texture, texture and more texture.
To create a more sensory experience, the layering of different textures is important.

The textures of the natural elements play a large part.

The weathered beams, pummeled stone and metal all add texture.

Softer textures then play a part as well – worn leathers, sheepskin rugs, cozy blankets and pillows will all lend an organic softness to the space.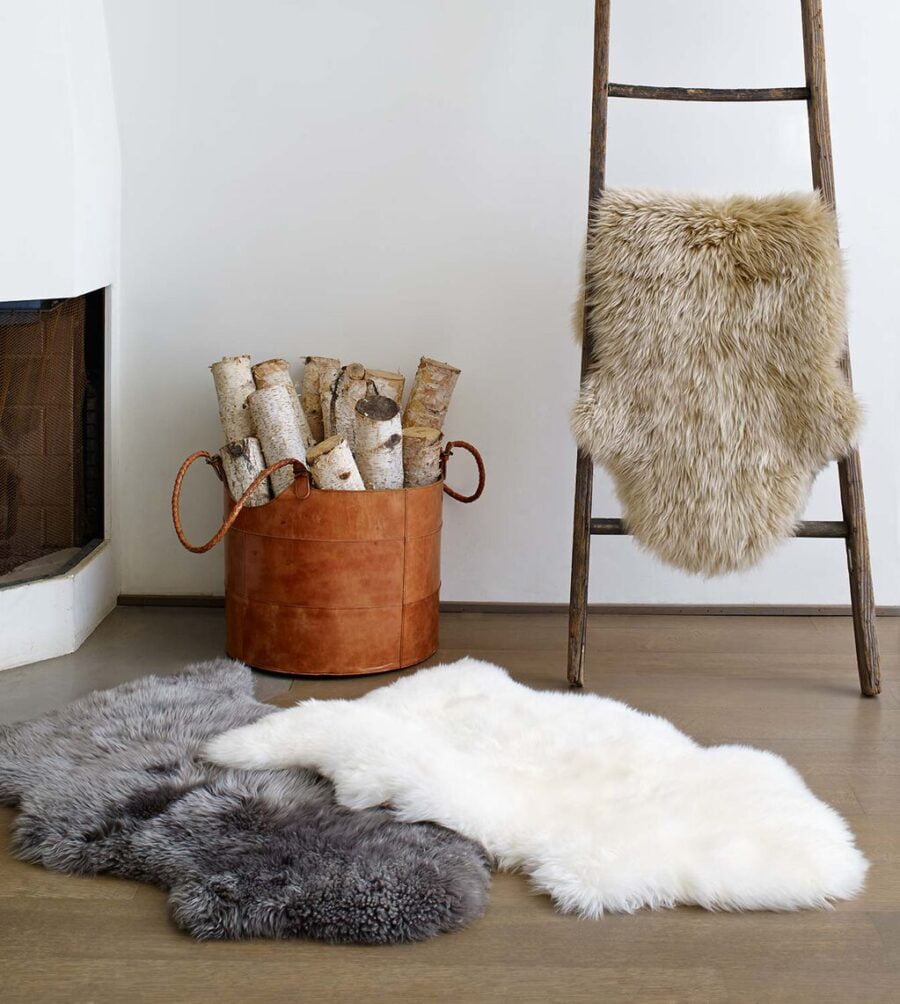 Uncluttered
The focus is really on nature, so these spaces rarely display knick knacks and excessive decor.

The kitchen countertops are usually nearly bare and decorative elements are generally artisanal in nature and don't carry a lot of color.
Lots of natural light 
Large, expansive windows are prominent in these spaces.

The artwork is the outside world and mountain modern architects tend to heavily lean on lots of glass to bring nature front and center. 
We understand building a brand new home in the Cascades isn't feasible for most…but you can still copy this look in your existing spaces.
We've chosen three countertop materials that would work perfectly to achieve this look in your own home.
Quartzite
A gorgeous natural stone that is scratch resistant and harder than quartz. We carry several different colors, but Taj Mahal is the perfect balance of warmth and movement. It doesn't have a large amount of contrast, but once you step closer you can see the natural waves of natural stone.
A great option that replicates this look but has more uniformity and is 100% non-porous is our Dekton porcelain color, Taga. It is very similar to Taj Mahal but the fabrication costs tend to be lower.
Concrete
Look-alikes offer a more industrial touch, but has an element of warmth since it mimics a naturally occurring substance. It adds texture and depth, and maintains that clean look that is so mountain modernist. Some of our favorites are Rugged Concrete by Cesarstone as well as Soke by Dekton. 
Butcher block
Wood adds a cozy element that is unmatched by any other surface. Soft to the touch as well as quiet on the ears, a countertop material that adds an instant organic look to any space. It works well if you'd like to soften, clean, modern lines and materials.
Mountain Modern Is a Beautiful Trend That Continues to Evolve
One thing that is common to all mountain modern looks…it's inviting, soothing and celebrates the natural world. For touches of modern mountain decor, be sure to check out Lark Mountain Modern next time you are in Bend. It's boasts home decor, furniture, local artists and a wonderful staff that can help you bring a little mountain into your current spaces!