Grilled Salmon with Avocado Salsa Recipe
This Grilled Salmon with Avocado Salsa recipe hits it out of the park every time… and the magic of it lies in its simplicity.  It's easy to prepare for a quick family weekday meal but tasty and elegant enough to serve up for company. 
The spice rubbed salmon, topped with a colorful and flavorful combination of avocados, lime, corn and tomatoes make a vibrant and healthy meal. This recipe serves four but can easily be doubled for a crowd.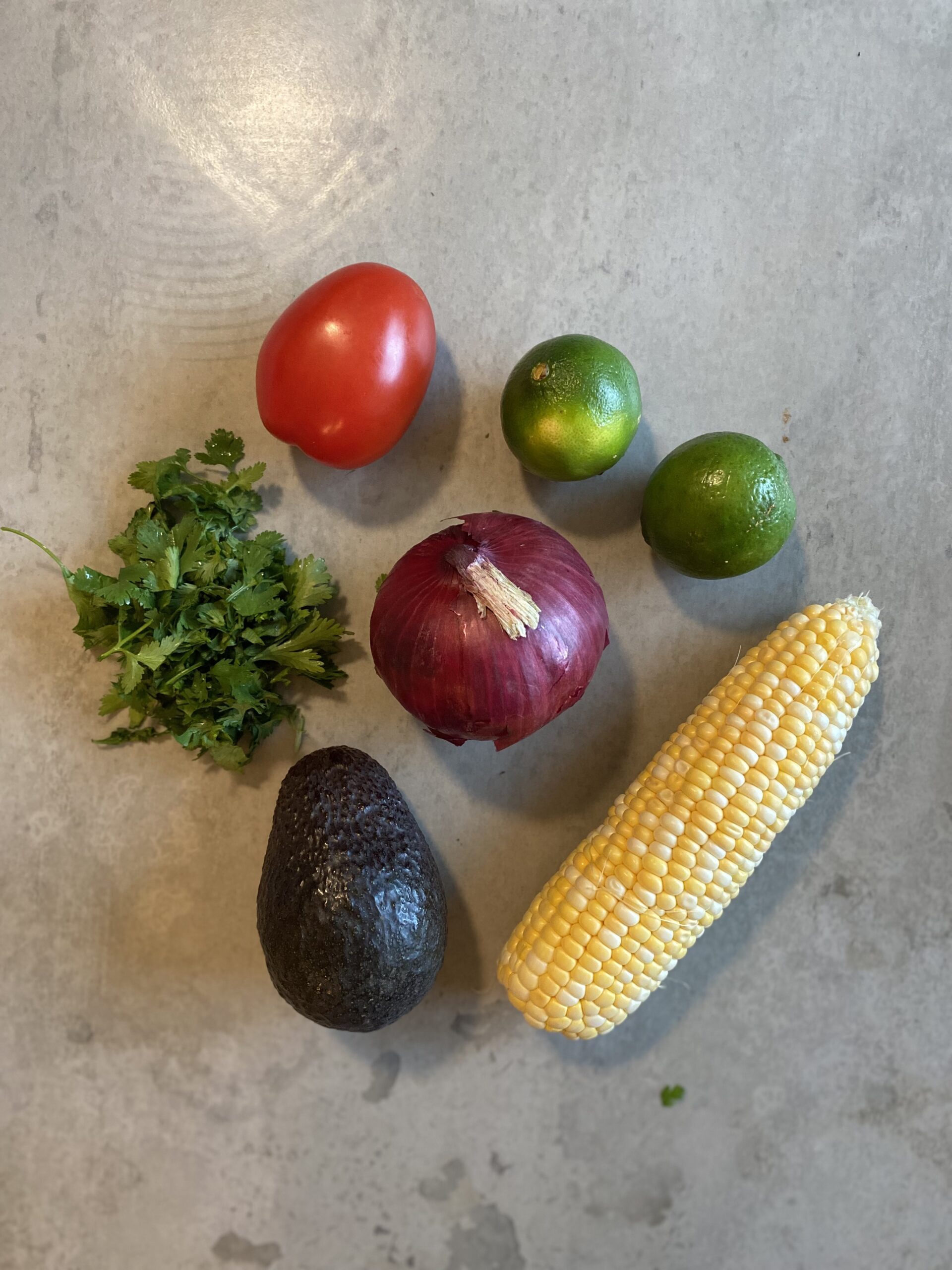 Grilled Salmon
Ingredients
2 lbs salmon

2 tbs olive oil

Spice Rub

1 tsp salt

1 tsp chili powder

1 tsp smoked paprika powder

1 tsp onion powder

1/2 teaspoon garlic powder

1 tsp black pepper
Avocado Salsa
Ingredients
1 avocado chopped

1 roma tomato chopped

1/2 small red onion finely diced

1/2 cup of fresh corn cut from cob (one ear of corn should do it!)

Juice from 2 limes

2 tbs finely chopped cilantro

Dash of salt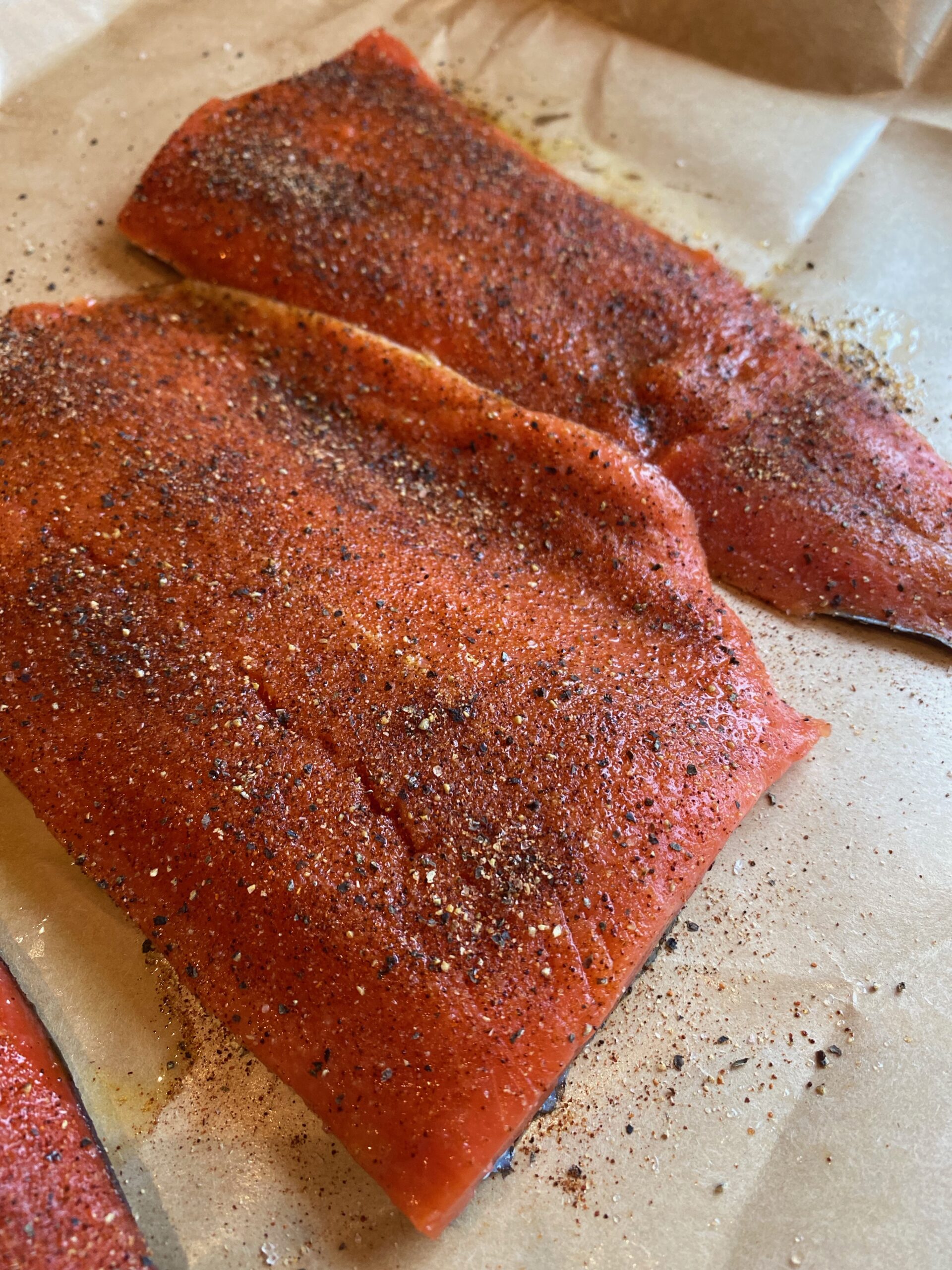 How to Make the Avocado Salsa
Prepare the avocado salsa in a few quick steps:
Combine the avocado, diced tomato, red onion, fresh corn, chopped cilantro, and juice from the limes in a medium bowl.

Add desired amount of salt. I suggest starting at 1/2 teaspoon and adding more if needed.

Mix gently until all the beautiful colors come together evenly. 
How to Make Grilled Salmon
Prepare the grilled salmon on an outdoor grill during the summer or indoor grill during the winter. It should take under 15 minutes to cook:
In a small bowl, combine all of the spice rub ingredients: salt, chili powder, smoked paprika, onion powder, garlic powder and black pepper. Mix well.

*S

ubstitute the

smoked paprika with plain paprika if you don't prefer the smoky flavor.

Brush the salmon filet with the olive oil, covering all the fleshy pink surface. This helps the spice rub adhere evenly.

Rub the salmon with the spice mix. It may seem like a lot, but it adds a color and crispiness to the fish. Also, the spiciness is cut by the cool and sweetness of the salsa.
Grill the salmon on medium heat for about 8 minutes per inch of thickness. The internal temperature should read 145 degrees.
Add the Avocado Salsa to the Grilled Salmon
After the fish is done, plate with the salsa running down the center of the cut of fish and garnish with fresh limes. The fish with the colorful salsa is a feast for the eyes and hits all the flavor points. 
Bon Appetit
One of the best things about this recipe, besides its delicious taste, is its versatility. The avocado salsa is equally scrumptious served over grilled steak or chicken.  
Enjoy this easy grilling recipe and don't forget to check out our showroom.  We have fabulous ideas for outdoor countertop materials. They also withstand heat, cold and of course, wine spills!