What exactly is the difference between a freestanding and a "slide in" range?
We get this question a lot and it's an important detail during a kitchen remodel! Here is a breakdown to help with the confusion when explaining what the fundamental differences are.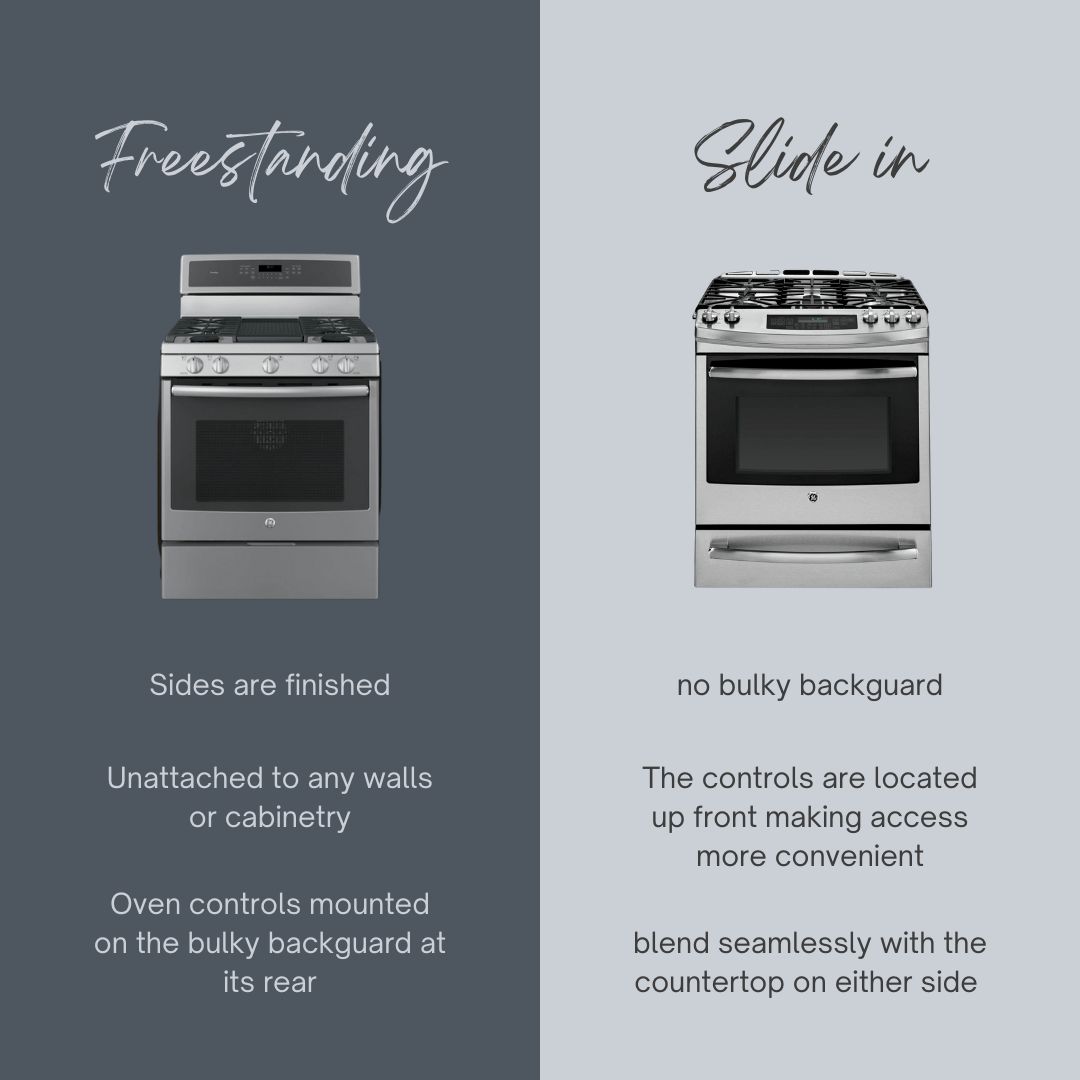 Freestanding Range
You can easily identify a freestanding range by its oven controls mounted on the bulky backguard at its rear. These stoves look mostly outdated considering todays' visual standards. Their legacy install base as well as low price points make them a popular choice in 90% of US kitchens.
Freestanding stoves are exactly as described: freestanding as in unattached to any walls or cabinetry. Their sides are finished as they are unattached to cabinetry so they can be placed anywhere in the kitchen where there is a gas or electrical hookup.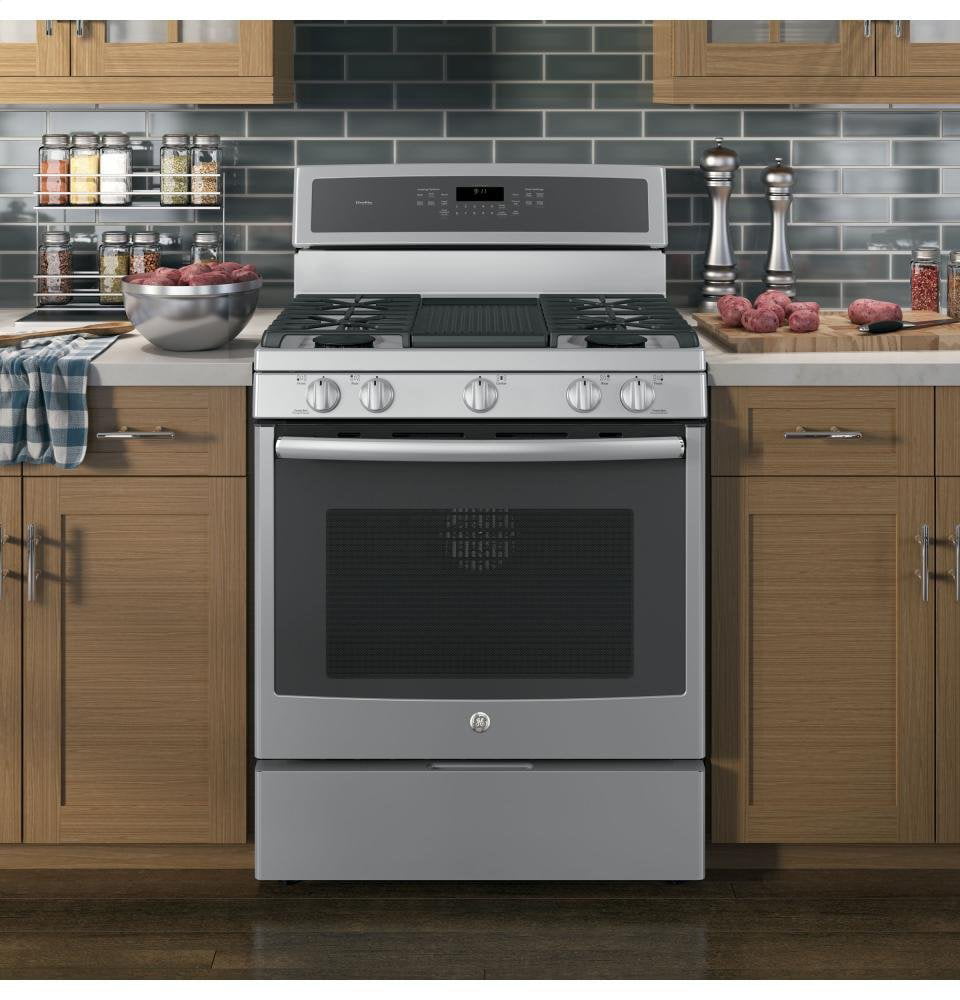 The "plug and play" nature makes installation easy. Also, this type of stove is the easiest to switch in the future with another model as long as you match the width.
A freestanding range is available in a small selection of standard widths, which keeps manufacturing costs lower. The majority are 24 or 30 inches wide. It's also possible to find 20-inch, and 36-inch widths (or even wider for custom versions).
Slide In Range
From an aesthetic standpoint, we think slide-in ranges are the clear winner. Unlike freestanding ranges, slide-in ranges have no bulky backguard. The controls are located up front making access more convenient. This setup ensures you'll never have to reach over a hot pan to adjust the burner or oven temperature.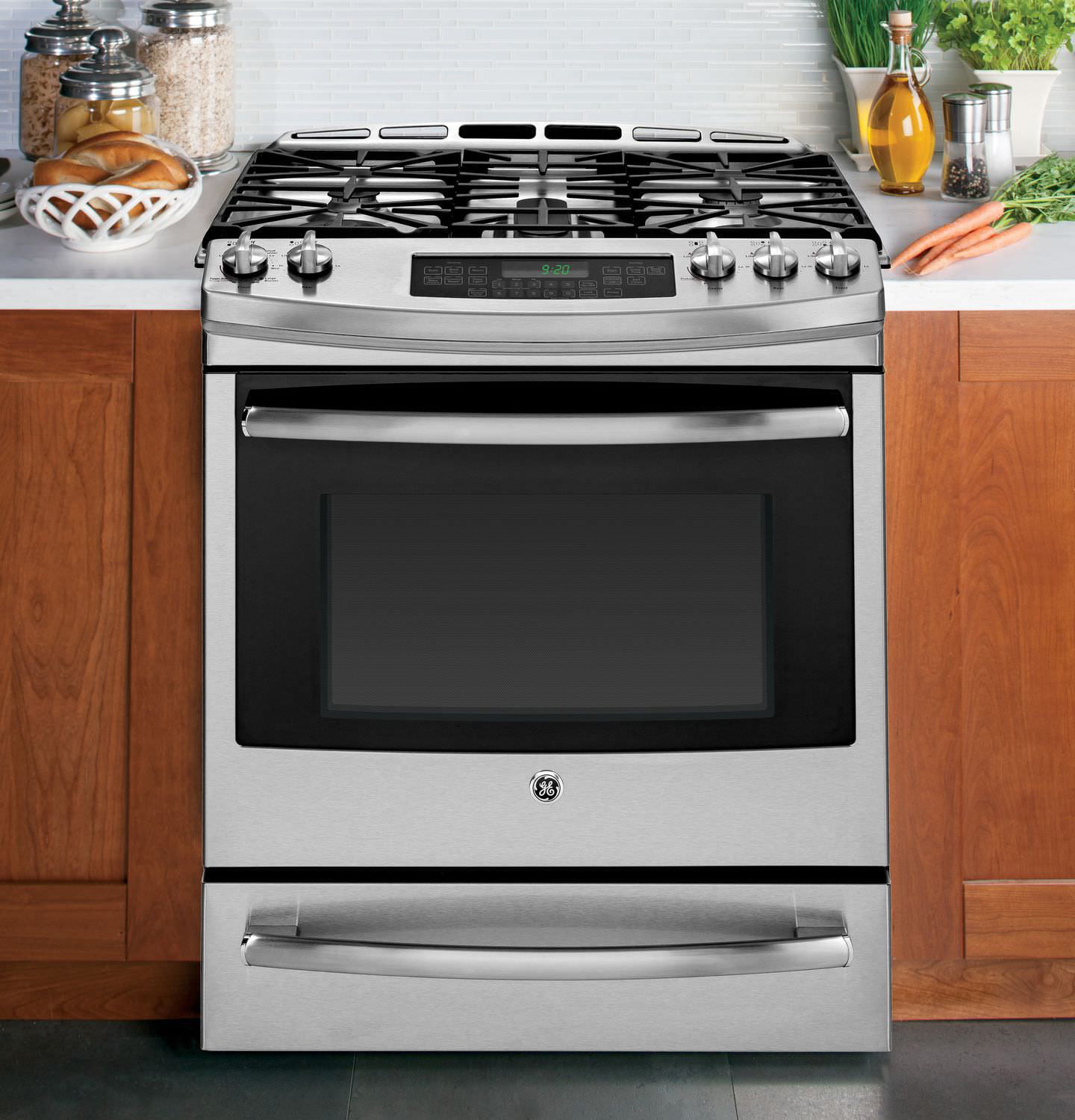 Slide-in ranges blend seamlessly with the countertop on either side since the lip of the range typically overlaps the countertop. The cooktop sits flush with the counter which creates a built-in look and displays your backsplash to maximum effect since there is no backguard on this type of range. One of the main benefits of this overlap is cleanability since food and spills can't drip down the sides of the range.
Finally, a slide-in range requires cabinets on either side since the side panels are not finished. We hope this information helps you make a decision with your kitchen project!