Picture this: 
You're adding some freshly picked flowers into a vase, spreading a gingham tablecloth on your garden table and getting ready to bake your favorite, fresh-picked berry pie. Welcome to cottagecore. 
Never heard of cottagecore? Don't worry if you haven't…we are just catching up with this popular look as well! Apparently it has lit up the likes of TikTok over the last year. (We admit we thought TikTok was solely a platform for teenage dance videos..who knew they were responsible for setting this design trend on fire?)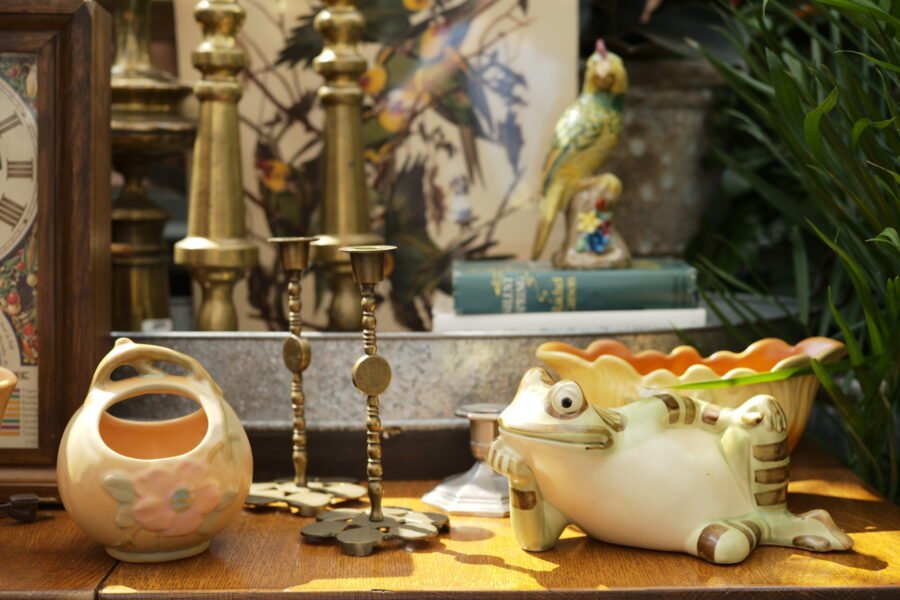 Jayne Dowle, with House Beautiful, does a wonderful job describing it. "Imagine cottagecore as a warm, non-judgmental comfort blanket that wraps itself around your living space. Think handmade, muted, mellow and above all, pretty things that spell pastoral pleasure." 
Cottagecore is having its moment right now, influencing fashion, home decor and architecture and it has certainly flourished during the pandemic. Finding a slower pace, incorporating more nature into our lives, and the importance of creating a cozy home are all rooted in the cottagecore theme. 
Our kitchens are a great place to add some elements of this aesthetic, as they are the welcome centers of our homes. Read on to see how you can add warmth and softness to the most modern of kitchens. 
4 Easy Ways to Incorporate Cottagecore Into Your Kitchen
Plates/Pottery
Handmade goods are a big component of cottagecore. Displaying pottery or plates in an antique cabinet would be on target for the look, however, hanging just a few hand painted plates on an accent wall would work as well. If you don't want to make a permanent installation, you could also set out a tray with antique porcelain teacups with a teapot or a pottery vase with a bouquet of flowers.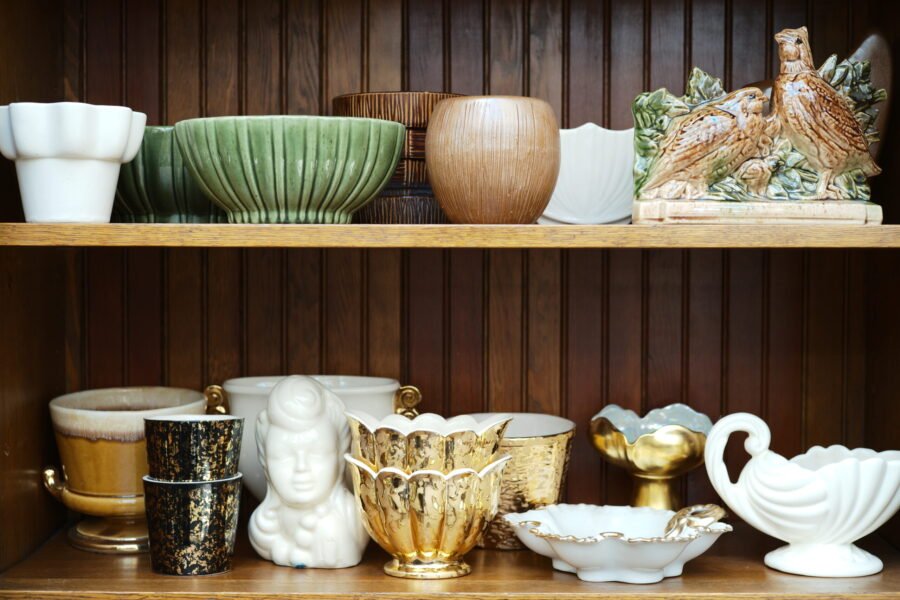 Foraged Herbs, Flowers or Branches
A big element of cottagecore is returning to the natural world. For example, feelings of forest, foraging, farming and fresh flowers dominate the look.  Bring this feel into your kitchen with fresh cut flowers, house plants or a dried bouquet of herbs or lavender. Botanical artwork or tea towels are also a great way to add a floral element into your kitchen.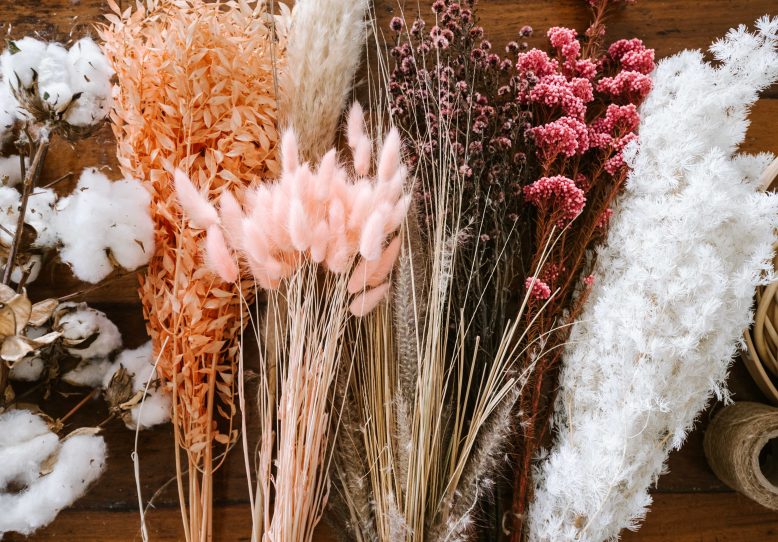 Fabric
Fabrics have a way of infusing an element of coziness and softness into a room. Muted florals and earth tones, gingham prints and lacy materials run along the vein of the cottagecore theme. You can use these for window treatments, pillows on a banquet or as a sink skirt. Sink skirts are trending right now due to the cottagecore movement and are showing up in even the most modern of kitchens!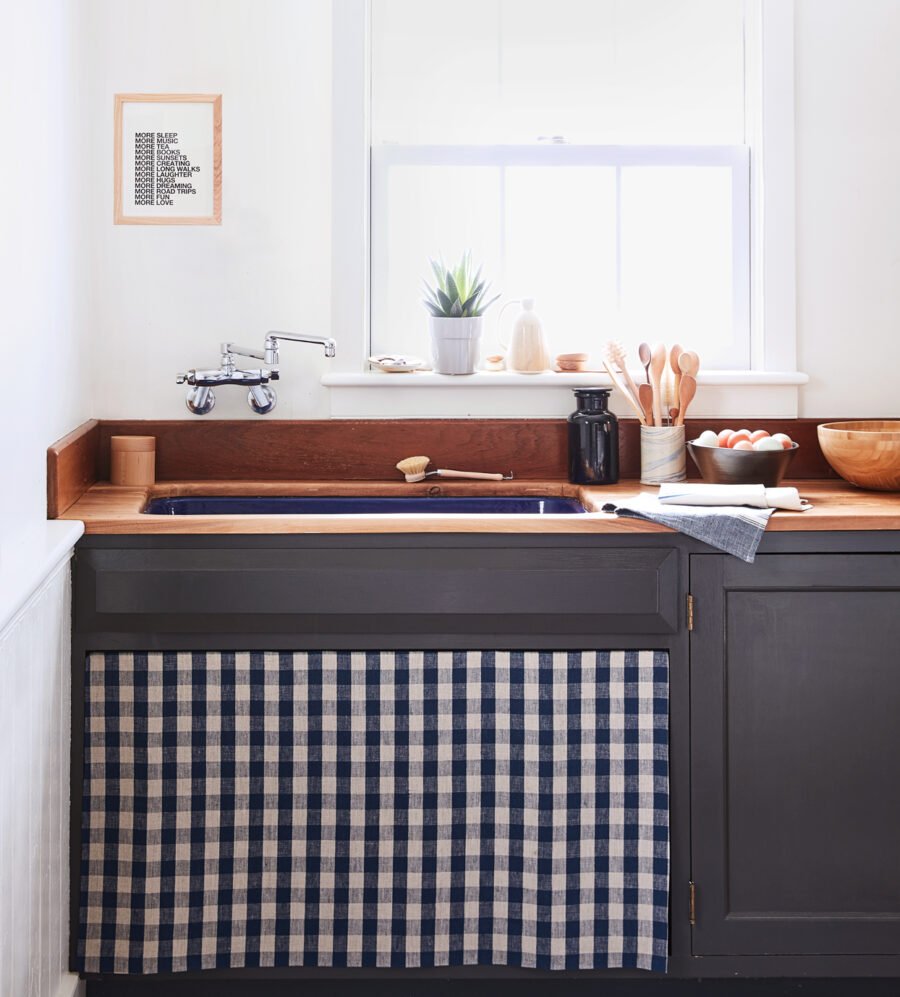 Wood Butcher Block Countertops
Imagine your grandmother's kitchen and most likely you'll remember butcher block counters or cutting boards. This organic element adds nature, grounding and warmth to your space. It's soft to the touch and is quieter than most countertops. If you don't want to commit to changing out a whole countertop, consider an island or a partial area just for food prep and cutting. Even a wooden tray is enough to create a cottagecore pop!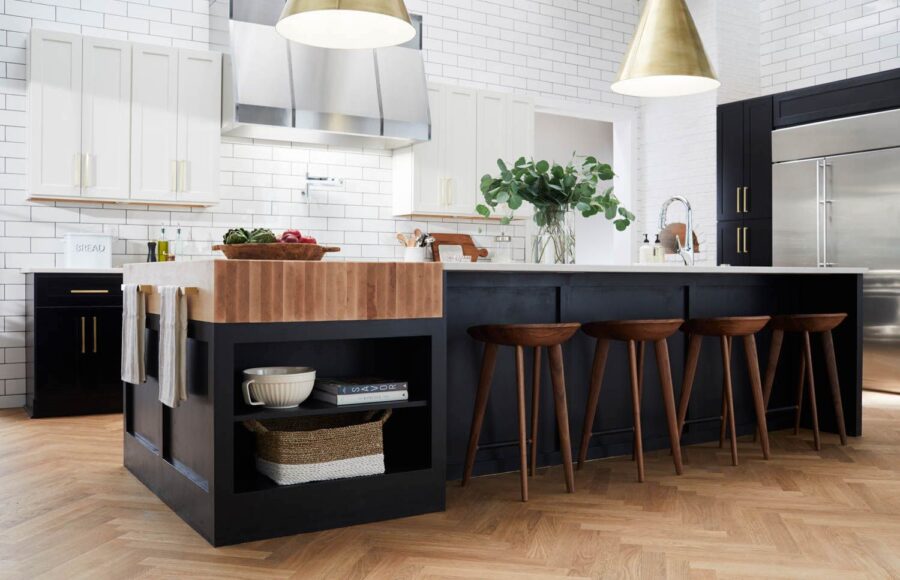 This is a movement that has gained ground over the last year calling us back to simplicity, comfort and a rural life. The good news is, no need to buy yourself an English cottage filled with hand-painted porcelain, antiques, farm tables and muted floral patterns. With some of these easy ideas, you can incorporate cottagecore decor without moving across the pond! 
Thank you again for trusting us with your homes. We know it's important to make your spaces both beautiful and welcoming. Drop in to browse our extensive selections of materials and tile, as well as our popular butcher block tops!